Geraldine Fait's connection to UGM goes all the way back to the Mission's earliest days.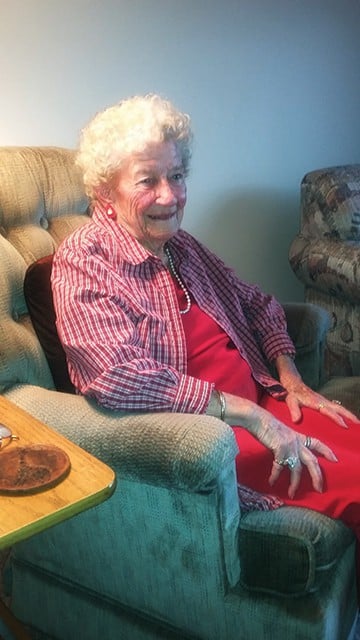 Her husband, Fred, was a policeman assigned to the "skid row" beat back in the 1940s and 50s when Spokane's downtown corridor was in decline. Men sleeping in doorways and cardboard boxes was a common occurrence. Officer Fait often transported these men to the Mission where he knew they could get a meal, warm clothes and a safe night's sleep. He found other ways to help, as well, and frequently shared their stories with Geraldine. "He always talked about the Mission and knew it was the place for the men he had and trusted that they would be taken care of."
In more recent years, Geraldine herself volunteered with the Women's and Children's Free Restaurant and learned about the help and resources available through the UGM Crisis Shelter. Seeing women vulnerable and alone caused her to reflect on how much she had personally been blessed with a long and happy marriage. Her heart's desire is to see families reunited. "Families being families again."
In order both to honor her husband and make an impact toward the restoration of healthy, happy families, Geraldine chose to sponsor a family room at the Crisis Shelter and to make a bequest to UGM in her will.
"I'm happy to be in a position to help others."
To learn more about legacy giving, click here or call Wil Wilhelm at 509.535.8510.