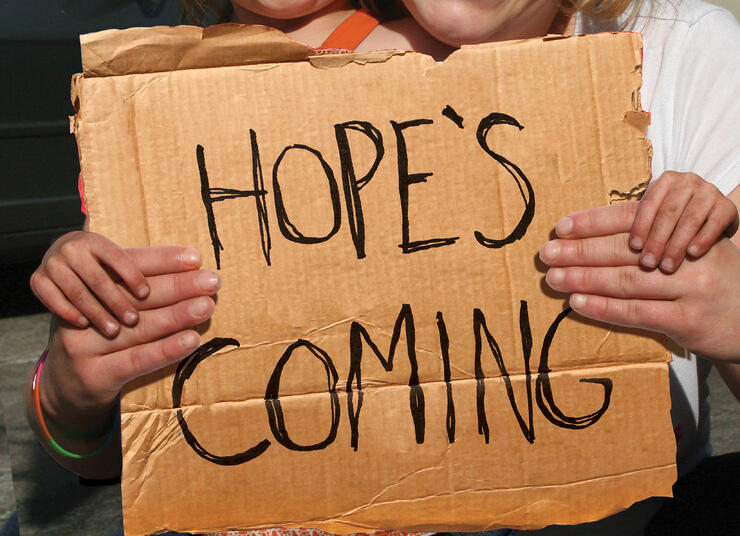 UGM's Center for Women & Children provides a safe and healing environment where women are set free from the bondage of addictions and abusive relationships. It is a place where women are given HOPE.
H is the honest, hard work through which the women overcome their addictive behaviors – many facing the real issues of their addictions for the first time.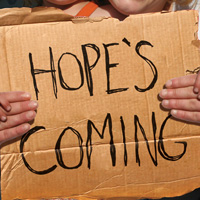 O represents the countless opportunities these women have at the Center - vocational education, job training, life skills classes, counseling, mentors and more.
P stands for provision. Residents receive shelter, food, and clothing in a community that promotes growth.
E is the expectation of a brighter future, a future where they're no longer held captive by their addictions but are set free to live as strong and healthy contributing members of society.
Here at the UGM Center for Women & Children, hope is not a far-off dream but an everyday reality. HOPE is here.
Note: The photo above is from the capital campaign before the Center was open. We use it here to emphasize that the work is ongoing. While approximately 40 women have begun the process of life transformation, there are many more who still need to experience hope as a tangible reality. If you know of a woman in need, please point the way toward hope. Call the Center for more information (208.665.HOPE) on the program or to learn how you can be part of offering hope.
~JoAnn Zajicek, Director of the UGM Center for Women & Children in CDA