"When people on fire for Christ choose to invest their lives and their resources in broken families, change happens." –Ron Hauenstein, Crisis Shelter volunteer
In 2018, volunteers gave 118,273 hours throughout UGM's various outreaches. They served as receptionists, doctors, lawyers, cooks, childcare providers, case managers, mentors, mechanics, veterinarians, meal servers, counselors, administrative assistants and so much more. Volunteers stretch the funds donated to UGM and make it possible for us to provide so many services we wouldn't be able to do otherwise. It's a beautiful picture of the Body of Christ in action.
If you're considering the possibility of volunteering at UGM, we have some ideas to encourage you in that direction.

REASON #1: EMBRACE THE CAUSE.
"About 554,000 people in the U.S. were homeless on any given night in 2017 — including nearly 58,000 families with children — meaning they didn't have a safe, permanent place to sleep." - The Week
On a single day in January 2018, 1,245 homeless individuals were counted in Spokane County, 228 in North Idaho. Homelessness is a visible concern throughout the Inland Northwest, downtown Spokane in particular. Volunteering is one way to be part of the solution.
REASON #2: CHANGE YOUR PERSPECTIVE.
We say it all the time: See the person, not the problem. But that's easier said than done. How do you go about "seeing" a panhandler or someone living under the bridge? The problem is pretty visible - the trash, the abandoned sleeping bags, the temporary encampments.
At UGM, you'll come face to face with men and women who have experienced homelessness in a safe, non-threatening environment, people who want to believe tomorrow can be different than yesterday. You'll meet men and women who work hard and are friendly and loving, despite the trauma or hard times they have faced. Volunteering will shift your perspective.
REASON #3: BE THE HANDS AND FEET OF JESUS.
God graciously asks us to take part in His work. Volunteers truly are the hands and feet of Jesus to the men, women, and children coming to UGM. "It's not just telling them about Jesus, but being Jesus to them. They can hear lots of ideas, but to really be Jesus to them, that's a whole different thing," said UGM Youth Outreach Director Ryan Brown about at-risk youth. Your presence and service can affect lives in greater ways than you may realize.
REASON #4: IMPACT LIVES.
Who doesn't want to make a difference? Sure, homelessness can seem overwhelming and we definitely cannot solve it singlehandedly, but we can change the world for one person. Why not do for one person what we wish we could do for many? No matter your gifts and talents, you can impact a life. Lori Napier case manages at Anna Ogden Hall and takes the ladies to the YMCA once a week. By simply being present, gracious, and respectful, she makes a difference. "When you see [the ladies] come in with their wall up and their guard up, but then they realize that you're not going to treat them the way the world has treated them, and you see them start to open up to that compassion and that grace, it's a beautiful thing."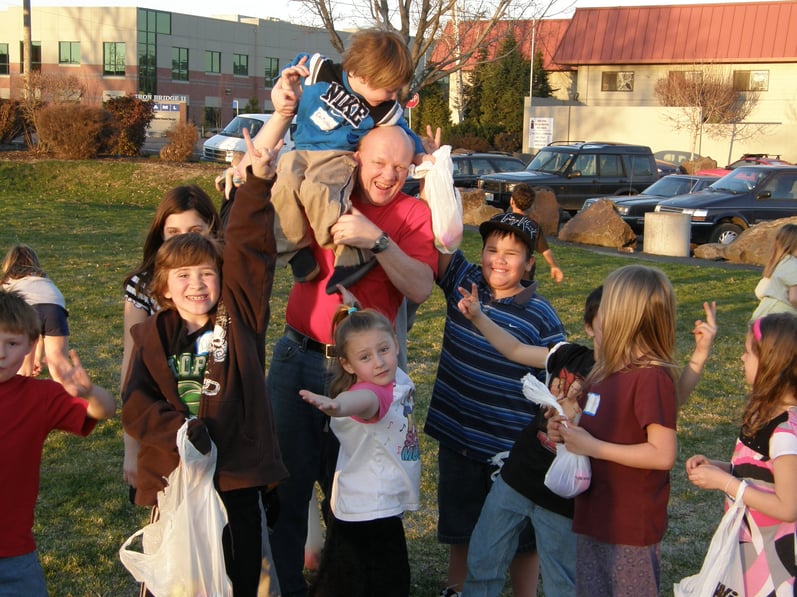 REASON #5: WITNESS LIFE-TRANSFORMATION.
When we take part in God's work, we witness the transformation that takes place when a life is reached by the love and power of the gospel. Men and women arrive at our shelters without a home, ashamed, addicted, or unemployed. They spend 18-24 months working hard to change their lives. Lorna Schumann volunteers at the Center for Women and Children as a nurse practitioner, and she witnesses incredible transformation. "You meet people who just change their lives. They come in, and they've had such trauma in their lives, and to see them grow and expand—wow, it's amazing."
We love matching people's passions and skills with the need at hand, and we hope these 5 reasons to volunteer at UGM inspire you to get involved using your God-given abilities.
Click below to get started volunteering.