Behind UGM's Men's Shelter, out by the maintenance building, sits the veterinary clinic – a hidden but nonetheless impactful resource at UGM. Completely run by volunteers, the clinic serves individuals who can't afford medical care for their pets.
Meet Denise, the head veterinarian in the clinic.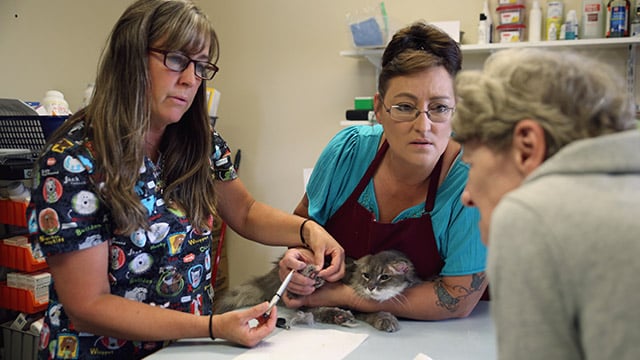 For 25 years, she has cared for animals, and this year, after realizing she had a valuable and uncommon skill, she began doctoring pets for the poor and homeless.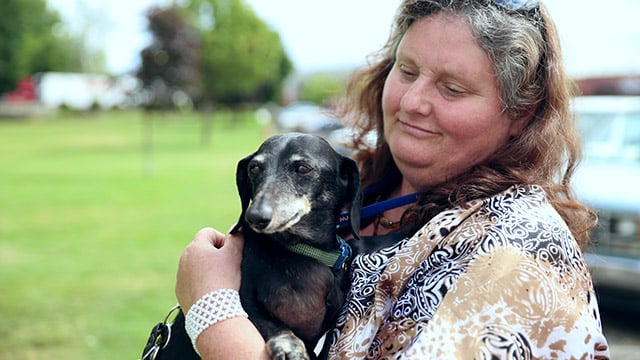 "I'm just really lucky. I look at people here and I ask, 'Why is that not me?' Those things could happen to anybody. And for some reason, those things didn't happen, haven't happened, to me. I guess I feel this is the right thing for me to be doing. I can do something that not many people can do legally. So why would I not offer that service?"
Denise says that many of the individuals coming to the clinic struggle with poverty due to health or mental issues that keep them from being able to hold a job and, thus, unable to pay veterinary bills.
"I see that in our clients, they've got stuff going on. They're not lazy. I think they just had bad luck. They want to get out of it, and they just can't."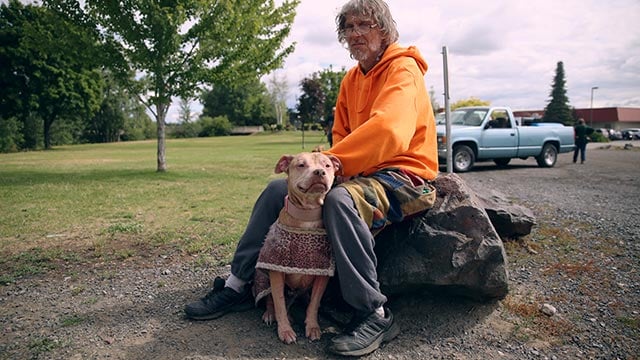 She also says, "There are all these studies that have shown all the benefits of pet ownership, particularly for people with health issues, mental issues."
Many of the pet owners express not having much aside from their pet.
So keeping a healthy animal remains a high priority for them – and for Denise. And every Wednesday morning, when the clinic is open, people eagerly line up.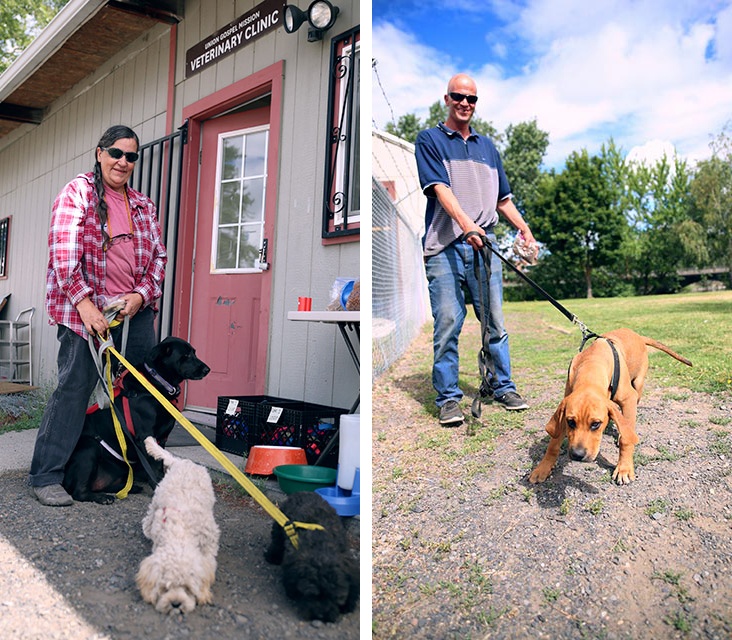 "There were some people here today that had been there since 4:30…I'm not kidding! I'm like, 'You guys don't need to be here that early.' [They respond,] 'Doesn't matter, we wanted to get a spot!'"
But what moves Denise the most is seeing the genuine gratitude that flows from the clients.
"They will have tears in their eyes and they say how much they appreciate us. I'll apologize for the wait and they will say, 'It's fine! It's great! I would wait all day if I had to. It's so wonderful, and you guys are so great!' People are very, very appreciative."
The veterinary clinic may be a peripheral service of UGM, but "for some people, I think having an animal is what helps them get up, what keeps them going, makes them happy."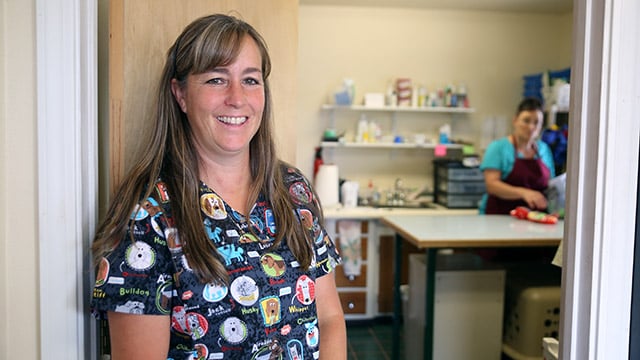 And for that reason, among others, Denise expresses, "I need to do this... feeling like I'm at least helping them have a bright spot in their day."
Do you have a skill you'd like to use to help those in need? Become a UGM volunteer!