Guest post by Lynn Yount, former UGM writer.
Melissa Ashline has a lot of irons in the fire. She's a nanny and a businesswoman and a mother of five—but UGM is one of her favorite places to be. She's volunteered for several years in the Children's Program and as a mentor—and she says the impact of the partnership goes both ways.
A place to connect, a place to help, a place to be changed, a place to belong—UGM has become all of these for Melissa.
All broken
Melissa's heart for people experiencing homelessness began with an image: During a visit to Seattle, she passed a blind man sitting by a garbage can, rolling a smoke and begging. She didn't talk to him at the time, but his plight struck her deeply.
"God just kind of started something in my heart that day," she says.
After that, she began to see homelessness in her everyday life in Post Falls: people outside stores, on the streets, in parks. "I don't even know why I hadn't seen them before, but I just suddenly started seeing them."
And she started talking to them. She talked to people about their stories, their needs, and shared the gospel with them. She didn't talk to her family about her new interest, but soon she found out her husband, John, had recently started to do the same. He'd started talking with people camping in parks.
Together they looked for more ways to help, and they began helping conduct chapel services at the UGM Men's Shelter in Spokane. It wasn't long after the Center for Women and Children opened in Coeur d'Alene in 2012 that Melissa saw an opportunity closer to home.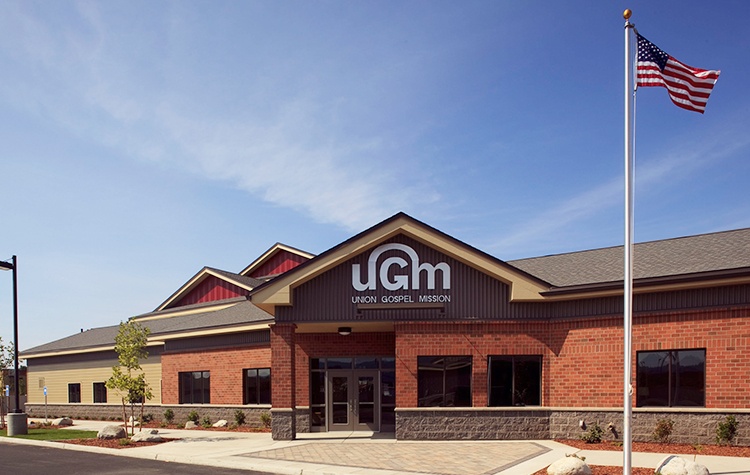 At a volunteer orientation, the Ashlines learned the depth of UGM's recovery program. They resonated with the truth that those who end up at UGM are regular people just like them, with all kinds of stories and backgrounds: "We are all broken in some way or another."
"We are all broken in
some way or another."
Just show up
Because they have five children of their own, teenagers and older, Melissa and John were asked to serve in the Children's Department.
Even with five of her own, Melissa wouldn't call herself a kid person. She just wanted to help out where needed, and she could see that's where her husband shines.
"I think that he's the rock star and I just support, because he's a man and these kids don't have good father figures in their lives. They just glom on him."
They occasionally take groups of kids fishing or to a movie or just to a park to throw the ball around, and the preteen boys especially love the chance to hang out and talk with a trustworthy, mature man.
Melissa is also willing to engage with the kids where there are opportunities. She likes to do arts and crafts projects with them. But she's OK with just providing an extra pair of hands and eyes to help with whatever is going on. Sometimes one of their teenage kids will help as well.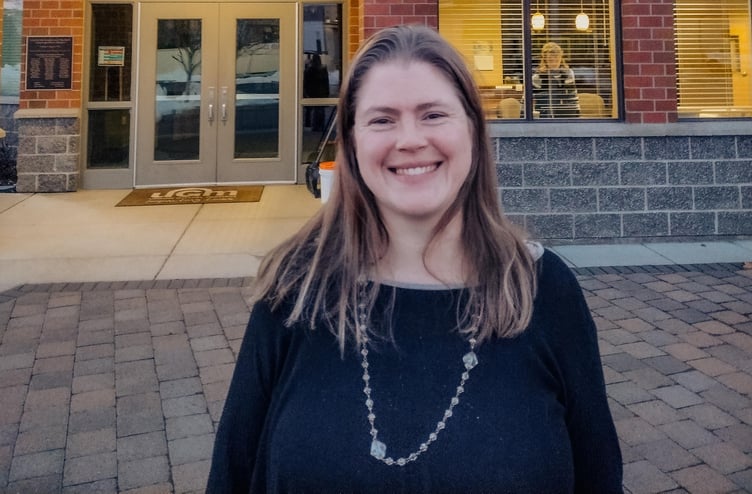 As she tries to get her friends involved in volunteering too, Melissa stresses that it isn't rocket science. "It doesn't take skill to volunteer," she says. "You just show up and do what you need to do."
"It doesn't take skill to volunteer; you just show up and

do what you need to do."
She loves being included in trainings, social events and other opportunities in which UGM welcomes high-impact volunteers. She finds them useful beyond the walls of UGM.
"I've learned how to better interact with my own kids, actually, being more present and stuff with my own kids."
A member of the family
The Ashlines help provide child care for the evening Aftercare meetings at the Center, so in that capacity they only had brief interactions with the moms in the program. Melissa's heart was drawn to build deeper relationships with the ladies, and she found the chance when volunteers were invited to join the residents and staff in their summer retreat at UGM Camp.
That's where she connected particularly with one resident, Jo, who later asked Melissa to be her mentor. Melissa agreed and went through mentor training. Even though COVID-19 lockdowns paused the process immediately afterward, as restrictions loosened, Melissa and Jo reconnected as if nothing had happened.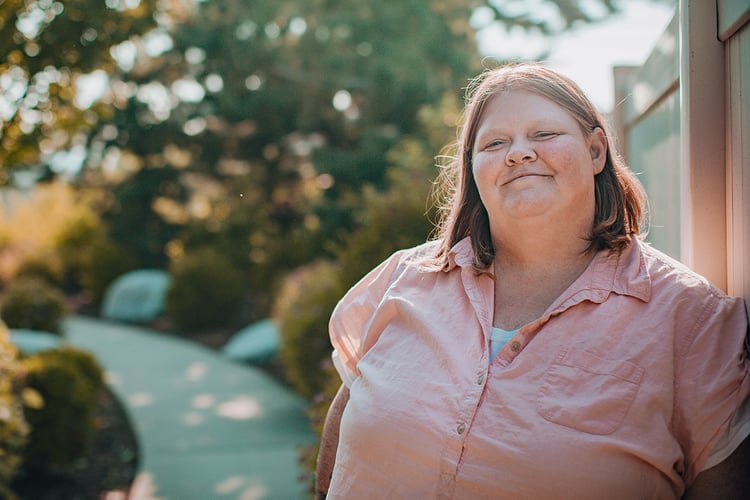 Now, Melissa considers Jo part of the family. She joins them for family outings, birthday celebrations, shopping trips, and dinners out. Sometimes they get together for Bible studies and the occasional sleepover. Mentors make a one-year commitment to people who are moving out of the recovery program, but for Melissa, Jo is a friend for life.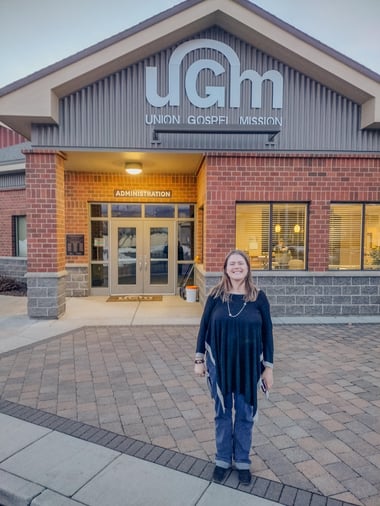 "She's amazing, I love her. I was blessed with an 'easy' one." Melissa laughs. "I haven't had any kind of real crises or anything with her. We just kind of hang out."
The experience of connecting with Jo and other residents has changed Melissa too.
"God has brought me through my own journey to show me how broken I really am and how much I need Him and stuff. So just realizing that it's true, we're all the same. I'm jealous of the ladies [in the program] because they get to go through all those amazing classes and just dig down deep into stuff. And most people don't get to do that. Most people just have to kind of figure it out. Or maybe don't know they need it."
Being part of the UGM family has also given Melissa a safe place to impact people's lives. She and her family have had a mixed bag of experience trying to help directly when they encounter a need. She knows some people are just looking for ways to use well-meaning people.
By serving at UGM, Melissa knows she's making a real difference in a safe environment. And the residents aren't the only ones who have found a place to belong here.
"I love UGM. I do think of it as family. I drive by when I'm not here, and I'm like 'That's my home.' I love it here."
"I love UGM. I do think of it as family. I drive by when I'm not here, and I'm like 'That's my home.' I love it here."