Who doesn't love a good deal? And when you can get a good deal and impact lives at the same time…well, so much the better, right? At the Union Gospel Mission Thrift Stores, the simple purchase of a piece of furniture or the donation of a bag of gently used clothing can translate into food, shelter, jobs, medical care and so much more for homeless men, women and children.
1) WE'RE LOCAL. Money spent at the UGM Thrift Stores stays right here in the Inland Northwest, helping the local economy by providing jobs and funding the Union Gospel Mission's various homeless services.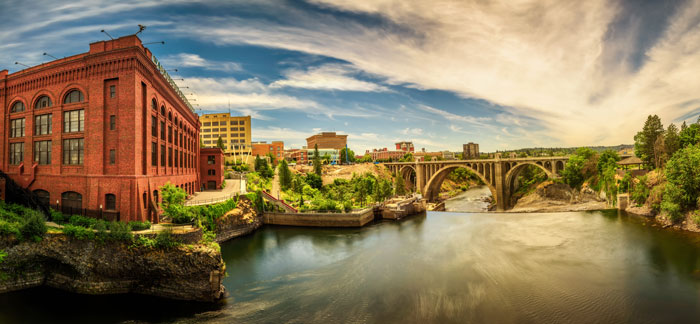 2) WE'RE GREEN. Thrift shopping is an easy and painless way to help the environment. By buying quality secondhand items you are helping to lower our nation's carbon footprint. Re-purposed items do not require energy for their manufacture. The only transportation costs result from local trips to drop off donations and make purchases. Packaging is limited to the bag in which you take home your bargains. AND, reusable items are diverted from the local landfill. All good stuff.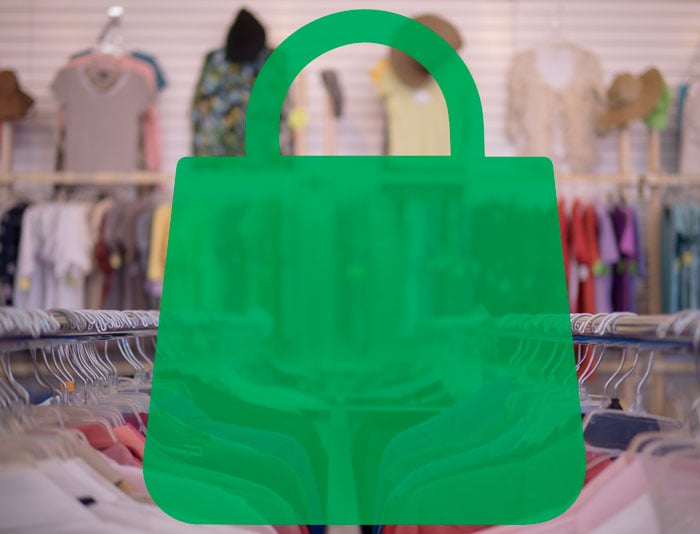 3) WE PUT THE HOMELESS FIRST. Our shelters have first dibs on all the items coming into our Thrift Stores; blankets, towels, pajamas and coats get snatched up pretty quickly. Plus, shelter residents "shop" at the Thrift Stores on a regular basis at no cost to them. This gives them the pleasure of choosing what they really want/need for themselves and their children. Individuals who have completed the long-term recovery program receive a voucher to shop for furnishings for their new place when they move out.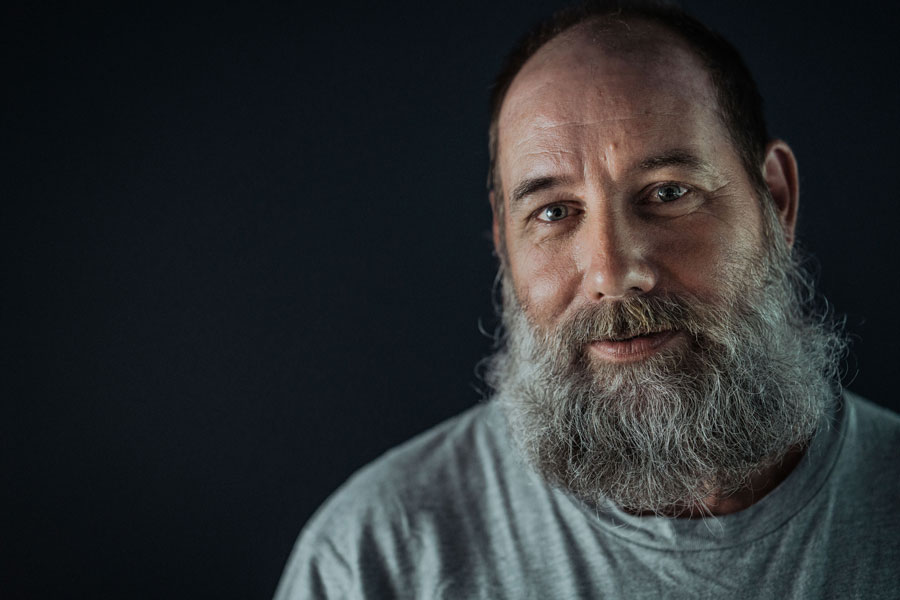 4) WE EMPLOY THE OTHERWISE UNEMPLOYABLE. The men and women living in our shelters often have numerous barriers to employment – felony records, poor work histories, addiction issues, limited skills and education. The UGM Thrift Stores give these people a second (and sometimes third or fourth) chance to learn marketable skills, practice the basics of being on time, reliable and hard-working, and earn a positive reference. Currently, ten individuals from our shelters and the Department of Corrections are employed at the UGM Thrift Stores.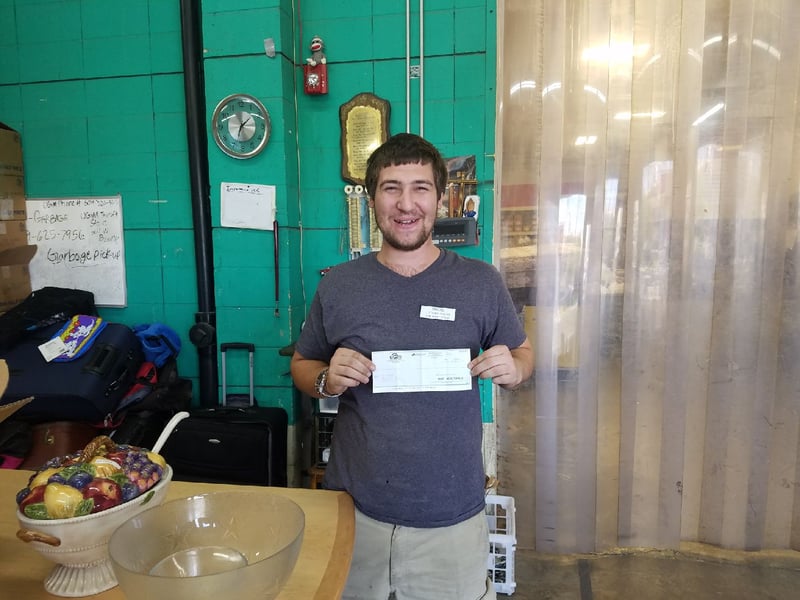 5) WE'RE NON-PROFIT. Nobody's getting rich here. Proceeds above and beyond operating expenses go back into the ministry. In 2016, the Thrift Stores provided more than $300,000 to support UGM's services to the homeless.
6) WE'RE LIKE FAMILY. Employees, volunteers and shoppers tell the same story:
Jan comes once a week to sort and hang clothes at the Thrift Store. "I was starting to feel a little cynical about homeless people," she says, so she went to the UGM volunteer orientation and loved what she saw. She's already brought four of her friends along to volunteer with her. "Now, I just pray each time I'm here that I will be able to impact one person in some small way." Every other week, Jan's grandson Justin comes with her to volunteer. Justin did a report in school about UGM, and he likes volunteering. "I like it because I get to help people," he says.

"I don't need to run around to other thrift stores looking for bargains. I like it here. The people – they're like friends to me. I feel welcome." – Linda, shopper

"...knowing that every clothing item I put out there is going to feed, clothe or house a man, woman or child is definitely a bigger purpose." - Tiffany, employee
During meetings, employees pray for one another. Throughout the work week, they sometimes have the opportunity to pray for customers. And moment by moment, they have the assurance that they are contributing to a bigger plan; their work matters.
7) AND WE'VE GOT COOL STUFF AT GREAT PRICES!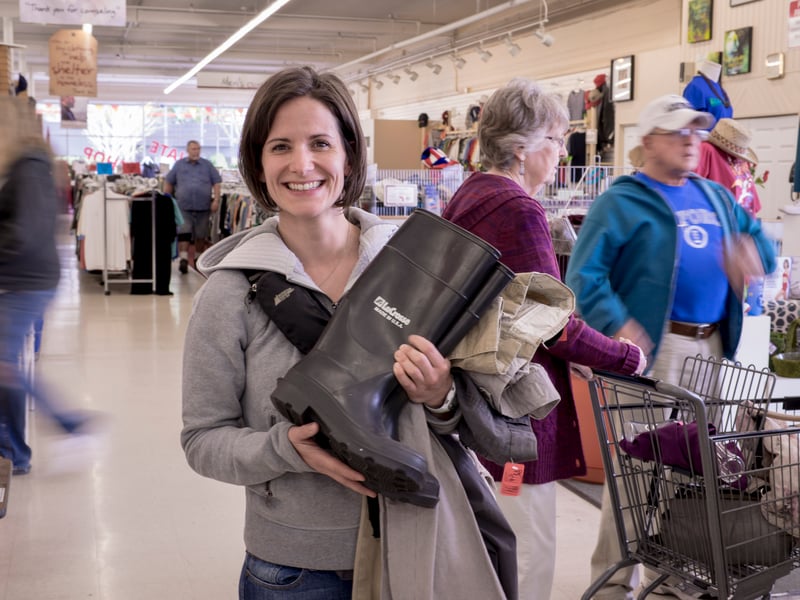 20% discount for members of the military on Tuesdays
20% discount for seniors on Wednesdays
20% discount for college students on Saturdays
Plus, weekly specials and tag sales!
LOCATIONS
Spokane Valley – 11921 E Sprague | 509.927.5905
Downtown – 301 W Boone Ave. | 509.326.3316
Donate. Shop. Save. And help the homeless!

Hours: 9:00 a.m. – 8:00 p.m. Monday - Friday; 9:30 a.m. – 7:00 p.m. Saturday Visit our website for additional donation drop-off locations or call for a pickup: 509.327.4357. Click below to enter our monthly drawing to win a $25 gift certificate for the UGM Thrift Stores!
Want to learn more about the impact of your donations and purchases? Subscribe to the Mission News to read stories of changed lives.