By Merrily Brast, Staff Writer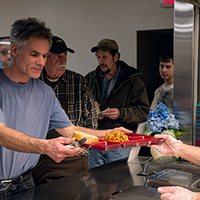 "Each and every one of you have the ability to make a profound and beautiful difference in the lives of somebody that is homeless, for the homeless. And when you do this you will make a profound and beautiful difference in your own life...If you find the beauty in just one person..."

- Rex Hohlbein
Anyone can make a difference. Anyone can act as a conduit of God's power to change lives and inspire the poor, broken, and needy in our community to break the cycle of homelessness and addiction.
In 2014, Union Gospel Mission was able to feed, clothe, and shelter more than 4,000 people. The homeless, unemployed, and broken became hopeful, God-dependent, contributing members of society. And ultimately, hope was restored to individuals and their families. The process of change took place.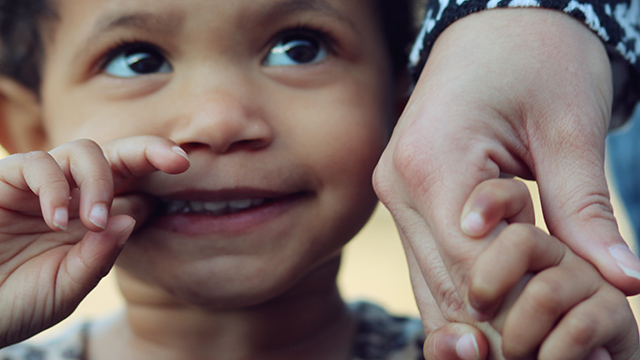 With the start of each New Year, it is easy to make the usual resolutions—eat healthy, exercise, etc. But in 2015 consider doing something different.
How can you stretch yourself? How can you love your neighbor in a way that you haven't done before? How can you be part of breaking the cycle that keeps people stuck in poverty and addiction?
As you make your resolutions for the year ahead, will you resolve to help those in need?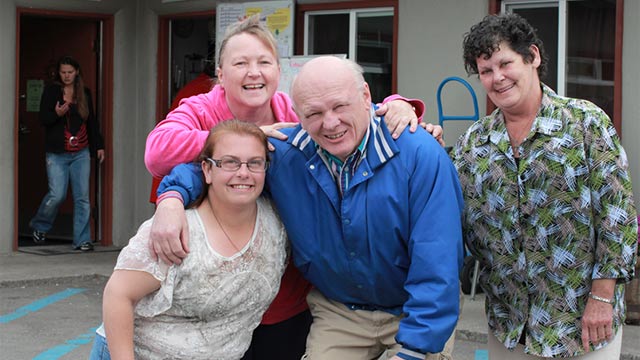 When you take action to help the homeless, you are choosing compassion. And when you make that choice, you are resolving to change the world…one individual at a time.
You may have read about Tim O'Brien and his resolve to change and finish the Recovery Program. He knows the importance of those who support him and support UGM.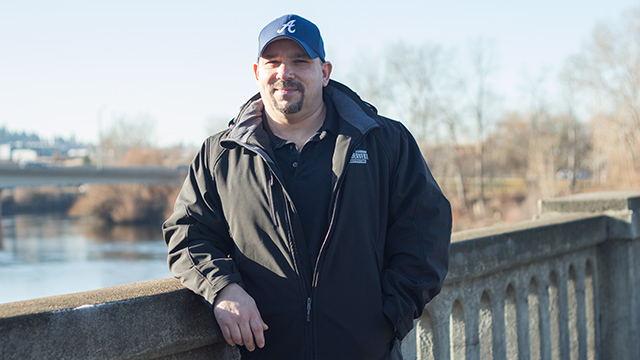 "All the people that give back to us, to the people struggling…to see people who just did things because they wanted to was a big help. People that cared about you and not just for how big your bag of dope was—that made a big difference."
Will you resolve to help those in need? Every day lives like Tim's are changed. But without support, the homeless remain homeless, the addicted remain addicted, and the hopeless remain hopeless.
Will you be a part of changing the world—one individual at a time? Please consider adding one or more of these to your New Year's resolutions:
I resolve to clean out my closets and give unused items to the UGM Thrift Store.
I resolve to become a monthly Impact Partner – helping to sustain UGM's outreach to the poor and homeless.
I resolve to pray daily for the men, women & children living in UGM's shelters.
I resolve to visit one of UGM's shelters and get a closer look at what God is doing to change lives.
Let's make a difference together.
One way we can make a difference is by understanding what the Bible says about helping the poor. Download your free e-book by clicking the link below.