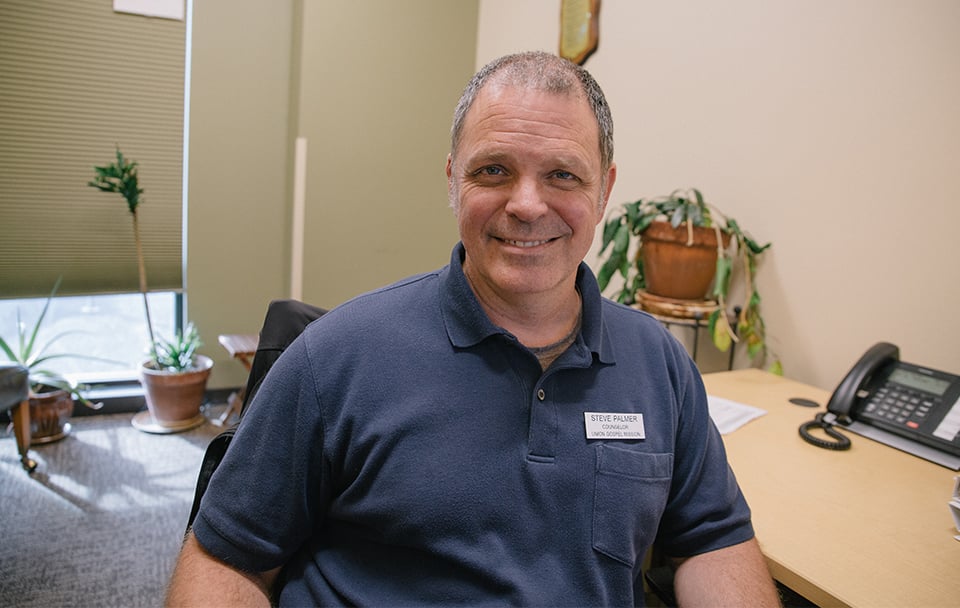 By Christy Zapata, UGM volunteer
-
A key component of the UGM's approach to fighting homelessness is addiction recovery. The 20-month residential program provides the time and guidance needed for broken people to make real, lasting changes in their lives. Most importantly, they can come to know the Source of the power to make those changes.
Steve Palmer is a counselor in UGM Men's Recovery. After ministering overseas in India, Steve and his family came back to the U.S. to help their aging parents. With a master's degree in counseling and a heart for people battling addiction, Steve was looking for a position in that field.
Working at UGM allows Steve to help people move out of their addictions and gives him freedom to tie in his love for the Lord and his belief that true recovery involves getting to know Jesus and following His plans for life. "God makes the deepest changes in people's lives," Steve says.