By Dan McLellan, UGM Men's Shelter Day Room Manager
God-dependence, the first of UGM's established core values, sets us apart from many other agencies in the greater Spokane area. As with all of our core values, it is based on Scripture: "And my God will meet all your needs according to the riches of his glory in Christ Jesus," Philippians 4:19
Society as a whole tends to value independence – a far cry from God-dependence.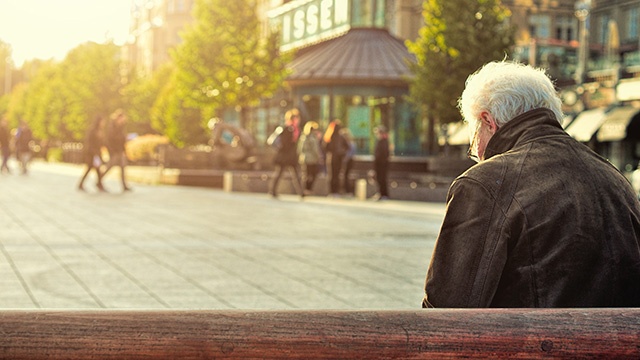 The world says a good job, money, and a well-thought-out life plan will lead to success and independence. Taken individually, there's nothing wrong with any of those things, but the focus of independence is success for self. The focus of God-dependence is God. Responsibility, hard work and a well-thought-out life plan are still important but as a means to an end outside ourselves - glorifying and enjoying God, not personal success. God-dependence acknowledges that all we have in this life comes from Him, even our identity and worth. God-dependence is the only healthy way for a Christian to live.
God-dependence leaves room for the working of God in daily life. It acknowledges that He is the one who opens and closes doors. It recognizes that He is not concerned with the outward trappings of success. At its heart, God-dependence is all about leaving room for the working of the Holy Spirit while, at the same time, working hard and staying the course.
Whether we realize it or not, we are all God-dependent, but acknowledging that dependence is key to a fulfilled life.
Editor's Note: This post was originally published in December 2012 and has been revamped for freshness and accuracy.
Stay up to date with the happenings around the Mission and the stories of the individuals coming through our doors.