By Christa Inouye, Youth Outreach
-
"Hey bud, what's going on? Do you want to join the others in the group game?"
At UGM Camp, this is a frequently overheard conversation. Every summer, leaders are trained to spot kids who may have a tendency to isolate themselves away from the group.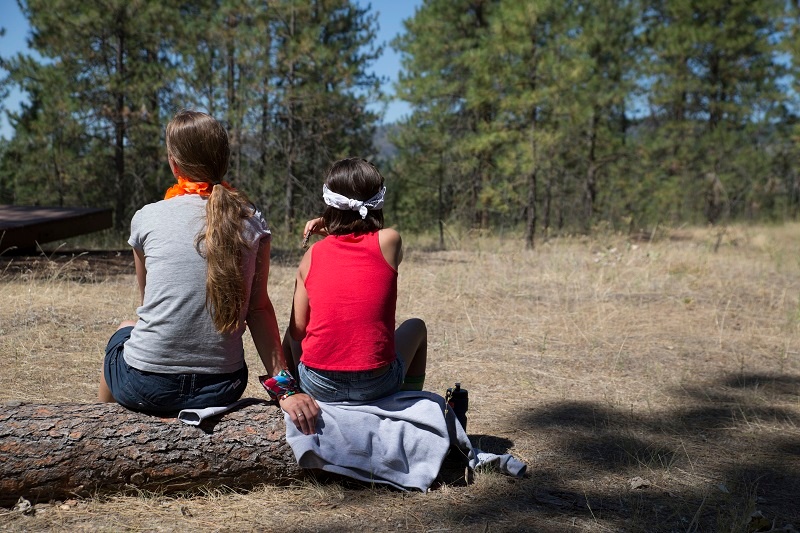 For many campers, this is their first time away from home. This might be, in fact, their first time leaving Spokane. The five days at camp are packed to the brim with new experiences. For these children, the excitement of camp is often joined with anxiety. The leaders' goal is always to encourage the individual to re-engage with their cabin for emotional support.
But this encounter was unusual; Simon was not known to be off by himself. Throughout the week, Simon had been open to attempting new games and activities. Leaders could always count on seeing him running around with a bright smile on his face.
The low-ropes course, in particular, had been one of his favorite parts of camp.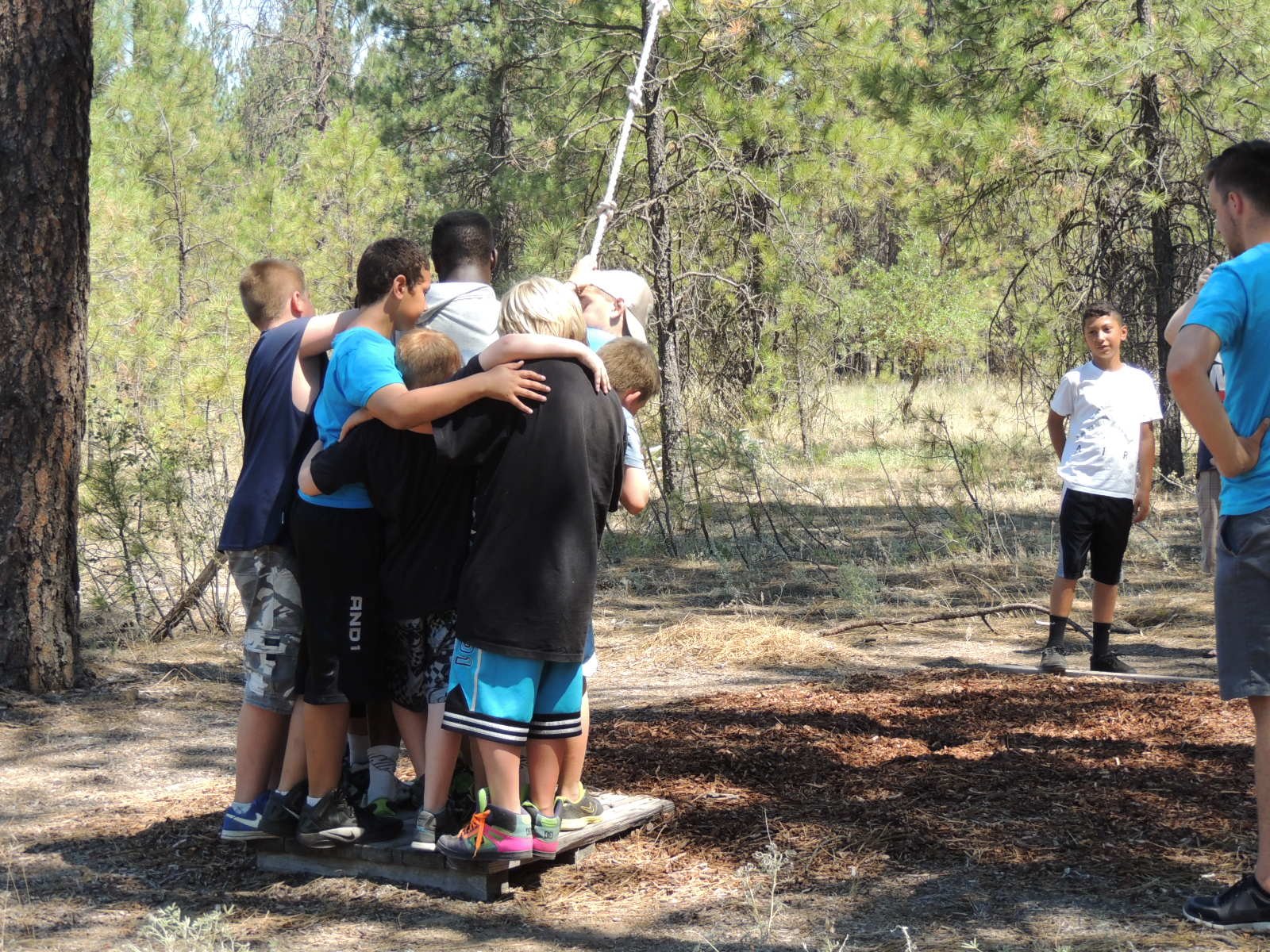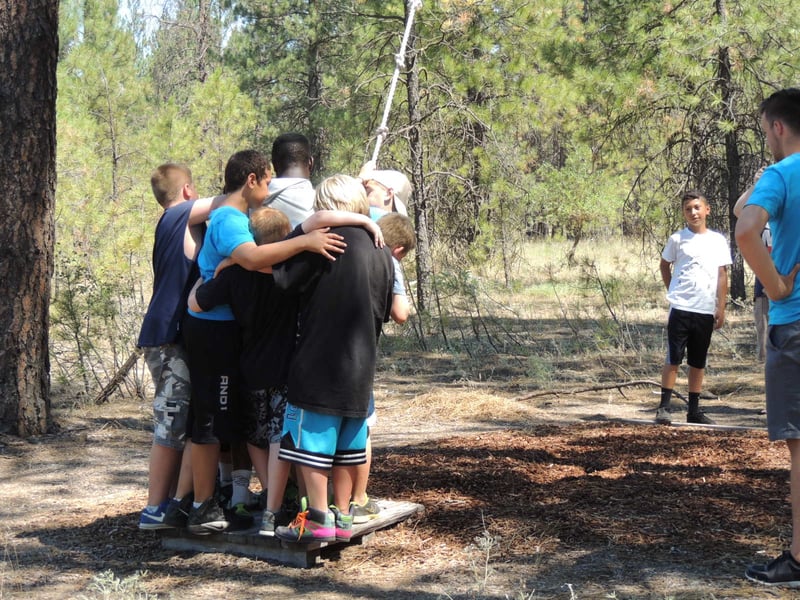 Previously, Simon had said he was looking forward to the times his cabin worked together to complete challenging games. Their team had been growing closer despite the increasing difficulty of the tasks. The leader was surprised Simon chose to withdraw at this point in time.
He sat down beside Simon and asked him what was keeping him from participating. Simon responded bravely and honestly: He felt silly for saying it out loud, but he was terrified of heights. And the "Mohawk Walk" may only be a few feet above the ground, but camp staff know that balancing on a wire, no matter the height, is going to stretch and test each person's personal comfort.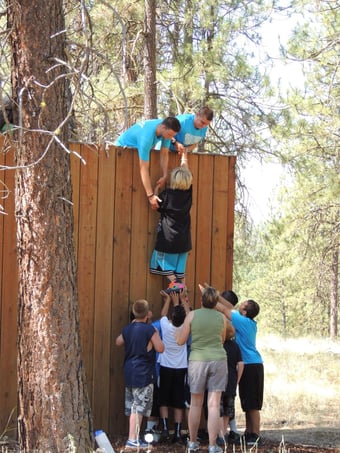 The leader shared his own fear of heights with Simon. He told Simon how just a week before, he had been learning the low-rope elements. One course required the leader to climb up to a towering height. He had to make a choice. Would he risk trying the course or would he back down?
The leader chose to attempt the climb because he knew if he faced his fear in front of his friends, it would be something he would always remember.
"Simon, if you try and conquer your fear, this day will be a memory you are never going to forget."
Simon thought about this for a moment and then agreed to try. Simon and the leader practiced in the corner. Simon courageously stepped up onto the swinging wire, gripping his support with both hands. A few seconds later, he let go with one shaking hand. A few more and he let go with the other hand. Simon stood on the wire, perfectly balanced.
"Simon! Look at you, man! You are doing it!" The biggest grin spread across Simon's face.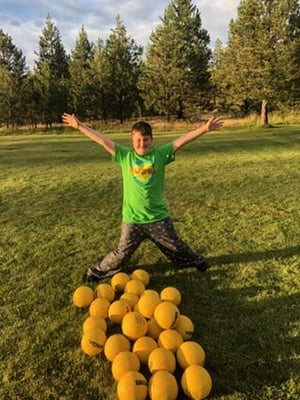 It was time to rejoin the rest of the group. For the remainder of the morning, Simon was actively leading the game. Even when other campers became frustrated with the task, Simon was ready and willing to help his teammates.
At the end of the session, the cabin sat down together and talked about their time together. The leaders asked everyone to explain their highlight of the week at camp using only three words. Some shouted: "Games!" "Tubing!" "Food!"
When it was Simon's turn to say what was the best part of camp, he made eye contact with the leaders. Pointing to each one, he said confidently: "Three new friends."
There's still time to sponsor a camper like Simon this summer for only $99!