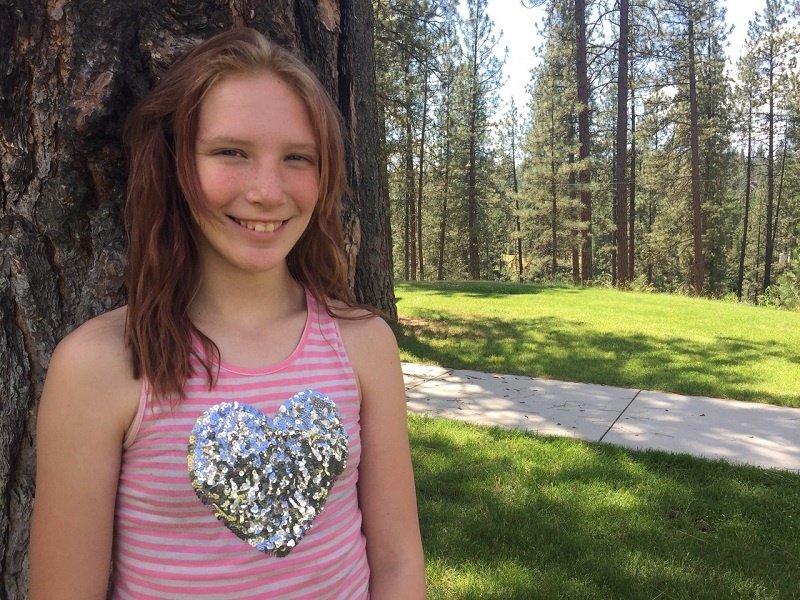 By Danielle DePace, former Youth Outreach administrative assistant
-
Looking at Hailey, you would think that she's like any other 13-year-old, outgoing camp kid, but her story isn't what you would expect. She grew up on and off the streets of Spokane with her family. When her family did have a place to stay, she would stay secluded in her room. She was shy and struggled with ADHD and anxiety, making her feel very alone in the world.
Then, in 2015, a pastor came to her school and spoke about the Union Gospel Mission summer camp and this is what would change her life forever.
That was the first time Hailey had ever been to an overnight camp. She experienced tubing and archery for the first time and enjoyed the fun and games, but it was at chapel where she felt the impact. Hearing the gospel and being surrounded by people who struggled with the same things she did, Hailey learned what community really was. For the first time in her life she realized, "I wasn't the only one."
Hailey realized she was self-centered and needed to change. She was also surrounded by kids her own age who were all realizing the exact same thing. It was at the UGM Camp that Hailey's eyes were opened to a saving faith and relationship with God.
After her experience at camp, she wanted more and decided to attend Grace Christian Fellowship, the church that hosted her week at camp. She wanted that community of fellow believers, but she mostly wanted to get closer to God.
At church she really grew, both spiritually and socially. She started to be less shy and anxious and more outgoing. She was cared for and loved by her church community and was even given youth ministry leadership roles.
She was afraid that the church would judge her for being homeless, but they understood, and she found that there were some at church who were going through a similar situation that she was. Though there were times that she didn't have a physical house, Hailey realized that the church would always be her home.
Hailey no longer hides away in her room, but enjoys spending time with her family. Her family has even started attending church because of their daughter.
Hailey remembers the times when her family would have to hold up signs on the street corner to try to get money for food, and on multiple occasions they ate meals at the Union Gospel Mission. She says UGM has always understood what she and her family were going through.
Her family recently moved into a new house, and Hailey is grateful for all that UGM has done for her and her family. Hailey says, "It's amazing to see the work UGM does for job training and helping people get clean and off the streets."
Hailey now attends the UGM summer camp as a leader. She said now the best part of camp is seeing the younger kids react to hearing the gospel message for the first time and start paying attention to what God is trying to tell them.
You can change a life like Hailey's by sending a child in need to UGM Camp.