By DonnaLynn Davis, UGM LIFE Recovery Graduate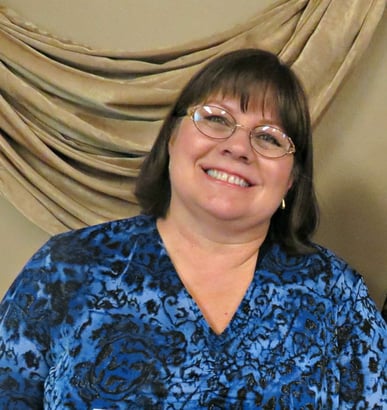 After many years of bondage to depression and alcohol
I finally surrendered and followed God's call
As the father did with the prodigal son
When the Lord saw me coming He was on the run
To gather me in His arms and say
"Welcome home, My child, I will show you the way"
"Come to Me, sweet one, I will give you rest
Confess, repent, and receive My forgiveness"
"HOPE STARTS HERE", the neon sign read
So I walked into the shelter and in His lap I laid my head
He loved me, and comforted me, said He had plans for me
He would prosper me, not harm me, and He would set me free
"Fear not," He said, "and do not be dismayed
For this path which is before you is the one I have paved"
"Do not worry, My child, for I will supply your need
Fight with strength and courage for in My Name the enemy shall flee"
So I listened, and I learned, and I sought Him with all my heart
And He is healing me, delivering me, and giving me a brand new start
I have a new life, a new hope, and I am filled with peace
And my favorite time of all is when I am on my knees
My name is DonnaLynn, a beloved daughter of the King
And I have found my shelter in the shadow of His wing
And now I say thanks to all of you, for the love that you have shown,
But above all else, thank You Heavenly Father, for bringing me home!
Know someone in need of comfort, hope, and healing? Send them a card!