Meet Terry, Jordan and Teri, walking different pathways toward recovery.
Every recovery story is different.


At UGM, we don't have a one-size-fits-all approach. Men, women and children come to our doors from vastly different situations, with different wounds and different needs. One person may need to rest and heal physically; another, to have a community with whom to learn new skills; another, to pursue healing from trauma; and another, to learn a trade and get back into the workforce. Every person's journey toward a healthy, whole life looks as different as the journeys that brought them to our door.
Read how Terry, Jordan and Teri followed different paths to the same goal: to return to a state of health and start contributing to their community.

Terry's Path >> Regaining Sobriety and Resolving Legal Issues
"I was homeless for two years, sleeping in my car."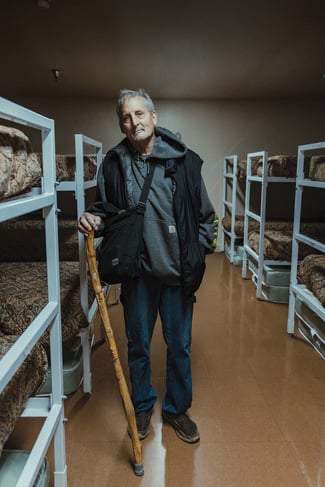 Terry's life took a hard turn in 2020. His mom passed away, followed by his stepdad. At the same time, his marriage fell apart, he broke his 17-year sobriety and he fell back into active addiction. "It happened so fast," he told us. He moved into his car and lived on the streets of Coeur d'Alene.
Then, he was the victim of a hate crime. "I was going out to get a sandwich from a local restaurant, and there were a couple guys with swastika tattoos—and I'm Jewish—they asked me some political questions and I told them, 'I don't talk politics in the parking lot.' I turned around and they took a two-by-four to my head then broke seven ribs." Terry spent two months in the hospital, where he had to relearn how to walk and how to speak. "The injuries made it hard to live in the homeless environment." He tried drinking and living in his car again but was soon caught and charged with a DUI. "From there, what happened was, I knew I was in really bad trouble as far as alcohol. And then for some reason, I don't even know why, I drove here."
Terry came to UGM ready to change. "By being here, and with the structure here, they help you along. Everything here is about working forward. Each day, we're working toward getting back into society."
Men's Shelter staff helped him resolve legal issues from the DUI charge. "I didn't have all my ducks in a row, and I had to go to court. These guys really helped me. They got me organized. They made sure I kept my appointments." Terry entered the Resident Volunteer program where he is working through his six-month probation. "I haven't missed a day," he told us.
In addition to getting help with his addiction and legal issues, Terry said he's healing at UGM. He feels loved and has found in himself a new desire to build a good and beautiful life.
"You've got to say this is what I want. I want to be sober; I need to be sober. I want to be a part of society again."


Jordan's Path >> Medical Care and a Job
"I wasn't doing well, physically. There was that and the DUIs, jail time. I needed a bunch of help."
Jordan first came to UGM after receiving his third DUI. He knew he was fortunate to only have received a misdemeanor for it and was determined to change his ways.
But getting sober wasn't all he needed. Exacerbated by the alcoholism, Jordan's health was failing. Atrial fibrillation and severe cataracts were making it difficult to function, let alone work. At UGM, he was welcomed into a safe, healing community that made all the difference. Between the free medical visits, three warm meals a day and the people who surrounded him with love and support, he was able to heal. UGM staff connected him with a cardiologist who got him on medication for his heart and prescribed a healthy diet and exercise.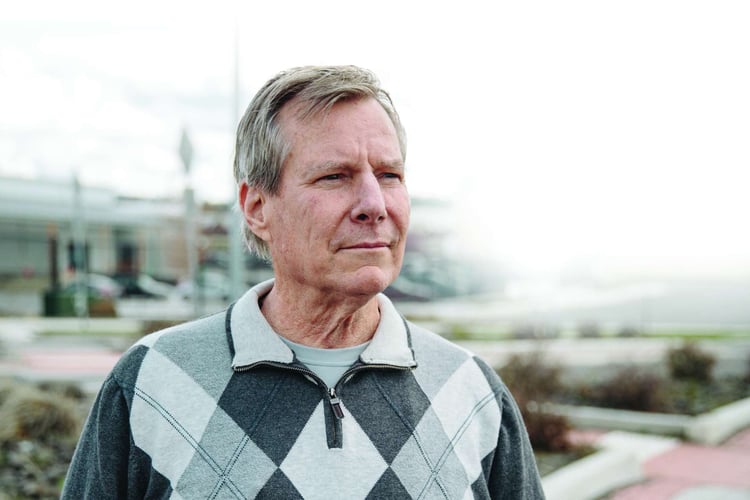 Over time, Jordan started to heal emotionally as well, learning that he is a natural encourager who loves to brighten people's days. "There's something about being clean and sober—you start to wake up and see the world around you."
While staying at the Mission, Jordan discovered he was still required to serve time in jail for the last DUI. Staff encouraged him to turn himself in to clear his record so he could return to work. He served five and a half months and returned in February 2022. Within a month, he was scheduled for cataract surgeries and immediately after was offered a job through AARP's SCSEP program for seniors.
Today, Jordan's making a living wage and will soon move into a place of his own. "I'm glad to be back to work, living a healthier life and giving back where I can. That's what it's about: community and connection. God did not make us to do it alone."


Teri's Path >> Getting to the Root of Addiction
"I was physically on my deathbed before UGM. Spiritually broken, mentally, physically. Severe, severe addiction."
After a lifetime spent abusing alcohol and drugs, Teri entered UGM Women's Recovery in early 2021. She'd seen her niece and nephew find healing through the program and was hopeful she'd be able to quit using. What she did not expect, however, was a whole heart and life transformation. "God was the part that I was missing in my recovery."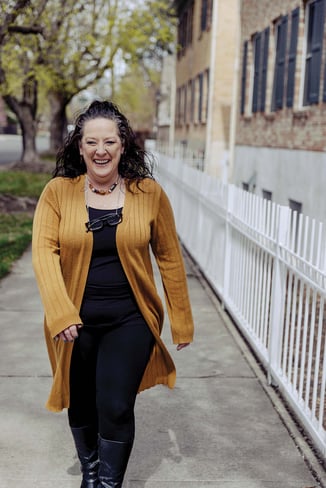 Through applying herself to the rigorous, 16-month program, Teri started to see why she'd turned to substances in the first place. "I got to go back to my family of origin and learn why my parents and grandparents did what they did. It helped me lose resentment and understand why I did what I did. And into phase two, I got to change those behaviors that I had. It was lifechanging."
Teri said from an early age, she'd embraced the lie that she was unlovable, and she'd learned to bury the pain with anything that would numb her mind. Opening up to her counselors and sisters in program was the key to revealing this and other misbeliefs. "It's quite an eye opener," she told us, "I didn't know it was so vital to be transparent. God's forgiveness makes it possible. He gave me worth when I was in my ugliness. He said I was worthy and lovable."
Today, Teri is in the final phase of the program and is being honored at this month's Commencement celebration. She has a job, a plan for housing, and is excited to return to society healthier than she's ever been.
"A lot of change has happened here. It's been monumental."
The common factor in the recovery stories we get to witness at UGM is the need for a supportive community. It's true there are many different paths out of homelessness and addiction, but the journey is next to impossible without the love and investment of people like you.