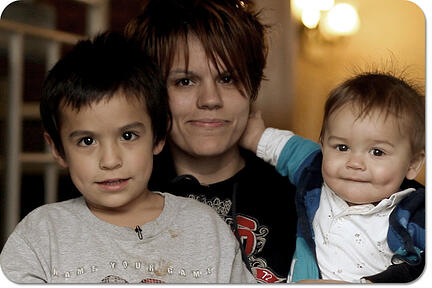 Note: This is the 2nd in a two-part series on the UGM Crisis Shelter.
One day, I was sitting in my living room when it dawned on me that I had a home for my car. The car is nothing special. It's not a living being, yet it has a home. People are infinitely more beautiful and valuable than cars, yet many are without a home.
Over the years, the government has tried to rescue the poor by helping to pay for their shelter. Those that propose these programs have good hearts and a desire to see their society provide for the "least of these."
In the beginning, the programs were designed to be a short-term fix to help people get back on their feet. However, many have chosen the difficult life of relying permanently on welfare. The result has been constant requests by the government for more funding for housing.
Generation upon generation of public assistance was never the hope of those who led the way to help the homeless.
The UGM Crisis Shelter for Women and Children, which has only been open about six years, has already seen generations of guests: They came as children and now have children of their own and come back to the shelter. Many believe this is just the way it is, the way it must be.
For the past two years, the Crisis Shelter has not turned anyone away due to lack of space. We meet the needs of homeless women and children without government funding, and we give them a message of hope: We believe in you. You can do more than survive. You can break the cycle of homelessness, poverty and abuse. You can dream. You can thrive!