"If I speak in the tongues of men or of angels, but do not have love, I am only a resounding gong or a clanging cymbal. If I have the gift of prophecy and can fathom all mysteries and all knowledge, and if I have a faith that can move mountains, but do not have love, I am nothing."
-1 Corinthians 13:1, 2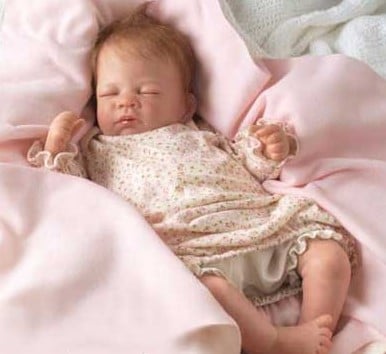 Having someone to love. We take it for granted.
We have a gal at the Crisis Shelter....maybe in her late 30's. She is mentally disabled, a little slow, and she's one of those people who have fallen through our society's cracks. We've known her for several years, and she has been asked to leave before because she often goes to a place of extreme anger and frustration where her language gets very vulgar, loud and unacceptable.

This time in, there's a beautiful difference. Someone, possibly a mental health counselor, has given her a baby doll to take care of. She believes this baby is real, and she takes very good care of it - shows it off, asks us for fresh diapers, clothes it. To her, this is a real baby that is her responsibility.
She is now peaceful, content, calm, and she is giving her love to this "baby" and that matters to her.
Love is a beautiful thing.
-Anne Simmons, House Manager, Crisis Shelter for Women and Children
Love is powerful, and it impacts lives. Send someone a reminder that they are loved.