In our last blog post from UGM Camp 2017, we're reminded of one of the key ingredients for many of the life transformations we see at UGM: time. Healing deep emotional wounds, changing entrenched patterns of thinking, victory of truth over constantly repeated lies: In almost every case, these transformative processes take time. Zarine's changed heart is no less of a miracle because God is changing it slowly. He is faithful to finish what he starts!
"God began doing a good work in you, and I am sure he will continue it until it is finished when Jesus Christ comes again." – Philippians 1:6, NCV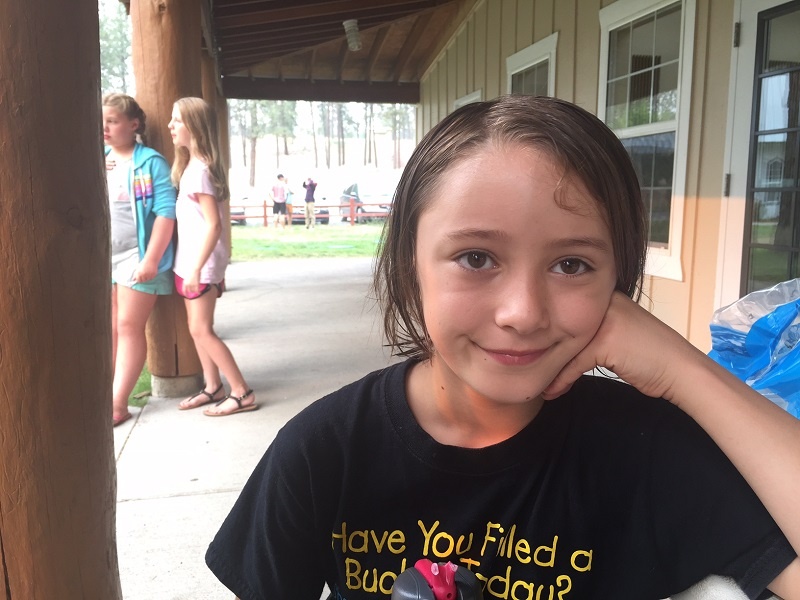 By Danielle DePace, Youth Outreach administrative assistant
Ten-year-old Zarine loves camp for the reasons any child would love camp: The food is great, she gets to meet new friends, she gets to try new things like fishing, she gets to run around and play games, and she gets to just be a kid.
Zarine, who came to camp for her third year this summer, didn't have a life-changing moment at camp that led her to really consider who God is and what it means to be a Christian. Instead, God has been using that one week in the summer each of the past three years to slowly change and transform her heart.
Zarine admits she used to fall asleep during the chapel times at camp her first and second year. But as she grows in age and maturity, she finds the stories in the Bible to be more interesting now. She's engaged in learning about a God who loves her. This year, she's learned that God is most powerful and that He's the only true God. She said, "You can't imagine what He can do. He uses us. He helps us."
Before camp, Zarine didn't know who God was. She didn't really care or think about Him because she didn't think He was real.
For Zarine, camp wasn't just an event that happened where one night she felt something and gave her life to Christ. She doesn't talk with extreme emotion. Instead, she spoke as someone who has slowly been exposed to who God is. Though she doesn't have some dramatic story of how the Lord changed her life in an instant, you can tell that Zarine's heart is quietly and slowly being changed year after year as she comes to camp.
Not only has camp led her to think about the Lord more, but it's also led to a connection to UGM beyond camp. Zarine started to attend Young Club, an after-school program put on by UGM Youth Outreach. The work UGM does is built on these foundations of connection and relationship. For Youth Outreach and for UGM at large, stories like Zarine's show how this connection from Camp can lead to a lifelong relationship of mentorship, love, and life-transformation.
You can share the gospel by sending a child to UGM Camp.