From its inception in 1951, Union Gospel Mission's purpose has been to break – not perpetuate – the cycle of homelessness.
We believe a better life is possible for people currently living on the streets and want to do everything we can to encourage them toward that end – to offer real change, real hope.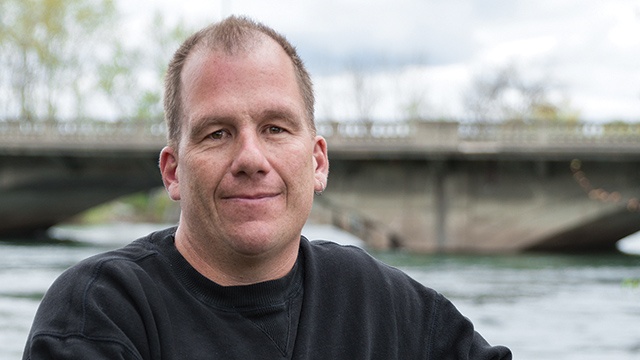 UGM Founder Albert Arend put it like this: "Our aim is not free meals, but freed persons; not free beds, but free beings."
Bearing that foundation in mind, we would like to address two issues that have been brought to light by recent articles in The Inlander and The Spokesman-Review: 1) UGM's place within a larger community of agencies, churches and organizations working to help the homeless; and 2) Changes in the availability of services at our Men's Shelter specifically.
First, UGM is just one of the many wonderful organizations working to help those on the margins of our society – the poor, the homeless, the mentally ill, the addicted, as well as victims of domestic violence and other forms of abuse. We respect and greatly appreciate those other organizations and the roles they play in providing a safety net of support to these individuals and families who are so often alone and desperate.
Because we recognize that we are just one player in a large community of support – no single organization can do it all – UGM has defined its piece of the larger pie – its point of differentiation, if you will.
UGM is all about change.
Believing each individual is created in the image of God, we see in each one the potential to live a meaningful life, something much better than mere survival on the street – getting a meal here, a coat and blanket there, sleeping in a doorway, constantly in danger from the elements and those who wish to do them harm.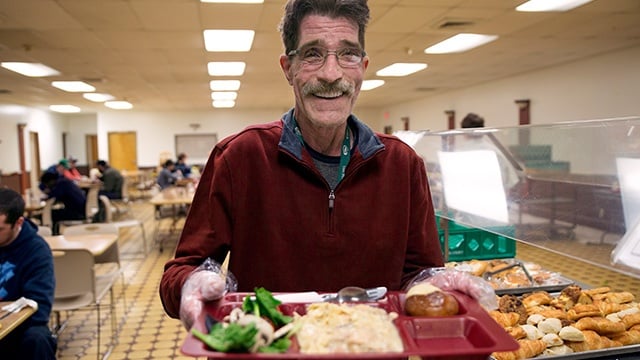 With changed lives as the goal, UGM operates clean-and-sober facilities so that our shelters might be safe for those in recovery. People active in their addiction can be triggers for people trying to stay clean. People under the influence of alcohol or drugs can create safety concerns, especially considering that moms and their children often eat lunch and dinner in our main dining room.
Again, we appreciate the fact that other shelters exist where those who are not clean and sober can be sheltered and fed, but our priority is to provide a safe and healing environment to those seeking change. We are also, at our core, committed to the Christian faith. We seek to address the needs of the whole person – physical, spiritual, emotional, vocational – and believe that knowledge of the unconditional love of Christ is a fundamental need.
UGM seeks to address the underlying causes of homelessness for each individual and give him or her the tools necessary to overcome the past and return to society as a contributing member.
And that brings us to the second point – the changes in service availability at the UGM Men's Shelter, 1224 E. Trent Ave.
First, let's be clear about what those changes are:
There is NOT a mandatory overnight rule for meals as reported in both the Inlander and the Spokesman. UGM is still open to the public for lunch and dinner 7 days a week.
The common room is open for drop-ins all day, every day, whether they are staying overnight or not.
UGM has implemented a tracking system for those utilizing our services. Individuals wishing to stay overnight must provide photo ID. (This has been the case for years, and in cases where they do not have a photo ID, we will work with them to get one.)
Showers and clothing will be available on an emergency-only basis to drop-in visitors. In the past, the Men's Shelter maintained daily hours for both. Of course, these services will still be available to shelter residents.
Individuals who come for meals are asked to create an account in our data base. If they do not have a piece of identification with a bar code, one will be provided for them. This tracking helps us to know how many people we are serving and how often they are using our services.
Men who come for lunch will be asked to perform a simple chore for every 5 meals eaten here. (Not applicable to men who come with children)
Men and women will be asked to attend one chapel service for every 3 dinners eaten here. (Not applicable to families with children)
The only change for shelter residents is that they will be served meals before drop-in visitors. There is no reduction in services for our residents.
The chore requirement is designed to create greater engagement between drop-in visitors and staff, as well as giving everyone who comes through our doors the opportunity to give back in some way. Each person has something to contribute to the community. A job well done communicates as much – if not more – dignity as a meal at the table.
The chapel requirement is explained by our purpose statement – "…to reach the poor with the love and power of the gospel…" We exist to share the unconditional love of Christ with those who are hurting.
"Over the years, we have witnessed time and time again that when the heart changes, so do the behaviors, and that's why we focus on heart change." – UGM Executive Director Phil Altmeyer
Union Gospel Mission is grateful to be operating in a community that demonstrates its compassion for the less fortunate so openly and generously. Our great desire is that everyone who comes through our doors hurting and broken will leave changed for the better.