Meet Nick Damascus and Pastor Eric Blauer, UGM chapel providers who offer the love and healing of Jesus to wounded souls.
Nick Damascus
Nick was five years old when he first observed the problem of homelessness in downtown Spokane. The year was 1951 and he remembers asking his mother what some men were doing, standing in a long line down Stevens Street. She told him they were homeless men, waiting for food. Turns out, the soup kitchen he noticed that day had recently become Spokane's brand-new Union Gospel Mission.
"That image stayed with me my whole life," he says today. "And it came full circle."
Today, Nick volunteers at the UGM Men's Shelter. He serves the men not food, but faith, ministering to the hearts and minds of men who are resistant to the gospel of Christ.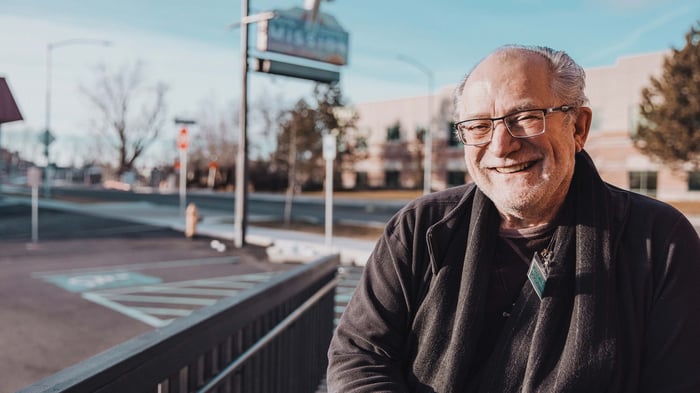 "I'll say, 'Your Father in heaven wants to give you all that He is and all that He has. If you deny Him, if you are in rebellion to Him, how can He give you anything? That's the one thing He cannot do, because He gives you that privilege – to choose."
Nick enjoys discussing any and every question that arises in these intimate one-on-one meetings. His knowledge of the Christian faith is vast, but his desire to reach these men with the good news of Jesus Christ is even bigger.
"I like to look at life from the perspective of the 'other side' [eternity]. I don't want to say when I get there, 'I could have helped this individual or I could have been instrumental or could have been a vessel to save a soul! So, that's why I'm here. This is the focal point of my life."

Pastor Eric
Another man who lives to share the gospel with the hurting is Pastor Eric Blauer of Jacob's Well Church.
For over 32 years, he has been neck deep in the struggles of the local poor and homeless populations. He joined UGM as a volunteer, along with members of his church, because he saw what UGM was doing as providing "critical support and services" to the population he loves so dearly.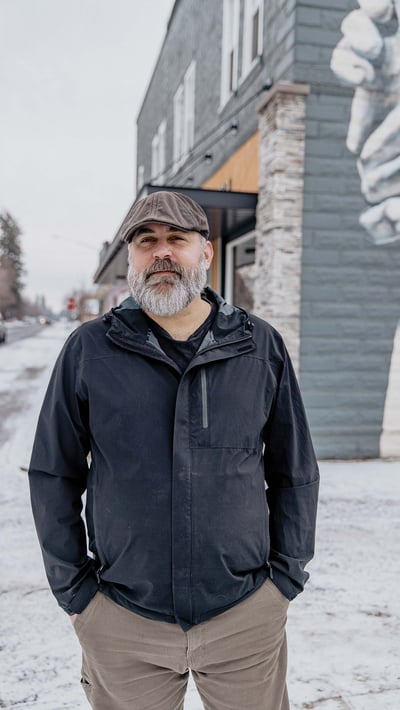 At UGM, he met a man who impacted his ministry more than any other. "James came forward with a number of men for prayer after the message. He had given his heart to Jesus at a previous chapel service, and it was evident God was at work in this man."
Afterwards, the man asked if he could attend Eric's church with him. Eric started picking him up from the Shelter each Sunday and dropping him back off after service. A deep affection developed in Eric's heart. "A special grace was present," he says. "I was bonding to this man in a way that isn't typical."
One day, Eric got a message from the Shelter saying James had passed away from a heart attack. Shaken and deeply grieved, Eric spent weeks reflecting on the bond he'd felt. How was this man different? Why was the connection so strong? Eric's conclusion was that he had gotten to experience the Lord's own affection for James.
"The whole experience left a lasting impression on my soul. It reminds me to make the most of my opportunity with the men and to never forget that these men are not problems for programs; they are not projects and statistics …they are people with names, hearts, stories and souls that God loves. I experienced that love from God towards James, and I pray it motivates my ministry and mission to the day I die."