The Union Gospel Mission exists because of an extensive community of people like you.
People who recognize that they have been blessed and want to give back.
People who take seriously God's command to love the poor.
People who share a belief in the value of hard work and recognize that recovery, getting your life back on track, is hard work.
People who believe a community that cares for the hurting is a better community for all.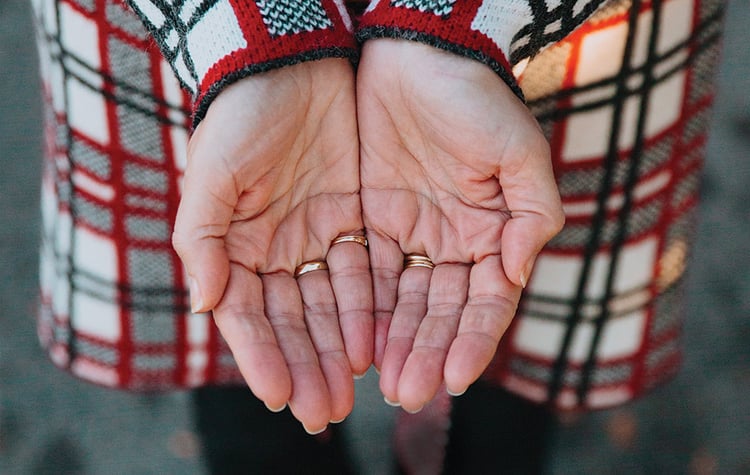 Last year, 18,111 of you made 52,107 financial gifts, and 465 of you gave every single month. One thousand individuals gave 123,659 hours of their time as case managers, receptionists, board members, nurse practitioners and more.
Because of you, more than 4,200 individuals found welcoming shelter, a warm meal, a safe bed and the opportunity to connect with a wealth of resources. We wish we could highlight each of you. Just know that the faces here represent thousands more who have come alongside us to make real change possible.
Generosity has power.
Donor: Gaylyn Hamm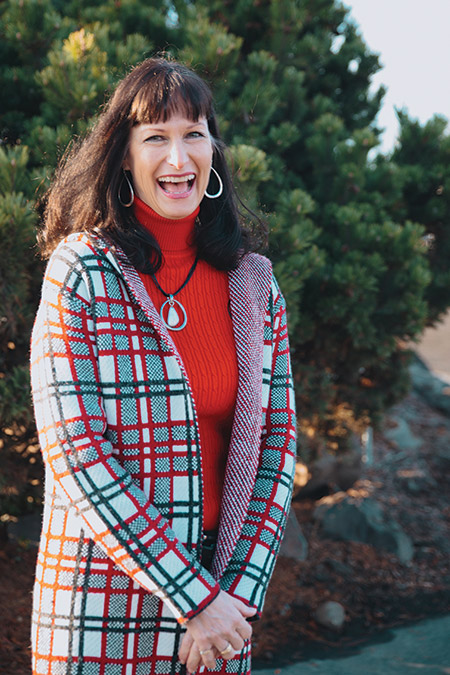 "Obedience and love for God is why I do what I do. I love being part of God's plan to redeem lives. God has redeemed my life." – Gaylyn
Gaylyn Hamm and her husband, Rick, have been faithful givers to UGM for more than a decade, and for the past six years, Gaylyn has served once a week as a volunteer receptionist for the main office in Spokane. Even when she got a full-time job with DAA Northwest, she asked that she be allowed to continue volunteering on Tuesday mornings at UGM.
A significant part of Gaylyn's desire to give stems from her own story. "When people here tell their stories, I can relate to parts of those stories because of my past, and so, I have a huge heart for second chances because God totally healed me." Gaylyn went through a severe depression back in the early 2000s. "I wanted to be dead. Three times I was hospitalized because I was suicidal. The hopeless feeling…I totally understand and relate to."
Gaylyn also understands how difficult it is to bring about change in your life. "It's hard. It's really hard work, and I understand how hard it is to recover. It's constantly in your mind…when a lie comes, to replace it with God's truth. Over and over again."
Church Partner: River City Foursquare
"Jesus is our motivator." – Pastor Bobby Moore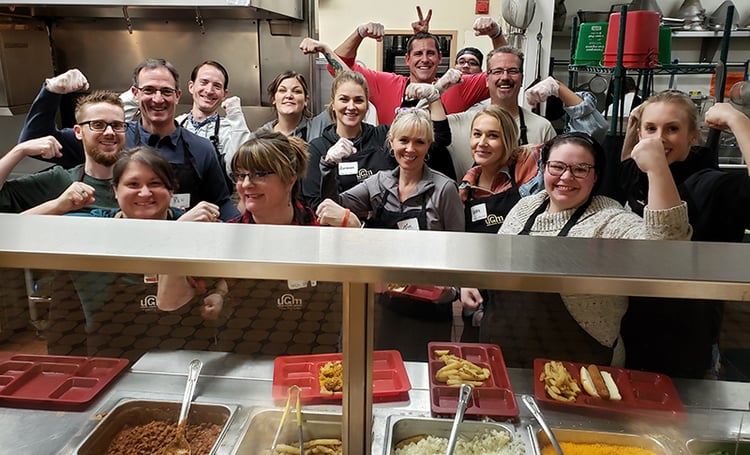 When asked why his church was concerned about homelessness, Pastor Bobby Moore referred to the definition of true religion provided in James 1:27 and added, "If you're going to have good religion, you're going to take care of widows and orphans, and sometimes that doesn't mean women without spouses or children without a mom and dad. Those aren't the only 'widows and orphans.'
"People all over the place come from dysfunctional families, and they need the love and care the church has to offer."
Pastor Moore values the opportunity UGM provides for church members to serve outside the four walls of the church. "It underlines and reiterates the selflessness that Christ requires of all of us."
Once a month, River City Foursquare purchases the food to provide a meal for the women and children at Anna Ogden Hall. A small group then prepares the meal and sits down to share it with residents. Their Rooted groups have also come to serve at the Men's Shelter. Hearing testimonies from residents encourages church members to share their own stories of God's work in their lives.
"We love ministering with people who have a similar, Christ-minded heart to serve and honor Jesus."
Business Partner: Idaho Forest Group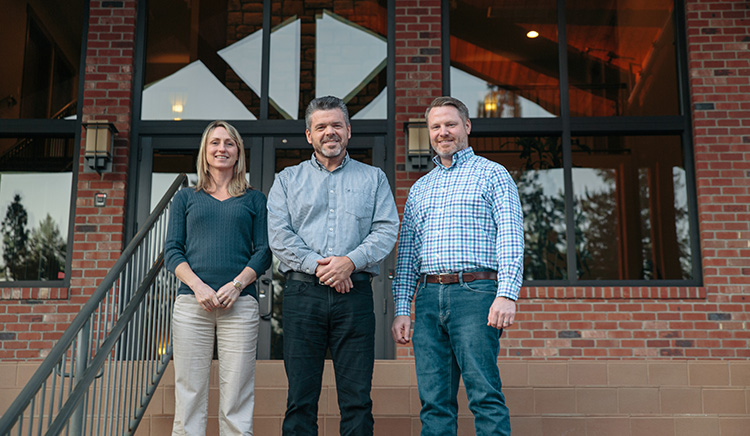 Leadership at Idaho Forest Group chose to partner with UGM primarily because of one deeply-held shared value: hard work.
Erin Plue, Communications and Community Outreach Director, explained: "We very much believe as a culture here that everybody who puts the work in deserves the opportunity to go somewhere. That's what this project represented to the management here. If somebody is committed to changing their pathway in life, we will support them to get there as long as they're going to work hard and we're assured that's the process.
"We don't give handouts. IFG is about helping people go further, helping organizations go further, not maintain the status quo… It's like giving back to ourselves in a way. Helping people become part of society and play a role that's productive – a richer, better community for everyone."
The Idaho Forest Group gave $10,000 toward the renovation of one of the apartments at the Center for Women and Children. After touring the facility, the group also committed to providing additional improvements: covered entries for each building, handrails, camera coverage for grounds and hallways, a sidewalk, a bike rack, trees and two gazebos.
The opportunity to play a hands-on role added to the appeal of this project for IFG. "That's beneficial to us as a company and our workforce because they can feel that real gratification of seeing that we really do this as a company and they got to put time into it. Me saying we gave this donation and this is why, it just doesn't resonate quite the same. We're building our workforce and our pride in who we are, and we're doing it by letting people get out there and help."
What skills make you a great partner for UGM? Take our quiz to find out!