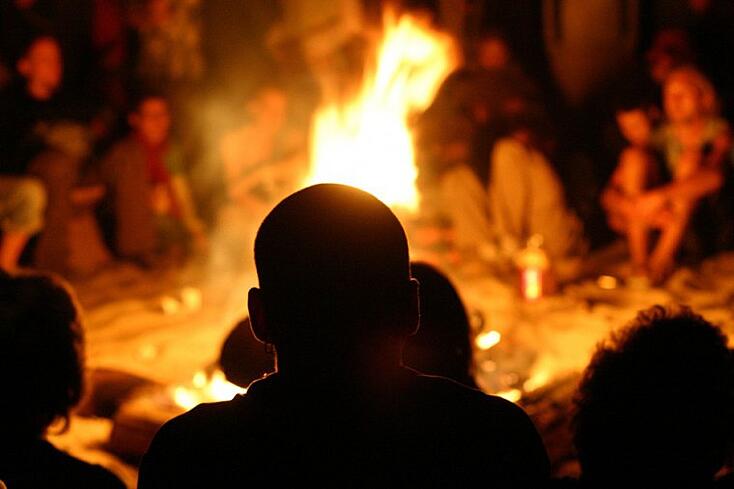 When was the last time you sat around a campfire, roasting marshmallows and telling stories? Well, wherever you are at this moment, I'd like you to imagine yourself at Union Gospel Mission Camp. You're dressed in old jeans and a natty sweatshirt, surrounded by towering Ponderosa pines, a bit scorched across the bridge of your nose, a few mosquito bites about your ankles, staring into the flames of a crackling fire. Pull up a piece of log, skewer a marshmallow and listen to a few stories about why this is such an amazing place.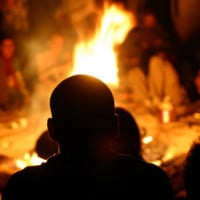 Story #1: Travis
Nine-year-old Travis* arrived at camp last summer with a mohawk and lots of bling and bravado. Travis was too cool for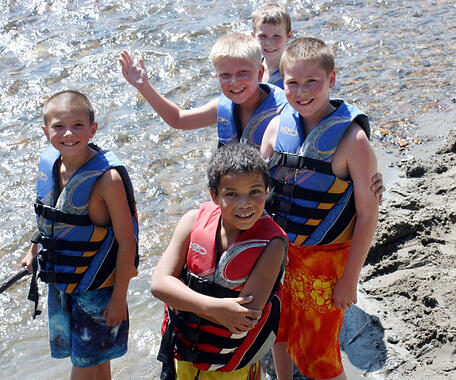 summer camp, too cool for the challenge course, too cool for crafts and hooking worms and singing worship songs. On the second day of camp, Youth Outreach Director Denny Roach got a casual game of football going with Travis and his friends. (Nobody's too cool for football, apparently.)
Afterward, they headed down to the creek to cool off. They took off their shoes and started walking upstream, eyes peeled for interesting discoveries. Travis protested, "This is stupid." But he followed, sticking close to Dennis.The water got a little deeper, a little faster, and Travis got scared. He reached out his hand in panic, and Denny was there. Travis held tightly to Denny and together they continued to walk upstream, talking, working through the fear. For a moment in time, the tough guy disappeared, and Travis let Denny in.
Story #2: Olivia & Rosie
This story is about pizza and fingernail polish. Well, not really. It's about friendship and how a relationship begun at camp continued to grow long after camp was over.
Olivia, 19, has been going to UGM Camp for years – first as a camper, then as a member of work crew and counselor, and finally, last year as challenge course facilitator. Two summers ago, she met 8-year-old Rosie.* Rosie clung to Olivia – sitting on her lap during worship, riding piggyback to her cabin, snuggling next to her whenever she could. Parting at the end of the week was hard, but Olivia promised to stay in touch, and she did.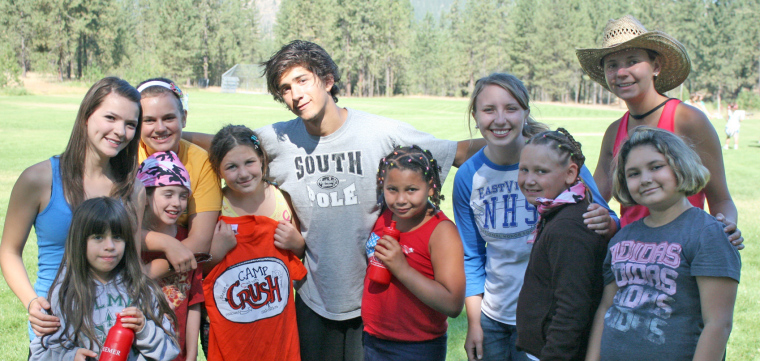 Not only did Olivia meet Rosie with a big hug at Christ the Redeemer and Kids' Club, she went a step further, showing up at Rosie's apartment with pizza for the family and fingernail polish for Rosie. In the midst of a busy schedule of work and school, Olivia gave Rosie the gift of time. They painted each other's nails. Rosie showed Olivia her sketchbook.
Olivia stressed, "It was no big deal," but Rosie's mom, Susan, was impressed. When the youth pastor invited her for dinner, she came. She got involved in a small group. The church pitched in to buy her a car. She started reading the Bible, asking questions, making friends.
I'm afraid the story doesn't tie up into a perfect package. Rosie and her family have gone into hiding because of Susan's ex-boyfriend. But we're praying they'll be back. The church is praying they'll be back. And even if they are not able to return to Spokane, we know they encountered the love of Christ.
Story #3: Big Things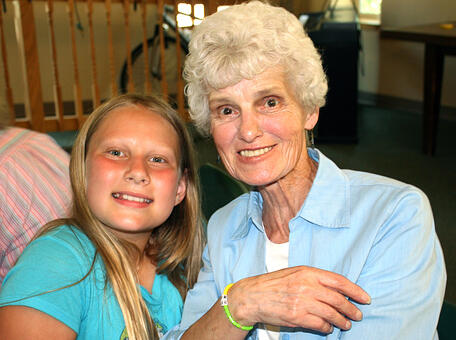 Grace Christian Fellowship invited children from Logan Elementary to camp, but they didn't stop there. Throughout the school year, 30 adults from Grace volunteered as mentors – having lunch at school once a week with a child who attended camp. During a recent Sunday service, five people (a girl and her mom and a boy and his parents) who came to Grace because of UGM Camp were baptized. The boy's parents also decided to get married. And it all started with a week at summer camp.
God surprised us...in the best of ways. N.T. Wright wrote: "Once you ask God for help, you have to be prepared for him to help you in ways you didn't expect. And also to challenge you."
Sometimes God doesn't do what we expect because we expect too little. You might expect that when you send a child to camp, he or she will have one great week of exploration, sailing handmade boats down the creek, racing barefoot with rolled-up blue jeans. All good stuff, but God might be planning to change a life.
*Names changed.
~ Barbara Comito, Director of Marketing