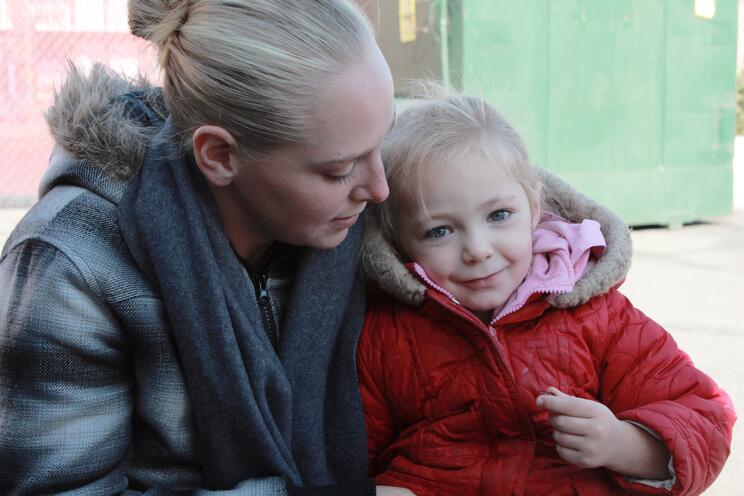 Amanda & daughter Daisy

"I think it's safe to say that when our residents were little girls, they did not dream of growing up to stay at a homeless shelter." - Rich Schaus, Director, UGM Crisis Shelter for Women & Children.

And they were little girls once.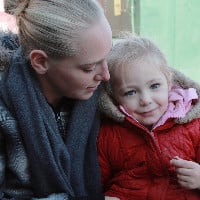 When Amanda was 3 - the same age her daughter Daisy is now - she and her two sisters were taken away from their parents by Child Protective Services. When she was 15, she was taken away from her grandparents. From there, she got into an abusive relationship. On her 18th birthday, she drank so much she ended up in the hospital...and found out she was pregnant.
Now 22, Amanda has been in and out of that abusive relationship. This isn't her first time at the Crisis Shelter. She came once before, then went back to her boyfriend. The next time she came to the shelter was in the back of a police car. She had been badly abused.
Amanda wants to get into the LIFE Recovery Program at Anna Ogden Hall. She has been to the orientation, filled out the application and had her interview. Now, she's waiting.
You can come alongside Amanda and Daisy:
Will you join us in praying for Amanda and Daisy as they begin this new journey? Pray for staying power. Pray that the unconditional love of Christ seeps deep into both their souls. Pray that they will understand their infinite value to God and that Amanda would be fearless in her pursuit of her recovery.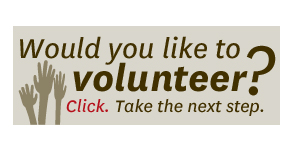 Secondly, the Crisis Shelter is always in need of men and women to model Christ's unconditional love to our guests. Interested? Click on the volunteer link to learn more.
Finally, we'll be following Amanda and Daisy on their journey. Subscribe to this blog and check back to see how they're doing.
~Barbara Comito, UGM staff writer