By Merrily Brast, Staff Writer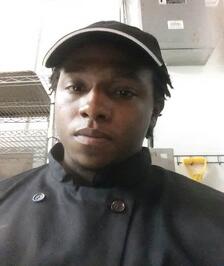 "I felt like a ghost for a minute."
Without a birth certificate, a license, or a social security card, Joe Robert Wilson IV found it difficult to prove he was who he said he was. The not-so-funny irony was that he couldn't get any one of those pieces of identification without the other two.
Joe laughed as he said, "I felt like a ghost for a minute."
About a year ago, Joe moved to Spokane in order to be near his son.
"Basically I moved to Spokane and didn't have a place to go. I got into some trouble with the law, and they basically threw away all my belongings. So [I lost] my ID, my social security card, and my birth certificate. I basically had to start from ground zero."
A Roof over His Head
Joe originally came to Union Gospel Mission for a roof over his head, but it proved to be the turning point he needed to get his life back on track. While addiction wasn't part of Joe's struggle, he needed structure, support and accountability. He found all of those in the Employment Ready Program.
The Employment Ready Program enables men to learn valuable skills necessary for finding a job. Through case management, obstacles that may arise when finding work are addressed in order to help the men gain the confidence they need to re-enter the work force. "It was a good experience. I learned a lot – good principles behind a good work ethic," Joe said.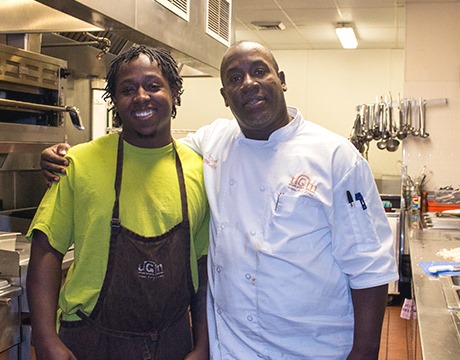 Mentorship in the Kitchen
Joe spent time working in the Men's Shelter kitchen, working for and learning from Derek Mobley, UGM Kitchen Supervisor.
"I work in the kitchen, that's my background. I also have an associate's degree in it…I was able to move into the kitchen with Derek, so he's been actually, you know, giving me tasks to do and making me work harder."
Joe was also able to do day labor jobs outside the Mission, and because he had free room and board, he was able to save the money necessary to get his license back, as well as other forms of identification.
Structure, accountability, and the support of caring people helped Joe to get back on his feet. He now has a job cooking at Maggie's South Hill Grill.
Joe is also on his way to getting his own apartment.
"I basically paid fees and fines first…so I'm good on that aspect. And I've been working with Spokane Supportive Living, which is…they help you find an apartment and in your price range. And I have one that's in mind. I'm still on the waiting list, but I should be able to move in there sometime in December."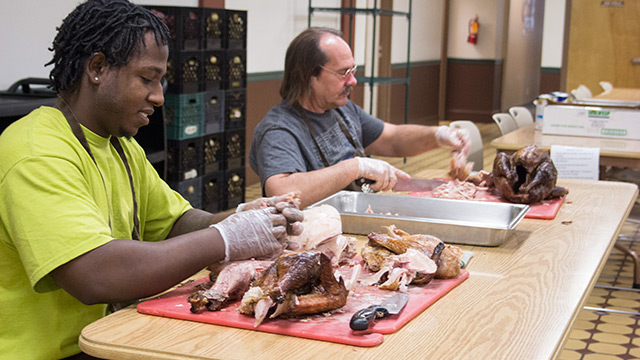 Joe smiles as he describes where his life is headed. He talks to his son on the phone and is working on visitation.
"It felt like I fell really far along, and you guys were there to pick me up and help me get up on my own. I had a mindset where I wasn't gonna be defeated, and you guys basically nurtured that."
He's also found an environment that is spiritually supportive. "It gets you away from trying to do worldly things. Being here and having a curfew and you're not doing, you know, reckless things…you stay here and focus."
Focus has gotten Joe a job, a place to stay, a new life here in Spokane and the future hope of a strong relationship with his son.
Joe Robert Wilson IV – we look forward to watching your future unfold as you show the world that you are who you say you are.
If you enjoyed reading Joe's story, check out our newsletter.