By Phil Altmeyer, Executive Director
"When someone has been given much, much will be required in return; and when someone has been entrusted with much, even more will be required." (Luke 12:48b, New Living Translation)
Looking back at my life, I can't deny how much I've been given. I grew up with two loving parents and had a family that encouraged me. I've had mentors who poured into me, helping direct the course of my life to where I am today.
You can read about a college professor who changed the course of my life in the February 2015 edition of Mission News. In short, he spent time with me; he taught me; he challenged me; and finally he took me with him and showed me an example of how to do what he was teaching me. And that process helped me realize my passion for ministry.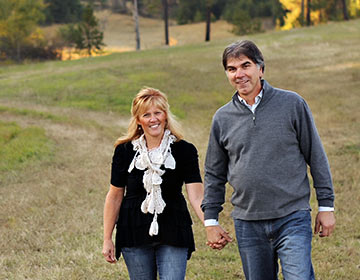 My mom also believed in me: She always said I would grow up to be a doctor. We both discovered pretty early on that that isn't the way I'm wired. But Mom's confidence that I could do something that challenging gave me the support I needed to pursue what I really was good at, and to use my gifts in service to others.
My wife, Caryl, believes in me and respects who I am as a man; her trust in me and love for me motivates me to be the best man I can be in every other area of my life. My brothers give me friendship, encouragement and accountability in life's daily challenges.
The privileges I have appear even more striking when I spend time talking with the residents in our shelters. Nearly all of them come from broken families, and many have been abused or neglected by the same relationships that encouraged and inspired me.
Many wonderful volunteers partner with UGM to mentor our residents, to jump in and be that person who believes in them and comes alongside them in friendship, partnership and example. You can read about two of them in the February newsletter, as well. And our ultimate example, Jesus Christ, spent three years investing in 12 ordinary men who became crucial in spreading the Gospel after His resurrection.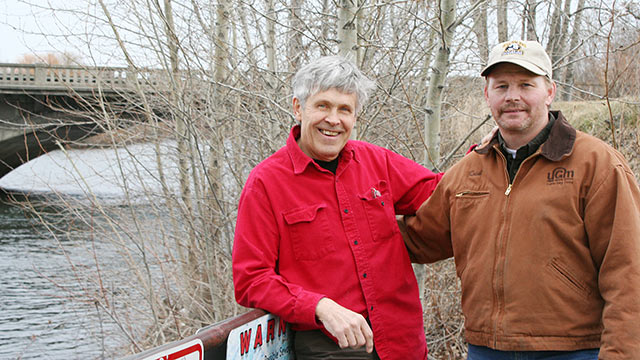 So I challenge you to think about this right now: What family members, coaches, teachers, even peers believed in you? What has that done to establish your sense of who you are?
Most importantly, what are you doing with that gift? Are you judging others who didn't receive the same, or are you reaching out to them? What can you do to pass your privileges along?
You can encourage and show others you believe in them by investing in life change.