When trauma and schoolwork intersect
By Joel Brown, UGM Director of Ministries
It is 9:25 in the morning and Billy (named changed to protect privacy) is just arriving to school. The rest of the kids have already started their entry task and are working diligently to be the first to complete it. Billy, however, slowly walks into the class and over to the teacher. For the most part, he gets along with the adults in the classroom; however, because his clothes are dirty and rarely get washed the other students tend to stay away. The teacher stealthily reaches into her desk drawer and pulls out a granola bar for Billy to eat. He rarely gets breakfast.
Billy isn't doing very well in school; he participates when he can but gets easily frustrated when he doesn't understand the material. In addition to struggling with learning, Billy also struggles with confrontation and authority and spends a lot of his school day in detention.
After school, Billy likes to ride the bus to his grandparents' house, when he can. They are older and struggle to care for him, but they provide a sense of love and belonging. When he can't go to his grandparents' house, Billy walks home and spends most of the afternoon alone in his room, playing video games. He likes to lose himself in the fanciful stories created by the games.
After a dinner of boxed macaroni and cheese, Billy climbs into bed. He surrounds himself with as many stuffed animals as he can find, most ratted and worn. He says that the stuffed animals protect him at night and make him feel safe.
The learning environment as a trigger
The Vocational Education Centers at the Union Gospel Mission exist to equip, engage and empower residents for a life of recovery and employment. When residents enter a Voc Ed Center, they have the opportunity to improve academic skills such as writing, reading and math and study for their GED exams. They also work on employment skills such as computer literacy. Residents go through classes that teach them how to write a resume and cover letter, interview skills, job search skills, and most importantly the "soft skills" of presentation, attitude, dependability, motivation, and networking.
The task of learning, however, becomes very difficult after growing up in traumatic circumstances. In clinical language, what Billy experienced is called an Adverse Childhood Experience or Complex Trauma. As Billy grew up, he developed a number of coping mechanisms to protect himself from the trauma he experienced.
But these coping mechanisms - behaviors, ways of thinking about his world and himself - often prevent him from entering into healthy relationships and learning environments. They often rear their ugly head in stressful environments such as the VocEd Center.
The fear and anxiety that develops from triggered memories of traumatic experiences can be debilitating. When many residents walk into the VocEd Center, they feel a sense of self-doubt, fear of failure and rejection, or fear that no one will value them.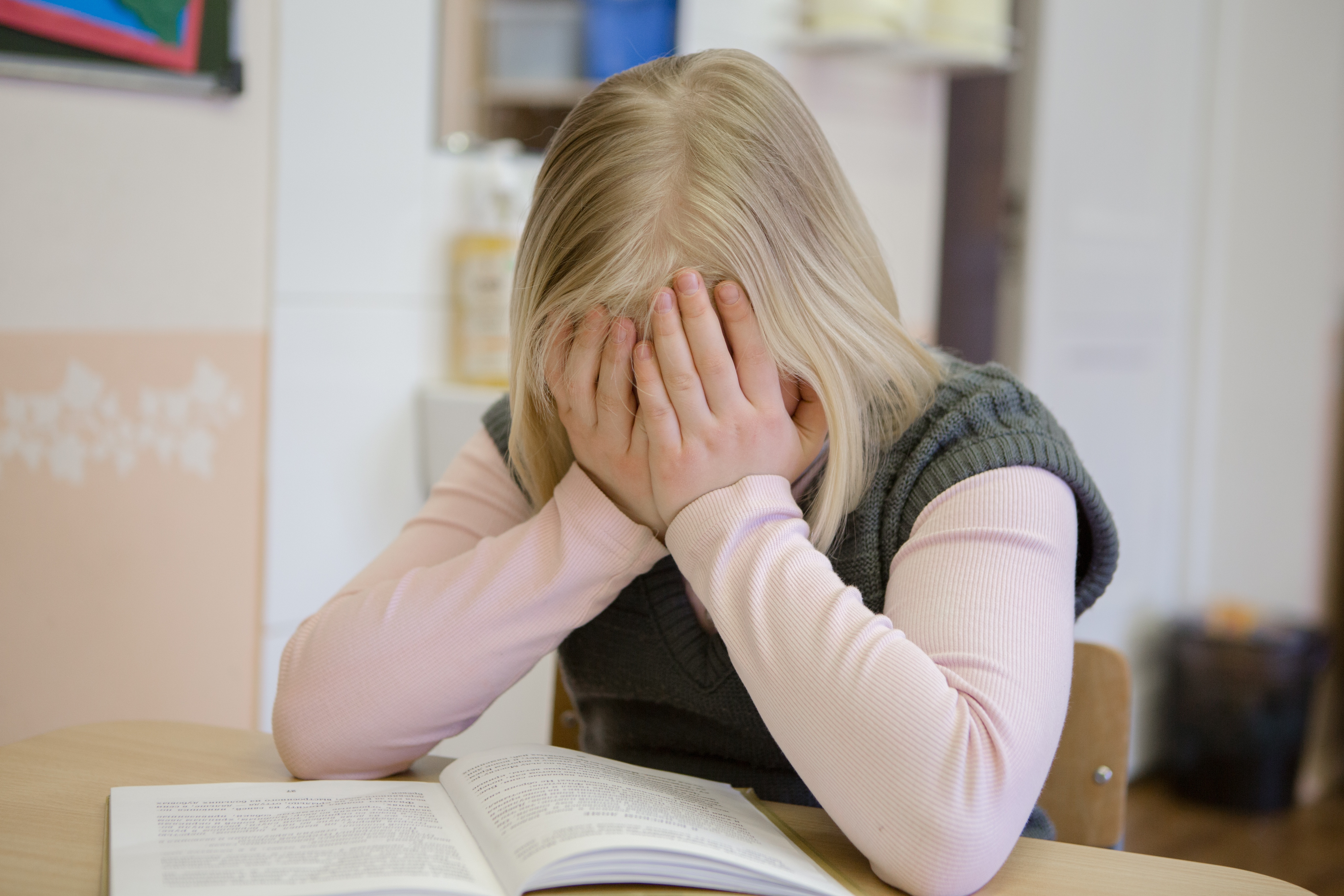 Often, they aren't aware of this fear or don't understand it, and it bubbles to the surface in interesting ways: insecurity, isolation, faking illness, actually getting sick, sabotaging success, appearing overconfident, or rejecting opportunities to keep from being rejected themselves. Fear can even manifest itself in the form of performance or hiding behind work. The result of this fear, when it isn't dealt with, is often depression, anger, and the inability to learn.
Healing the "stupid" wound
Trevor Waldorf, for example, is in the third phase of the LIFE Recovery Program and getting ready to begin his Business Practicum in May. When he first stepped into the VocEd Center, he spent much of his time feeling stupid and afraid of failing:
"When I was young I had a lot of struggles in school. I loved learning new things, facts, interests and skills, but school didn't give me things. I didn't like school for various reasons. I was bullied, I didn't understand the homework, and the teachers and I didn't get along. This caused me to feel stupid and left behind. I had struggles at home too. My parents couldn't assist me with school work because they didn't get it. This caused me to feel a sense of hopelessness and lost. I felt very stupid, inadequate, worthless, anxious, and depressed. Having this all in my past made me hide who I really was later in my life.
"Fast forward several years later and I am here at the Union Gospel Mission VocEd Center, a requirement of the LIFE Recovery Program. I had a lot of fear and issues with the VocEd center from the start of program. It reminded me of school and I was very uncomfortable. I did many things to avoid the work in VocEd that scared me. Asking for help was out of the question because my parents couldn't help me when I was in school. Instead of facing my fears, delving into something I didn't know or understand, I filled my brain with things I did understand and was confident about. If I hit a wall and couldn't understand something, I scrapped what I was doing and moved on to something else entirely.
"Being the safe place that UGM is, staff took notice of my avoidance and came alongside me to ask me what was going on and why I was avoiding these things. As I progressed through the program I found how deep the "stupid" wound was and the big false belief I incorporated into my day-to-day life. The LIFE Recovery Program is helping me realize where this wound has really come from and on how to face the fear."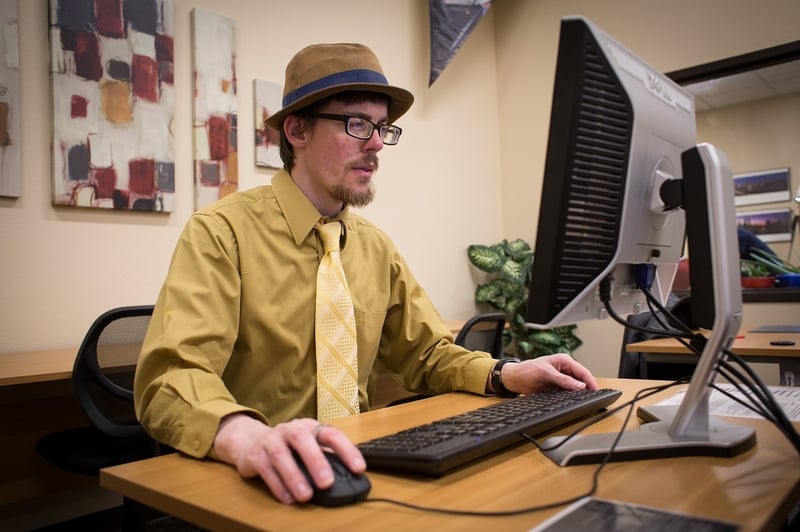 It is because of the need to address the behavior and thinking that have resulted from past traumas that the VocEd Centers have become an extension of the recovery programs at the Union Gospel Mission. The centers help aid in the creation of "correcting experiences" that allow the residents the opportunity to enter into difficult situations in healthy and productive way within a safe and healing environment, and correcting the residual negative behaviors and thinking from traumatic experiences that have paralyzed them in academic/work environments.
By providing staff and volunteers to listen and process through the conduct aberrations resulting from past traumas, the VocEd Centers become another arm of the recovery programs offered at the Union Gospel Mission. Such recovery facilitates healthy relationships in the future and the potential for effective employment.
The unpaid, 240-hour Business Practicum that Trevor is about to start is a key component of getting people in recovery back to work. If you own or manage a business, you can offer these opportunities to people who are well-prepared and eager to use their unique gifts to get real-world work experience. Click below to get more information.