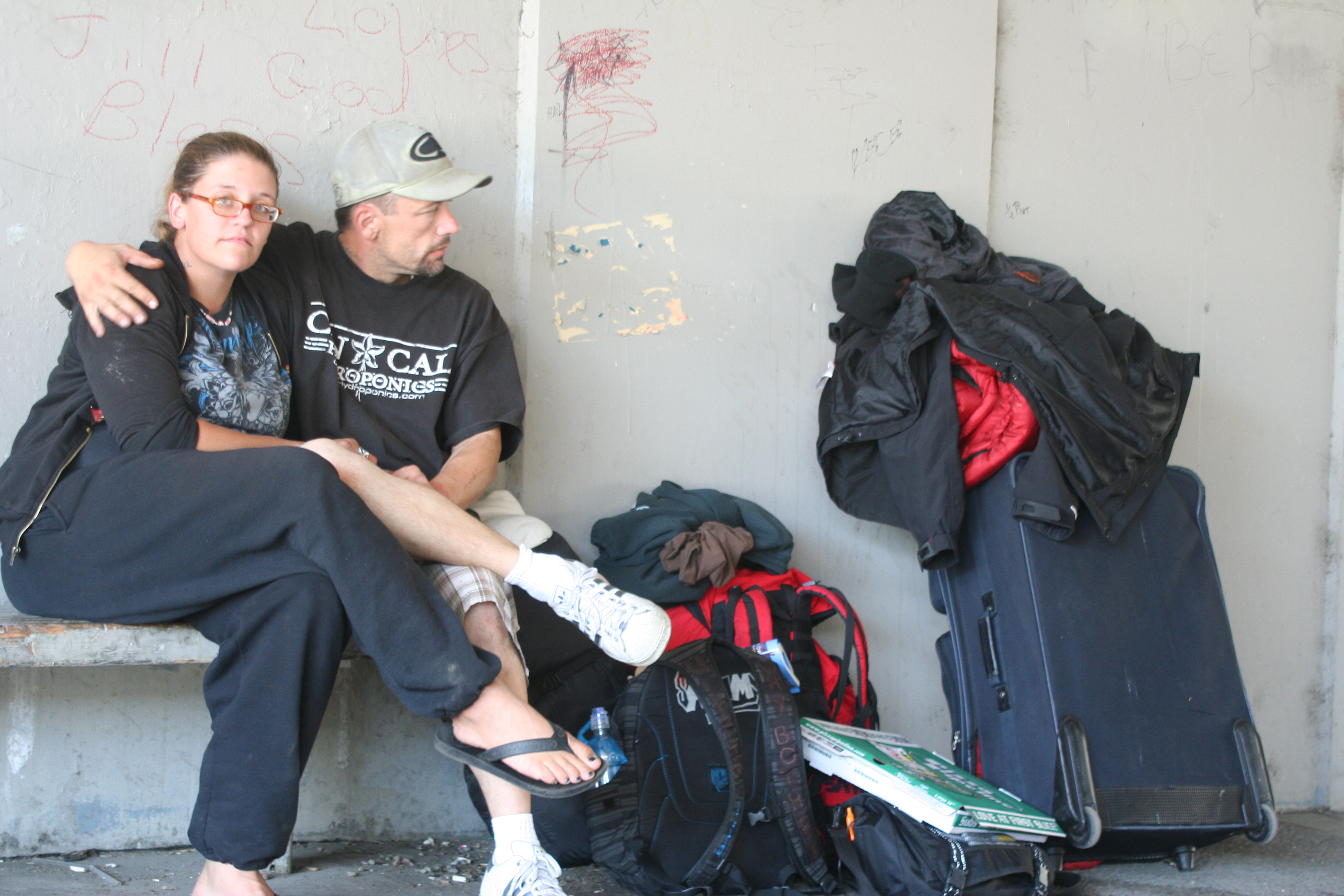 Editor's Note: For this newsletter - published in October 2011 - UGM Staff Writer Barbara Comito went outside the Mission's shelters onto the streets. It is reprinted here as part of our series on Helping the Homeless. A bit of warning: the stories you read here may seem unresolved, and they are. We invite you to pray with us for Bob and his girls, for Jack and Bear, and for Ambre, Sammy and their girls.
Updated 10/1/2014: I first visited Freeway Park in the fall of 2011. I went back recently. This time, I forgot to dress down. I came straight from work in my skirt and heels. I also forgot to bring the water bottles and granola bars. I approached every group in the park, multiple clusters, around 50 people total. No one would talk to me. Many would not even acknowledge my presence. It was hot. Garbage was strewn about. I left discouraged. Things did not seem to have gotten any better in the last three years. In fact, judging by this experience, they seemed to have gotten worse.
Life On the Streets in Spokane
A few blocks from the Davenport Hotel and Riverpark Square – at Madison and 4th Avenue – there is a small park, just a grassy knoll really, but it has trees, benches and walking paths. An inviting spot in the midst of concrete, paving and traffic. Especially if you've spent the morning walking and walking and walking . . . to no place in particular.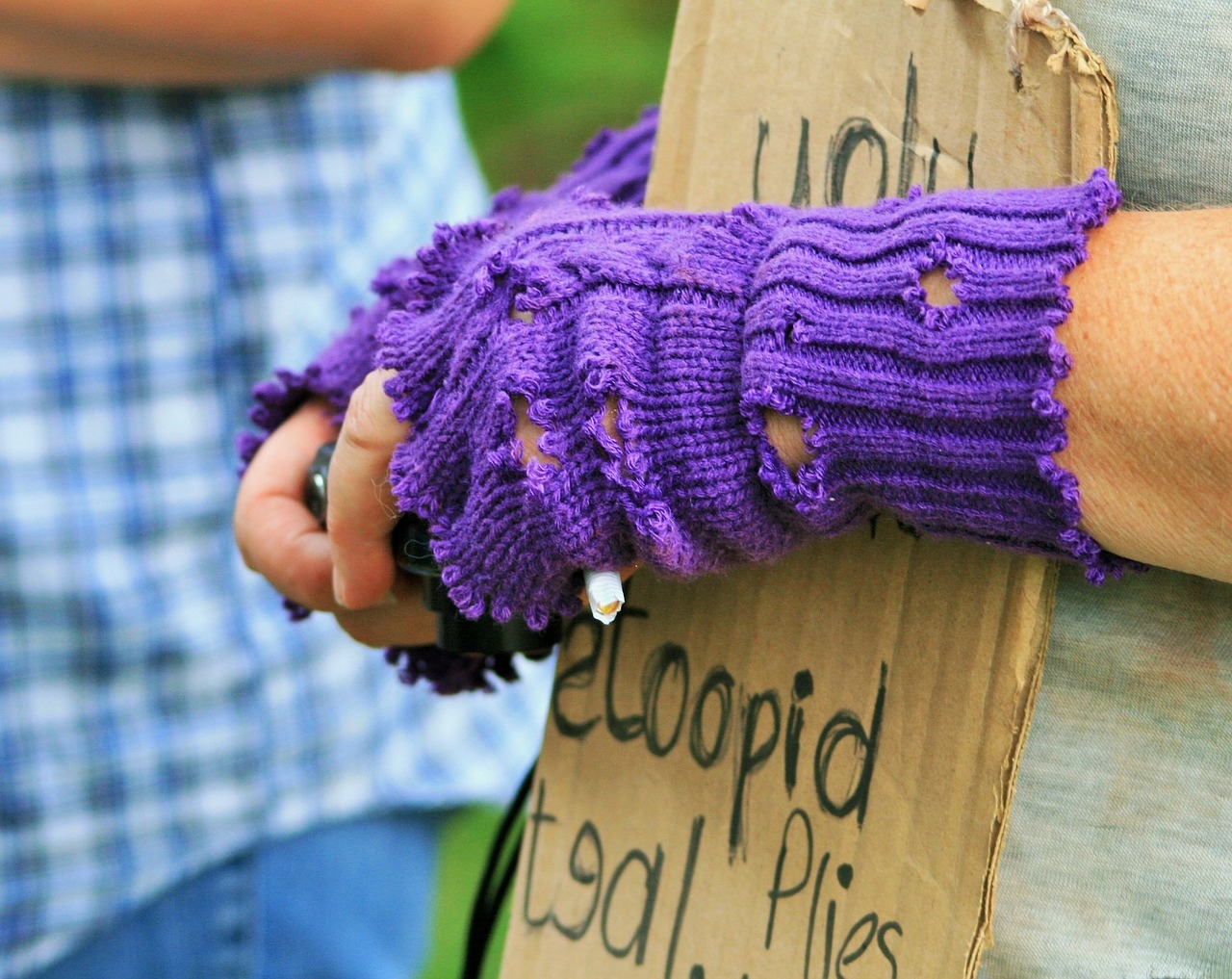 Freeway Park is a haven for homeless people. On the two afternoons I visited – sunny, beautiful fall afternoons – men, women and children were spread throughout, talking on benches, sleeping in the sun, relaxing in the shade. An outsider, I entered the park with trepidation. I didn't know the ground rules. Would they resent me invading their space? I purposely hadn't brought any money, but I had a backpack with granola bars and water bottles.*
As I approached two men - one in a wheel chair - a third man walked into the bushes and faced a concrete wall to relieve himself. Another man lay on his stomach in the open sun – a tent, sleeping bags and backpacks in a pile next to him. A young father, his shirt off and pants low on his hips, was surrounded by three barefoot girls.
Bob, the young father, was one of the first people I met. He didn't want to talk, but the water bottles and granola bars were a big hit with his girls: Liberty, Precious and Hope – all under five, all entertaining themselves without toys.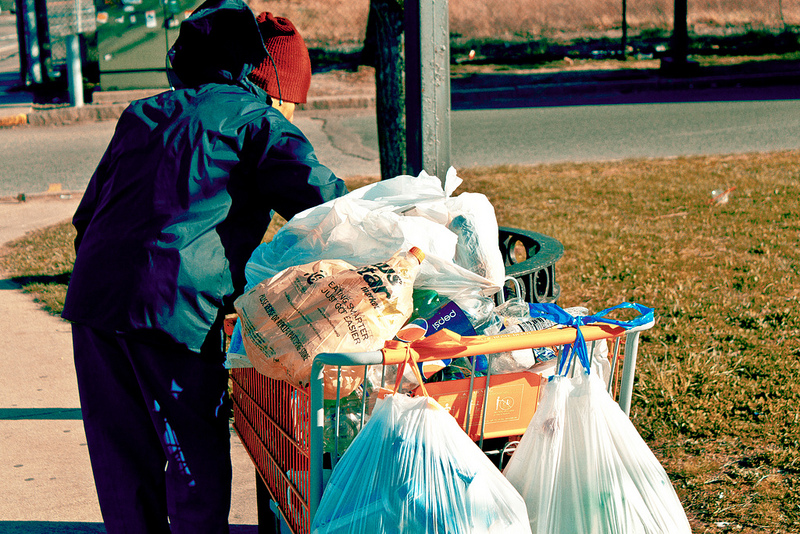 "It's in your blood."
A burly man with red hair and a big red beard came into the park pushing an orange shopping cart piled high and covered with a quilt. When he parked and settled himself on the grass, I introduced myself and asked if we could talk a little. Timothy who goes by "Jack" has been homeless off and on since 1990. He has chronic insomnia, and "people make me nervous," he said. I checked again to make sure he was comfortable with me, and he said, "Yeah, you're not threatening."
Jack was sticking close to the hospital because his partner, a woman named Bear, was a patient. They had been sleeping on the porch of a church in Browne's Addition, when some teenagers shot up the area with paint ball guns. Bear, who also has chronic insomnia, had a nervous breakdown. Jack said he isn't doing well without her. They look out for each other.
Jack has a disability income and gets apartments sometimes, but he always ends up back on the street. He said, "Once you've lived this way, it seems to get in your blood."
As I was leaving, Jack told me, "The problem with rescue missions is that they shove God down your throat."

"Every day is a bad day." - Sammy
I next approached a woman sitting by herself on a maroon-colored sleeping bag surrounded by a large backpack, duffle bags, notebooks, markers, a page of tattoo designs, a couple of miniature troll dolls, a yoyo . . . Ambre said she had been wishing for someone to talk to and invited me to share her blanket. Shortly after I sat down, her husband, Sammy rolled up on his bicycle. His name is tattooed on Ambre's neck.
Together, in back-and-forth banter, they shared their story. Evicted from their apartment last September, they've been homeless for just over a year. Initially, they were living out of their car with their three little girls – getting a motel room when they had the money, sheltering the girls at Vanessa Behan Crisis Nursery when they didn't. Child Protective Services took the girls after a few weeks and severed Sammy and Ambre's parental rights in June. When Ambre pulled out a wallet photo of the girls, Sammy turned away: "I can't even look at my babies, it hurts so bad. It kills us inside."
Ambre described a typical day: "We walk around. We spange (panhandle) a little here and there. We get high. We sit 'cause our feet hurt, and we walk. We walk miles through downtown…We don't stay in shelters because they don't have a man and woman shelter where we can stay together. We're all each other's got."
The couple doesn't do laundry. They throw their clothes away when they're too dirty and worn.
Sammy doesn't have a job, but he works full-time – taking care of Ambre, protecting her from dangers on the street, finding safe places for them to sleep at night, keeping her warm, finding food, finding clothes. Ambre has been in and out of the hospital several times with upper respiratory issues.

Sammy and Ambre openly admitted their drug use. It is, they said, the only escape from their pain and hopelessness. "We're lost," Sammy said. "We're lost people out here."
Want to help but don't know how? We've got a few ideas.
You might also be interested in these posts: