What does it take to change?
How do you break a twenty-year addiction? How do you stop being angry and resentful for all the ways you feel like life has dealt you a bad hand? How does a person who pushed everyone out of their life, turn around and embrace authentic community?
As we prepared to celebrate the men and women finishing their Recovery programs this month, we took the time to sit down with each of them and ask them one question: What were the key elements that made life-change possible for you? We invited our team of counselors into the conversation and compiled the answers in a succinct list of five key elements necessary for real change.
1. HOPE
"Without hope, I can't even begin the process of change." – Joel Brown, UGM Director of Men's Ministries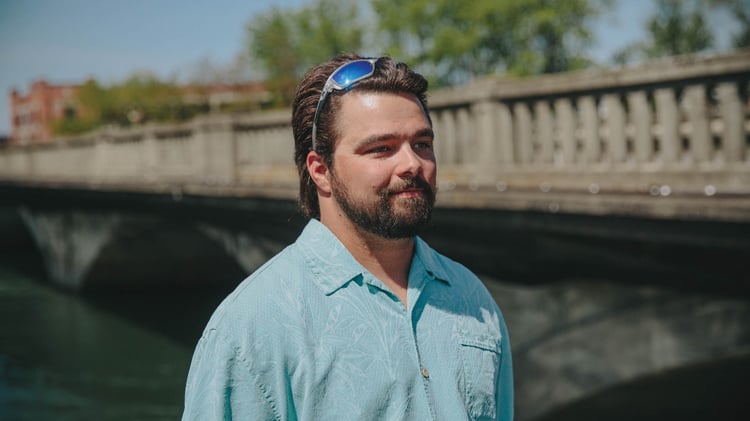 Every story of change begins with the belief, however fragile, that change is possible. When Jessie came to UGM, he knew he needed to change, and he knew UGM had a history of success in helping people turn their lives around, but he had no idea how that change was going to take place for him. "My wife at the time, she decided I was toxic and dangerous—which I was—and she kicked me out. I was angry, abusive and a drunk. And I believed I had every reason to be the way I was. I had mastered the world and it was empty." Jessie knew something was missing but didn't know what. Hope of something more brought him to our door.
2. SAFETY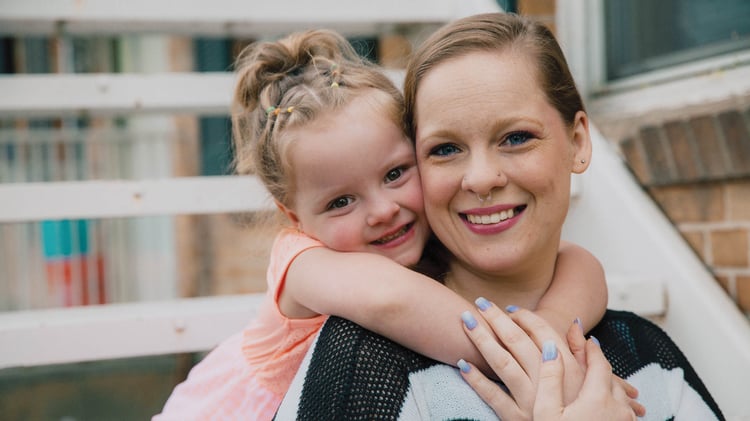 Krystal was living in her car with her two-year-old. Moment by moment survival made it impossible to heal from past trauma and current addictions. It was a daily battle to get her basic needs met, until she came to UGM. At the Crisis Shelter, Krystal and her daughter were fed three warm meals a day, protected from temptation by a clean-and-sober environment, and offered unconditional love. Soon, Krystal was well enough to begin looking beyond mere survival, and she entered Recovery at Anna Ogden Hall where she dove deep into the wounds of her past. "Having the community of girls who know me, who understand what I went through, that was the most impactful thing." UGM creates an emotionally safe environment, in addition to prioritizing sobriety and physical wellbeing. A community where there's no judgment and it is safe to be yourself is a crucial element in the cultivation of life-change.
3. AUTHENTIC RELATIONSHIPS
"No matter how much we want to be self-aware, we can't do it in isolation; You have to have others to provide feedback." Caryl Altmeyer, UGM Women's Counselor
Dustin had grown accustomed to near total isolation. He lived on the streets, hitchhiking and hopping trains to move around the country, drinking to avoid the physical discomfort of such a raw existence. Ultimately, his lifestyle landed him in the hospital with a failing liver. The doctors gave him two weeks to stop drinking or he'd die from liver failure. With this diagnosis, he searched for a safe place to heal. That's when he found UGM. After nine months off alcohol, his liver enzymes tested at normal levels, and by that point, he was already deeply connected to the community in Program. He told us that the most significant factor in building life-changing relationships, was UGM's requirement to participate in regular self-evaluations among program peers. "It helped me to understand why I did what I did. I was never comfortable talking with people about my life, because I had been attacked so much. I had high trauma. I'd been teased, laughed at, mocked, labeled. I started becoming free from it all by doing self-evals and building relationships. And it was hard because I was afraid of getting hurt all the time."
Trust in relationship is built through a series of risks and responses. Dustin risked sharing his darkest, secret beliefs about himself with his phase brothers, and received feedback that changed his mind. Today he can laugh at the lies he used to believe. He says, "I used to think I was a joke. But the truth is, I am a righteous man."
4. TRUTH
At UGM, truth is not relative; it is secure. The truth of the gospel is that no one can earn the love of God, yet, through Jesus, He gives His love freely when we repent and believe. We do not shy away from the life-saving truth that sin leads to death and permanent separation from God.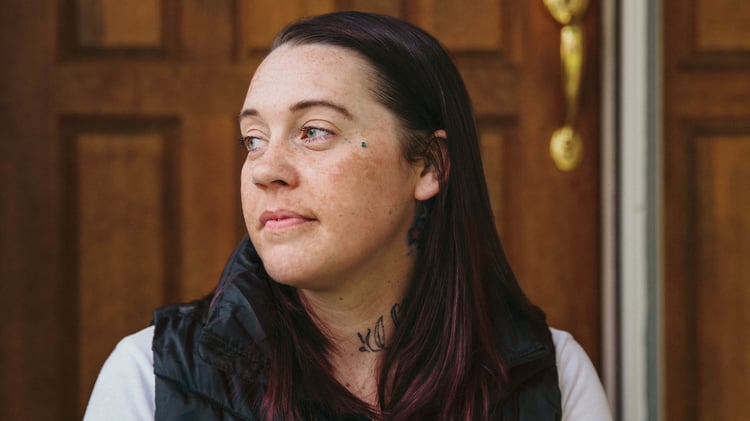 "I didn't believe that there was a God who could love anybody who sinned the way I sinned." Jessica spent years trapped in a cycle of sin and self-loathing. She used drugs while pregnant and came to UGM believing it had been an unpardonable act. In a Bible study led by Phil Altmeyer, she heard the gospel and, over time, embraced it. Today, she says that class was the single most effective element in her recovery journey. "If God can love and forgive me, then I can love and forgive myself."
5. TIME
"Time gives the ability to get life experiences that rewrite your beliefs about yourself." Kirste Richards, UGM Women's Counselor.
Robert came to UGM tired, disappointed with life, and in physical pain. "For me, the thing was time."
One warm meal, one new relationship, one risk is not going to be enough to undo an entire lifetime of unhealthy thoughts and behaviors. UGM's LIFE Recovery program is sixteen months long for a reason: We are not here simply to inform men and women in crisis on how to change, but rather to walk alongside them every step of the way. From that first free meal to Commencement and beyond, we believe in forming close relationships with every individual who shows up at our door. After months of being safe, loved and known, and experiencing God's gift of grace, our friends who had lived in survival begin to experience what many had believed was impossible: Real change.
Jessie, Krystal, Dustin, Jessica and Robert have all followed through with their Recovery programs and were honored in June at the 2021 LIFE Recovery Commencement. You can view the event (and their testimonies) here: