Omega Pacific
Omega Pacific, a local manufacturer of climbing gear, has hired two men from UGM's Employment Ready Program. Here, Director of Operations, John Warden, explains why he sees the partnership as a win-win.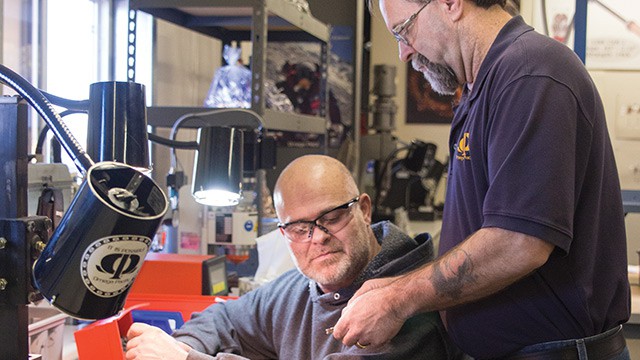 Why did you decide to get involved with Union Gospel Mission?
I believe in the programs at UGM. There are far too many people out there who have had something bad happen in their life to derail their path. UGM gives these individuals an opportunity to work through those difficulties. It would all be for naught if others did not step in to help.
It is a blessing to work for a company that also believes in community outreach and support and believes everyone deserves a second chance.
From a business standpoint, I felt this was a good place to find employees that would be happy to have a job and would be loyal to a company that believes in them and their success.
How has getting involved with UGM been beneficial for you? What challenges has it presented?
Well, on a personal level, it feels great, and every time I come to a function at UGM, the individuals I speak with inspire me, residents and staff alike.
On a business level, I have two dedicated, respectful, hard-working men employed in my production department.
The only challenge was, in my first few attempts at hiring, the individuals were not at the point of being honest with themselves, so they could not be honest with me. I have to trust the individuals who work for me. Dishonesty pretty much ends any chance of employment with Omega Pacific.
What would you say to other businesses looking to partner with UGM in this way?
Just do it! Men and women coming out of the programs at UGM are in the middle of a journey that many would not be brave enough to endure. They had to come to a point in their lives of being humble and meek, admitting their weaknesses and asking for help. UGM has given them the tools and guidance to get back on track, and at the end of this journey is the need to once again provide for themselves and their family members. They have put forth great effort to gain self-respect, strength, and courage; by offering them a job, we are giving them an opportunity that they have worked hard for.
Rockwood Retirement Communities
Rockwood Retirement Communities have placed four UGM residents in business practicum and/or employment positions. Tom Bishop, Director of Environmental Services, recently answered a few questions about the relationship.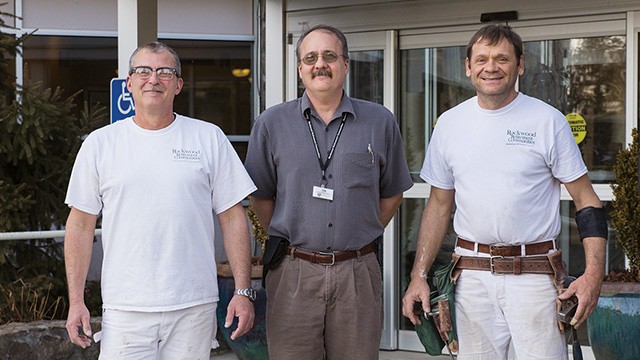 Why did you decide to get involved with Union Gospel Mission?
Rockwood sees the Union Gospel Mission as providing a vital service for our community. Their compassion is a blessing. Rockwood is proud to play a small part in the big picture by developing and honing their skills and self-confidence.
How has getting involved with UGM been beneficial for you? What challenges has it presented?
As the UGM residents are getting their work skills back in line, the work they do assists Rockwood in completing jobs. It also gives us a chance to see their talents to decide if Rockwood would like to hire them.
I really don't see any challenges. The staff at UGM has done a very good job of screening to make sure their resident is a good fit for us and our environment.
What job skills, experience, and benefits have UGM residents gained through working for your business?
Each UGM resident that has come through Rockwood has already been skilled at their trade, and the experience of being a part of a team and showing that they fit right into a working environment is very beneficial.