For Founder George F. Whitworth's 200th birthday, Whitworth University initiated a creative partnership with Union Gospel Mission. The university threw a birthday party and asked attendees to bring books for the children in UGM's shelters.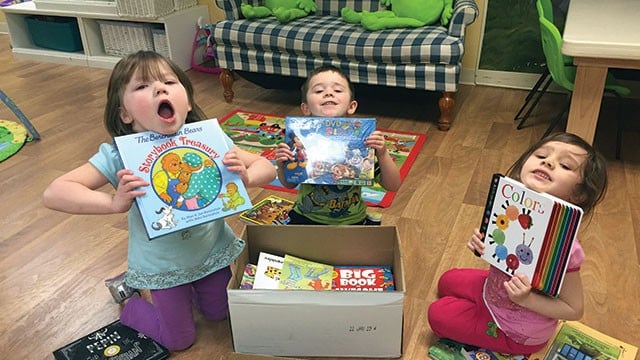 The books they provided were divided among our shelters for women and children, and as you can see, the kids love them!
Whitworth and UGM have a history of partnership, and UGM values the vitality students bring to the ministry. Over the years, Whitworth students have conducted service-learning projects, volunteered at our shelters, supplied interns at UGM Camp, and invited staff to share about the ministry in classes.
We are thankful to Whitworth University for their education of mind and heart, a significant part of which includes service to the community.