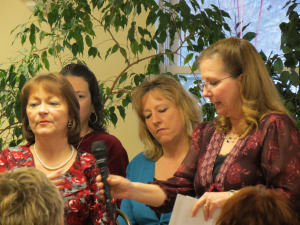 Women's Recovery at Anna Ogden Hall held a celebration yesterday for the women completing various phases of the program. Director Chris Armstrong launched the event with this quote from Philippians: "I am confident of this very thing, that He who began a good work in you will perfect it until the day of Christ Jesus." That perfecting process doesn't happen overnight. In fact, it's generally pretty slow. And often quite painful. Therefore, we believe in celebrating the journey. While there will, for all of us, be setbacks, this day was given over to the successes - small and monumentally huge - that these women of courage have achieved.
As you scroll through the pictures and quotes, please join us in praying for these residents and their ongoing journeys.
Elise: "The most significant change I've seen is that I'm beginning to trust myself.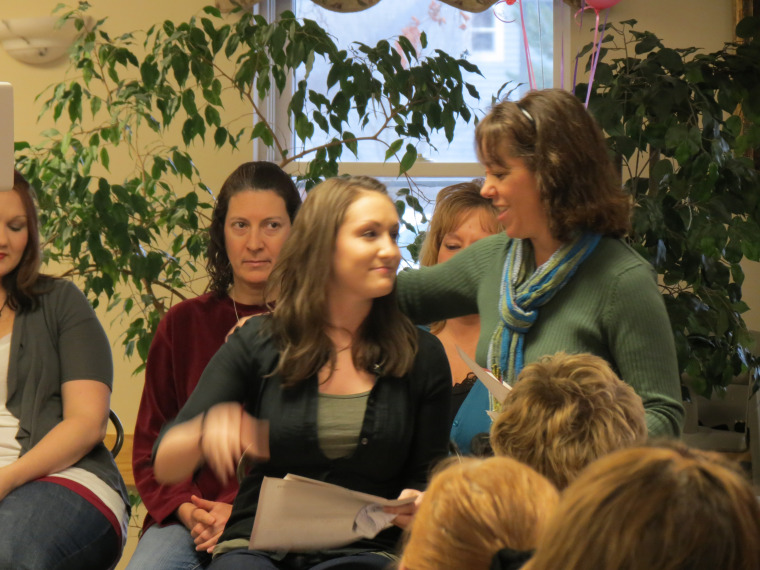 Doreen: "I don't have to live in shame anymore. I can be proud of who I am."
Caroll: "I have ten months sober. I have been able to quit smoking. It's because of the accountability that's constantly in your face, and I cherish that."
Sarah: "I'm finding out a lot of my pre-conceived ideas are hogwash."
Leah: "When I first got sober, I told myself if I could stay sober for a year, I could do it for the rest of my life. November 13, 2012 was one year. This program helped me do that."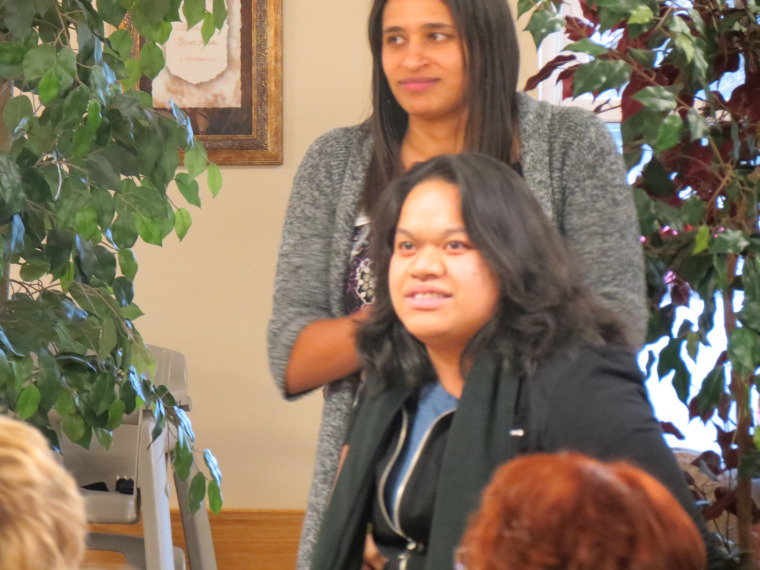 Dionne: "As long as I lean on Him and trust Him, I don't have to be alone, and He guarantees me a happier, healthier way of life."
Connie: "Thank you for having faith in me when I didn't have faith in myself."
Petra: "I didn't really know how to have relationships. Since I've been in the house, I've learned how to trust people and to believe that there are people who are trustworthy."
Beth: "In my practicum, I get to show compassion like I have been shown compassion. I get to use art, music, cooking - all the things I love - in working with people who have dementia. I am really blessed."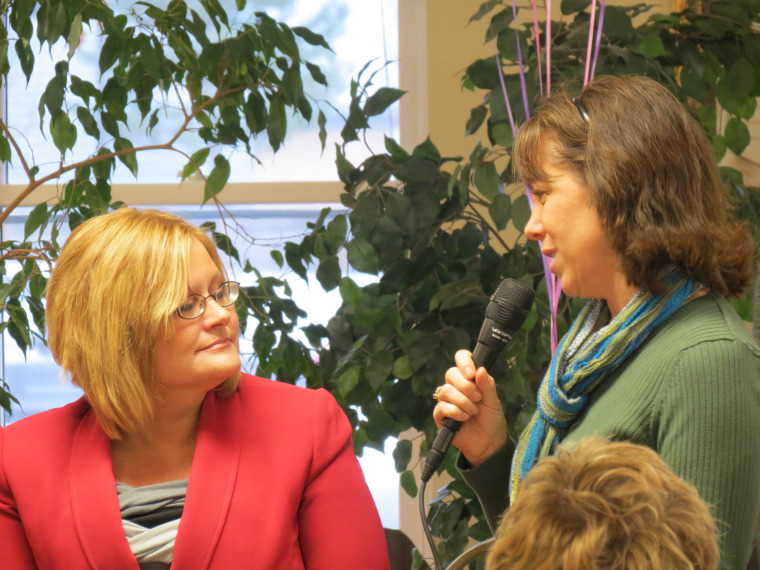 Debbie: "He has shown me all my hiding places. I was very accomplished. I thought I had it all together. I've learned I cannot do anything without Him. And I really don't want to."
Angie: "After being a meth addict for 23 years, I'm learning that I am important and that I can be the kind of mom I want to be."
Way to go, ladies!