By Joel Brown, Vocational Education Manger
Recently, I began teaching my 7-year-old daughter how to ride a two-wheel bike. She was extremely excited to ride a bike like her big sissy; however, somewhat cautious about letting go of the training wheels.
Even though I was holding the back of her bike seat and helping her balance, she still had a significant amount of fear. As I told her it was okay to be nervous, she asked what would happen if she fell down. I told her that she was wearing a helmet to protect her head and that she may get a scrape or a bruise; but, the important thing was that she would be able to get back up and keep trying.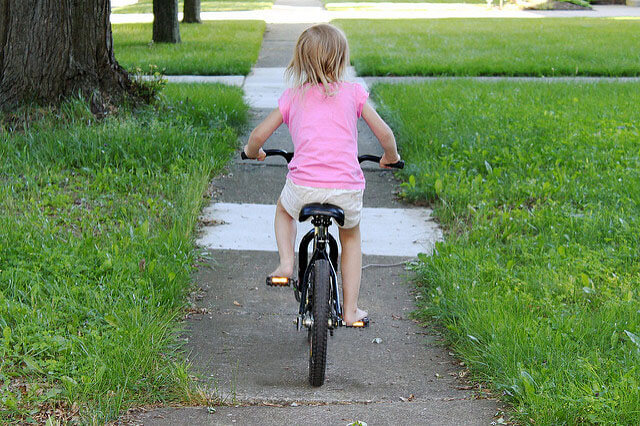 Everyone who has learned to ride a two-wheel bike has fallen down. It is part of the learning experience. It is this idea of falling down, making a mistake, and getting back up to try again that is so foreign to the participants of the UGM LIFE Recovery programs and why many are engulfed with significant fear surrounding school, education and learning.
The recovery program at UGM is called LIFE Recovery because recovery takes healing the whole person. A crucial part of The LIFE Recovery program is the Vocational Education Center. The Voc-Ed Center is as much a place for heart work as it is for academic work. It is very common for individuals to walk through our doors feeling they are stupid, worthless, and unable to learn.
Albert Einstein expressed how many feel when he said, "Everyone is a genius. But if you judge a fish by its ability to climb a tree, it will live its whole life believing it is stupid."
Many of the LIFE Recovery participants were labeled stupid because they couldn't compete with their peers due to the trauma they were experiencing at home.
One such LIFE Recovery participant was Jeff LeBlanc. In a recent interview with UGM Staff Writer Merrily Brast he stated, "I just couldn't get stuff and nobody could tell me why other than that I'm stupid."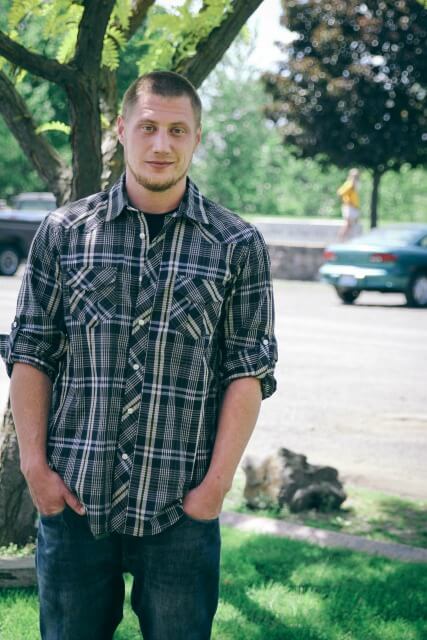 Another participant in the LIFE Recovery program stated that he was "passed along from one grade to the next so the teachers didn't have to deal with him." He continued, saying that he was so worried about smelling bad because he had nowhere to shower or wash his clothes that he eventually dropped out of school.
Unfortunately, I routinely hear these types of statements from men and women in our recovery programs.
Many individuals have learned that to make a mistake means they are a mistake. The shame that develops from that message creates a paralysis that prevents them from trying because of the fear of what will happen if they make a mistake again. The unfortunate educational path for many of the individuals in our recovery programs was to be placed in Special Education classes because "they can't learn" and be passed from one grade to the next without concern for their future. As time went on, they continued to fall farther and farther behind their peers, and, many eventually gave up on school.
It is extremely difficult for children to learn when they have to worry about others judging them or where and when they will get to bathe next. Because of the past traumas that participants in the UGM LIFE Recovery programs associate with school, they have a very difficult time coming into the Voc-Ed Center. It brings up many unwanted thoughts, feelings and emotions they have spent much of their life running from.
One of the first lessons the men and women learn when they start their Vocational program is that there are many ways to learn and traditional schools don't do a great job of encouraging alternative learning styles.
We talk about what was difficult about school, what worked well, the subjects they liked the most and the ones they couldn't stand. Then we talk about learning to ride a bike.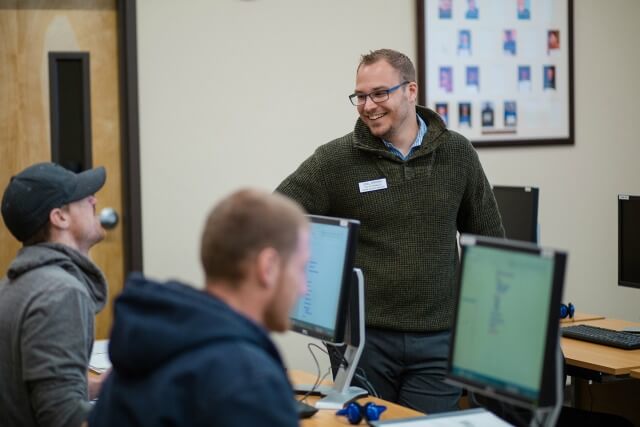 Voc-Ed teaches the men and women that mistakes are part of learning. Einstein also said, "A person who never made a mistake never tried anything new." Learning is about trying, making mistakes, discovering many ways not to do something, and trying again. This is how every person learns and is the most important lesson that is taught in Voc-Ed.
Through the work each participant does they learn they are smart, they can learn and making mistakes is OKAY. They learn to ask for help, that they don't have to sit at a desk with four feet on the floor to learn and that there is nothing wrong with the way they learn.
It is not an easy lesson to learn and the 16 months they are in the Voc-Ed Centers are only a beginning. It is a beginning that lets them know that God loves them, there is hope and that God's message to us in Jeremiah 29:11 is true: "'For I know the plans I have for you,' declares the Lord, 'plans to prosper you and not to harm you, plans to give you hope and a future.'"
Want to help men and women overcome their fears surrounding education? Why not volunteer with Voc-Ed?