Reliable transportation critical for single moms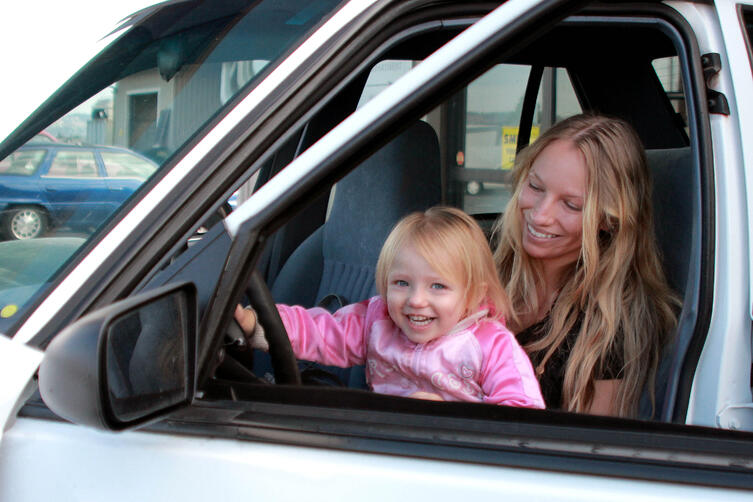 Brittany Branch had a car when she started Women's Recovery at Anna Ogden Hall – a 1988 Dodge Caravan with close to 200,000 miles. Last winter, another car slid on the ice and smashed into it. Then, this spring, just before she started her new job at the UGM Thrift Store and moved into her own place with two-year-old daughter, Brooklyn, the brakes went out, followed quickly by the transmission. The cost of repairs was prohibitive and exceeded the value of the vehicle.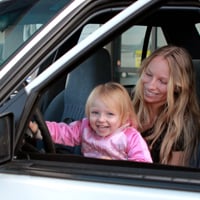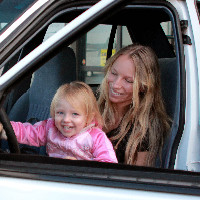 Brittany started taking the bus. Or rather buses. She took 5 buses in order to drop Brooklyn off at day care and get to work. Brittany was spending 2.5 hours of every work day on the bus.
Enter UGM Motors and Silverlake Automotive. Every year, Silverlake Automotive donates a car to someone in need. Silverlake's owner donates all the parts, and the technicians volunteer their time to get the car road ready. This year, that car was a 1994 Chevrolet Cavalier that came into their shop with a blown head gasket and broken air conditioner. The Cavalier's owner decided to donate the car rather than incur the cost of repairs. Recognizing that the vehicle might be a real blessing to someone, Silverlake made the major repairs on their own dime and contacted UGM Motors. UGM technicians then did a little fine-tuning of their own before the vehicle was finally presented to Brittany and Brooklyn.
"It's a blessing – almost like a reward – for my obedience to God and getting through the UGM recovery program," Brittany said. "Kind of like a pot of gold at the end of the rainbow, a blessing of self-sufficiency and reliability for me and my daughter."
The blessing also came with a 90-day, 3,000-mile oil change and tune-up.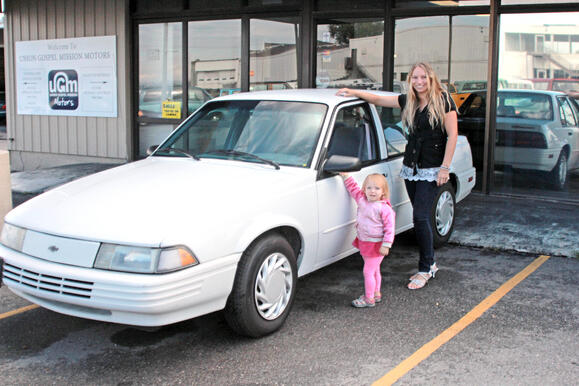 The Vehicle Assistance Program (VAP) is just one more way in which UGM is helping people like Brittany return to society as contributing members. Staff members identify good candidates based on need, responsibility and commitment to their goals and then apply through VAP on their behalf. If you're interested in donating your vehicle, contact UGM's resource coordinator at 509.532.3815 or click below. The donation of Spokane Transit bus passes is also greatly appreciated.