This story has become a bit of an urban legend, but its veracity is authenticated by Snopes.com.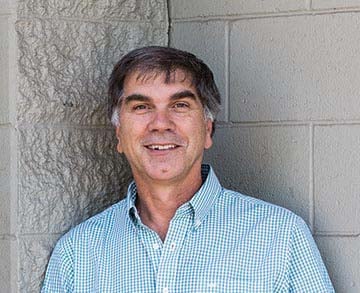 John Barrier had been banking with a Spokane institution for 30-plus years when one day in October 1988, dressed in grubby work clothes, he stopped in to cash a check. The teller refused to validate his parking.
Barrier, a millionaire, asked the teller to call a manager, who also refused.

The Spokesman Review quoted Barrier at the time: "He looked me up and down and stood back and gave me one of those kinds of looks."
Barrier withdrew all his money and took it down the street to a different bank.
A pretty extreme story, but it shows the power of first impressions and just how wrong we can be when we form opinions based on a person's outward appearance.
In Barrier's case, the damage was limited; he moved his money from one bank to another. In everyday life, however, when we allow our impressions to become assumptions about people's motives and character and then use those assumptions to determine people's worth, the damage can be devastating. I struggle with this type of pre-judging all the time, and I have a feeling I'm not alone.
James described a scenario similar to Barrier's bank experience almost two thousand years ago:
If a man enters your church wearing an expensive suit, and a street person wearing rags comes in right after him, and you say to the man in the suit, "Sit here, sir; this is the best seat in the house!" and either ignore the street person or say, "Better sit here in the back row," haven't you segregated God's children and proved that you are judges who can't be trusted?" (James 2:2-4, The Message)
God knows our nature so well. He knows how strongly we are influenced by what we see and how difficult it is for us to envision what we cannot see. He knows that we have a tendency to place more value on the state senator than the man bagging our groceries, that we love wealth and success and are quick to judge people for all the wrong things.
God knows that we are not like Him: "The LORD does not look at the things people look at. People look at the outward appearance, but the LORD looks at the heart" (I Samuel 16:7).
I believe that's why His Word includes so many reminders to love the poor. One commentator counted more than 300. God knows that we are inclined to be distracted by the greasy hair or the smell, the slurred speech or the drunken bravado. We are inclined to miss His image in our fellow man.
Solomon, celebrated for his wisdom, makes the point twice in the book of Proverbs: "Rich and poor have this in common: The LORD is the Maker of them all."
So, here's the challenge I'd like to make to you and to myself: The next time you see a person who is clearly homeless, before you make any assumptions about his/her situation, say to yourself: That person has a name and a story. He/she was created in the image of God. I wonder how that one thought might change us.