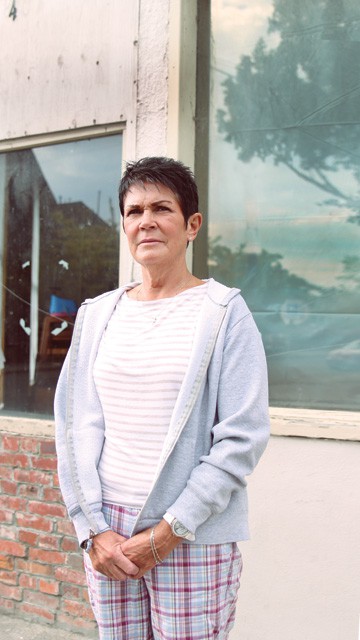 A little over a year ago, Helen, 57, was living on the streets of Coeur d'Alene.
The details of her homeless days are hazy.
"Half the time I didn't know where I was. I remember trying to find a place to sleep on the street in between alleys. Just a lady and a shopping cart…a drunk on the street."
She remembers wearing layers of baggy clothes so she could sneak a bottle of vodka from the grocery store. She remembers waking up in the emergency room, getting stitches in her forehead. She remembers starting every morning with a hangover, wondering when and where she could get her next drink. And she remembers the humiliation.
"People would just turn their noses up, shoo you out of stores because they knew you had no money."
Her clearest memories, however, revolve around the kindness of strangers – food banks, hot meals, a bed on the floor, and one chaplain who befriended her when she was detoxing in jail and kept tabs on her for more than two years.
Clean and sober for almost a year, Helen is in phase 3 of UGM LIFE Recovery at the Center for Women & Children in Coeur d'Alene. But she hasn't forgotten. She wants to extend the kindness she received to those still on the street.
She recently took me on a tour of her old haunts: her liquor store of choice, the park where she spent warm days, the gun shop turned soup kitchen, the drop-in center that kept her alive. Along the way, we met some of her old friends and made a few new ones.
Helen was especially glad to see Pat and his dog, Rose, standing outside the drop-in center. Pat, a laborer and an alcoholic for most of his life, does not read or write. He has seizures, diabetes and numerous other health issues, but he and Rose looked out for Helen when she was on the streets. More than once, Helen slept cuddled next to Rose for warmth.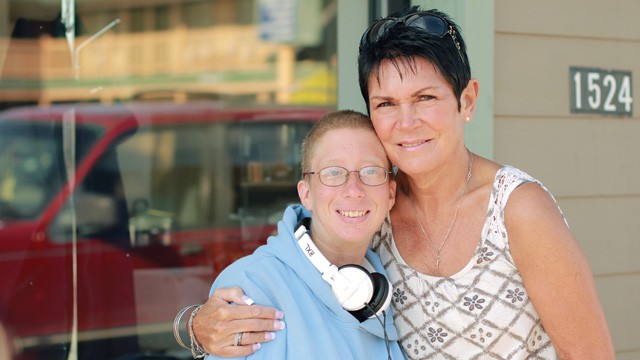 In turn, Helen looked out for Avina, who is 23 but looks 17. Avina is 4-foot-8, seven months pregnant and living out of the back of a van with her fiancé and another man. Her sandy hair is close-cropped. When Helen asked what happened to her long, wavy locks, Avina explained matter-of-factly, "Lice." And when Helen asked if she was getting enough to eat, Avina said her food stamps had been revoked because she was sharing them.
Inside the drop-in center, which offers laundry, showers, post-office boxes, computers and a telephone, people were helping themselves to chili and cornbread at 9 a.m. Just past the kitchen, a young couple was folding laundry.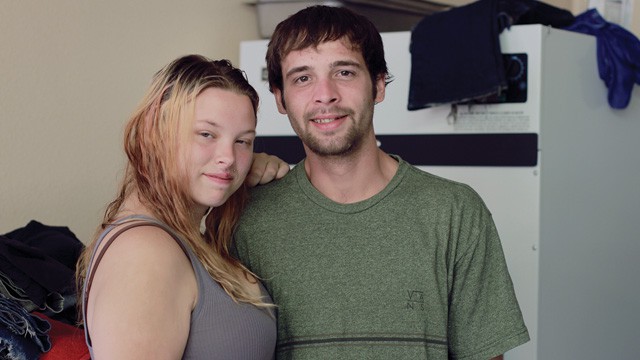 Teri and Mike, 22 and 23, had been sleeping in a tent on Lake Fernan but got a trespassing notice that morning. They were heading out to find a new camping spot. Mike, who admitted to a meth addiction, said he was willing and eager to work, "but it's hard when you're homeless." He was especially appreciative that the drop-in center relays messages from prospective employers.
Helen gave a bear hug to Carol, who was standing outside in socks (someone needed her shoes more than she did, she said) and came away smelling faintly of alcohol and cigarettes. Carol has avascular necrosis, a disease associated with excessive alcohol intake. Helen remembers one cold night when she was homeless and Carol let her sleep on her floor. Carol lives in a nearby motel but comes to the drop-in center every day. "This is the only social interaction I get."
As we were talking, Carol shouted after a young man passing by, "Go out and make something of yourself, because you're worth it!"
The comment may have been offhand, but it deserves serious consideration. I wonder if Carol really believes those words, not just for the young man, but for herself.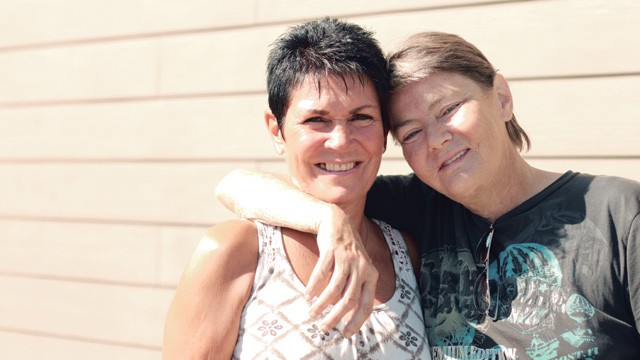 You are worth it, Carol, Helen, Pat, Avina, Teri and Mike. As human beings, you were created in the image of God, and He loves you more than you can possibly imagine.
That's the powerful message the Union Gospel Mission seeks to communicate through everything we do. It's a message Helen has embraced wholeheartedly and now wants to shout from the mountaintops.
"It's just amazing how my life has changed," she said, "and if it can happen to me, it can happen to anyone."