Delmer and Marie are a couple defined by longstanding faithfulness. They've been married for 74 years. They've been going to the same church, Greenacres Christian Fellowship, for all that time, and they've been partnering with UGM from its earliest days.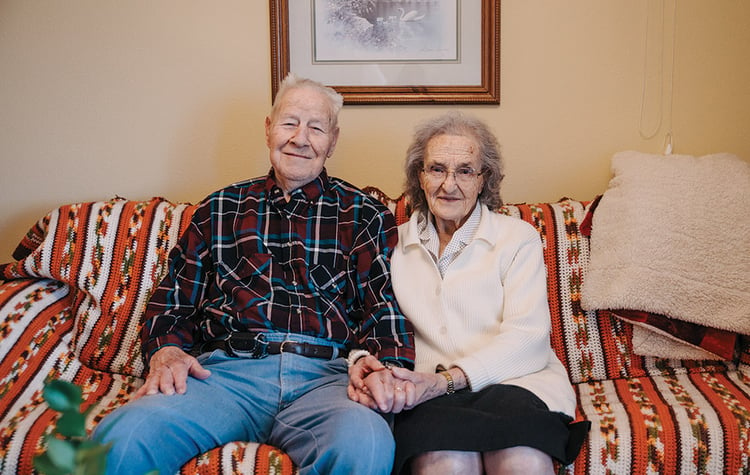 As a teenager, Marie played the piano for chapel services at UGM in Seattle. She often saw servicemen in the crowd, and that meant a lot to her because her brothers were in the military. When she and Delmer got married and moved to Spokane, they started donating the excess produce from their garden. Then Marie got involved with Auxiliary. She even went to help at UGM Camp during the summer. The more they learned about UGM, the deeper their commitment grew.
Delmer said he sees the gospel in action at UGM: "I am so thankful that they help all the people who need help with food, clothing and getting off the street."
Marie said she sees UGM as a partner in her deep, lifelong burden for "lost souls." She longs to "see the needs of the hungry hearts met…and, as the ministry goes on, they're still interested in souls."
In addition to all the other ways they have partnered with UGM, Marie said they pray for the ministry every day.