Brent Christian partners with UGM in a variety of ways: He serves on the Board of Directors. He uses his business, Tobler Marina, to raise awareness and donations through his annual "Summerize, Serve and Save" event, and he himself has donated 11 boats over the years.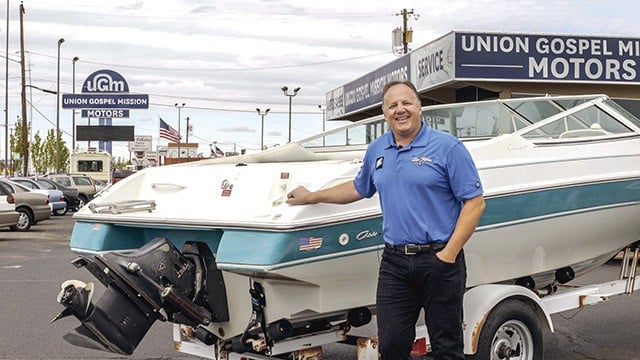 Brent explained his motivation like this: "UGM offers a unique program for helping, treating, and training individuals through multiple programs and partnerships with businesses and volunteers. They provide a clear, grace-based pathway for individuals who have lost their way, and they do it without any government funding."
Donated boats and other vehicles are assessed, repaired and re-sold through UGM Motors, providing funding for UGM's shelter and recovery services.
"Being involved and serving with UGM," Brent said, "will change your life and another's in the process."