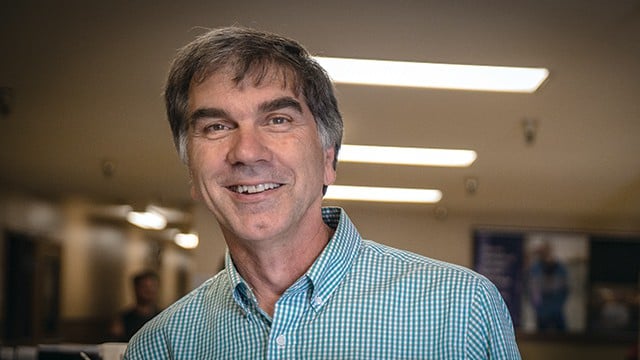 In 2010, UGM leadership undertook the monumental task of creating our first strategic plan. We started by taking a hard look at our purpose statement: Was it accurate? Did it clearly define who we are, what we do? And after some serious thought, we decided there was an important piece missing: partnership. That's when we added that initial phrase:
"Partnering with the Inland Northwest..."
We recognized that our purpose statement needed to reflect what we all knew to be true: UGM could not exist without you. Every single thing we do is dependent upon a supportive, compassionate community who gives generously of their time, talent and treasure.
Because sharing the gospel without restriction is a high priority, UGM does not accept any government funding. 85% of our revenue comes from individuals like you. You give cash and stocks and cars. You shop at the UGM Thrift Stores and have your car serviced at UGM Motors. You ask and respond to our top needs. From one boy's prize turkey to two tons of chicken breasts, you give generously and sacrificially.
Our partnership, however, goes way beyond financial support. Take a look at page 5 of this newsletter. We couldn't begin to fit all the ways you gave in 2016 onto one page. From fundraising swimmers to dermatologists, from outdoorsmen to IT specialists, you gave your unique skills to provide opportunities for people you don't even know.
A partnership can't exist for long though if the giving is all one way, and that's why this month's cover story is so important. Ann clearly benefited from Shirley's gift of mentorship, but Shirley is adamant that she benefited just as much. Before she took that initial step to volunteer, Shirley wondered if she still had a valuable contribution to make. "I thought maybe I was over the hill too far," she said, "but they assured me, no, there's a need for women of all ages and all walks of life."
Shirley's life has been enriched by participating in meaningful ministry, and I hear that story over and over again. People dip their toe in the water and end up being so blessed by the experience that they dive all the way in. It's a living example of the principle in Luke 6: "Give, and it will be given to you. A good measure, pressed down, shaken together and running over."
So, I say again, we are partners. You are moved to care for the less fortunate. That's been UGM's bread and butter for 65 years. Together we "reach the poor with the love and power of the gospel so they may become God-dependent, contributing members of society." And we are all blessed in the process.