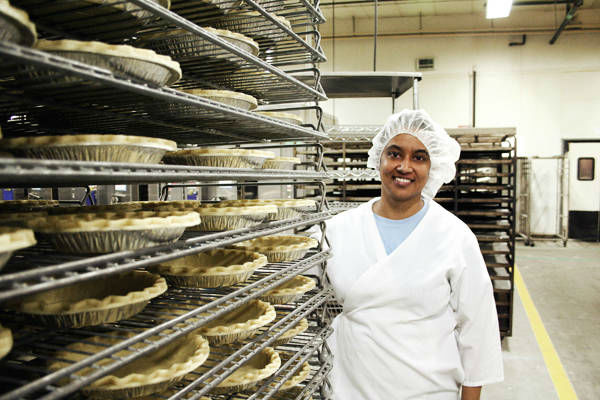 It's hard to break the cycle of homelessness if you can't get a job. In UGM's Vocational Advancement department, staff work with residents to create a long-term plan with incremental goals. One of those goals is the business practicum experience that takes place during phase 4 of the recovery program.
Each man or woman works 20 hours per week over a 12-week period in an unpaid staff position. In this way, they are able to make a significant contribution to the community while exploring career options and gaining valuable work experience.
Listed below are the 17 men and women representing both Christ and UGM ministries in our community for the next 3 months. Please be praying for them.
Kathy Keller - hospital support staff at VCA Animal Hospital
Sean Hulsey - table server at Riverview Retirement Community
Frank Carbajal - cook at Spokane Convention Center
Bret Jones - commercial real estate/property management at NAI Black
Mike Skaff - marketing at Design Services Northwest
Doug Hensley, John Moore, Bill Fleming & Jeff Cooper - manufacturing at Buck Knives
Todd Kennedy - warehouse worker at 2nd Harvest
Sheldon Nevens - assistant to the volunteer coordinator at YMCA
Sheila Spurbeck - office worker at Fast Way Freight
Tammy Salmon - administrative assistant/client care at Horizon Hospice
Angie Best - medical records at Columbia Medical
Debbie Paine - administrative assistant at American Iron Works
Lori Eastburn - table server at Taste and See Tea House
Rebecca Bender - disaster preparedness presenter/grant writer at American Red Cross
A huge thank-you to these businesses who are engaging men and women from our recovery programs as they seek to re-enter the workforce as productive members of society . . . and ambassadors for UGM!