Written by Sonny Westbrook, Executive Chaplain
We are all ushered now into a New Year—2021. The question on many of our minds may be: will everything in this world continue on as it has been?
2020 was a tough year: coronavirus pandemic, economic uncertainty for so many, political strife and rancor at an all-time high, moral degradation continuing unabated, media bias/corruption, high tech companies censoring free speech, the rise of China as the dominant world power, etc. Kind of depressing when you look back. Now it's a new year.
Will anything be new?
As I have thought about this, the Lord brought to my mind a few thoughts about what He and one man inspired by Him desired to communicate to us about this question. What's going to be truly "new" in the new year?
The great weeping prophet Jeremiah declared this in his prayer to God (Lamentations 3:22-24):

Through the Lord's mercies we are not consumed, because His compassions fail not.

They are NEW every morning; Great is your faithfulness. 'The Lord is my portion,' says my soul, 'therefore, I hope in Him.'"
​​​​​​​Now, let's be reminded that Jeremiah was prophesying in the years 626-586 B.C., years leading up to the conquest and destruction of the nations of Judah and Israel by the Babylonians. The Old Testament includes his prophetic writings in the Book of Jeremiah, and is 52 chapters long. His book of Lamentations is then looking back on the destruction of Jerusalem and the enslavement of the peoples by the Babylonians. He spent all his ministry life giving God's warnings to His people of coming judgment if they did not repent and turn back to God, and then lamenting the consequences of their refusal to do so. God finally did withdraw His hand of protection off His people as they continued to embrace the practices of the ungodly all around them, as king after king proved unfaithful in the discharge of their leadership, as the religious leaders prostituted the worship of Jehovah with pagan religion and practices. As prophesied, God allowed the evil Babylonians to conquer them and to take them off their land and to make them slaves in foreign places. The situation looked totally bleak for the future of God's chosen people.
But here's the one bright shining ray of hope as revealed by Jeremiah and encapsulated in Lamentations 3:22-24: For anyone at that time or in any time who will repent and turn from disobedience to trusting and obeying Him, the Lord's mercies and compassions are "NEW" every morning! Even in the darkest hours of human experience, His faithfulness is great to all who make Him their portion, and place their hope in Him!
Based on these assurances, the hymn writer, Thomas Chisholm, was moved to write one of the greatest hymns of the Christian faith in 1923: "Great is Thy Faithfulness". Please sing or hum the first stanza and let the words sink into the deep recesses of your heart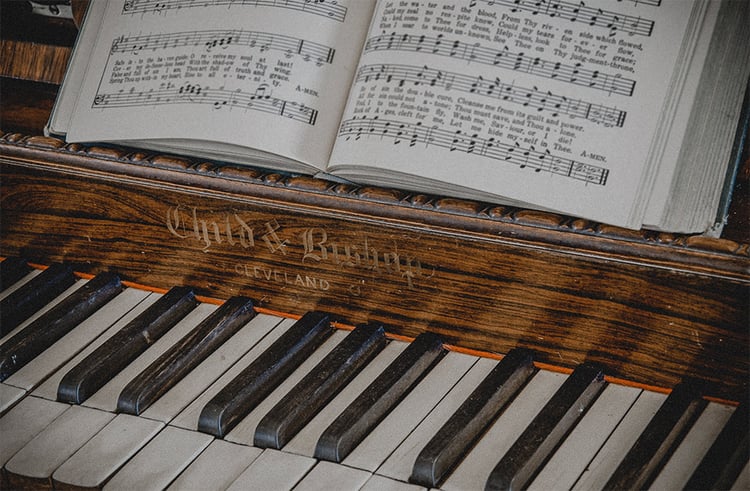 "Great is Thy faithfulness, O God my Father, there is no shadow of turning with Thee; Thou changest not, Thy compassions they fail not; as Thou hast been, Thou forever wilt be.
"Great is Thy Faithfulness! Great is Thy faithfulness! Morning by morning, new mercies I see; All I have needed Thy hand hath provided. Great is Thy faithfulness, Lord, unto me!"
So what can we be confident about in the New Year? We can be confident about this: Our Lord's mercies will be new every morning of every day of 2021! We can anticipate that He will be faithful to us in every way imaginable.
For 2021, HE is our portion, and all our hope is in Him! Amen.