Many of us might think we have nothing in common with a drug addict, or that we have little or nothing to offer someone who has lived a life completely different from ours. Signing up to volunteer for a homeless ministry can be a huge leap of faith, but for Linda Lentz, it wound up being an unexpected blessing.
Having known of UGM her whole life, and even raised her children alongside members of the Altmeyer family, Linda knew she wanted to volunteer when her schedule freed up in her grandparenting years. So, in 2018, she attended a volunteer orientation and was quickly placed in the processing department at the UGM Thrift Store in Spokane Valley, close to her home. She learned the job quickly and enjoyed it so much, she started coming in on all her free days. Her favorite part was connecting with the staff members—many of whom have come out of UGM programs.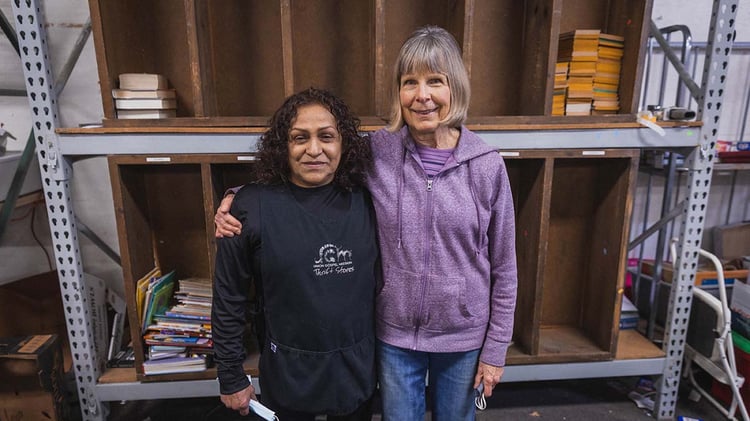 Last year, a woman named Kathy was placed in her department, and the two became close friends—a pairing many would never have expected.
Kathy Torrez had come from the UGM Crisis Shelter as an ETO (Employment Training Opportunity) and was in the process of getting her own apartment in the Valley at the time. She had begun touring with UGM Director of Community Engagement Dave Wall and was being considered for a spot in the 2021 fall campaign. Over the course of less than two years, Kathy's life had gone from utter chaos to order and peace. She had received the gift of the Holy Spirit and let the Lord transform her life from the inside out. Linda didn't know any of that yet; she just saw a woman who loved to talk about Jesus, and she reached out.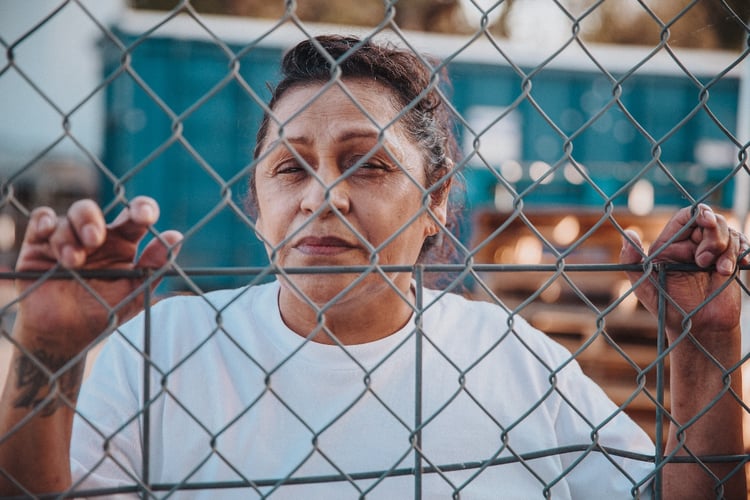 Over time, Linda learned that Kathy's background couldn't have been more opposite from her own.
"She would share a lot about her past," Linda told us. "And you know, I was amazed to see where she was compared to where she had been."
Kathy was raised in poverty—in a world pervaded by drug use. Pregnant at 14, Kathy went quickly down the path of most people she knew: quitting school, selling drugs, committing crimes for money. By 18, she'd been in jail many times. It was in jail that someone taught her how to write her own name.
Linda was amazed, hearing that Kathy had been shot at and stabbed, involved in countless fights, used as a runner for drug deals where she would carry hundreds of thousands of dollars in cash at a time, and had become proficient in both petty and major theft.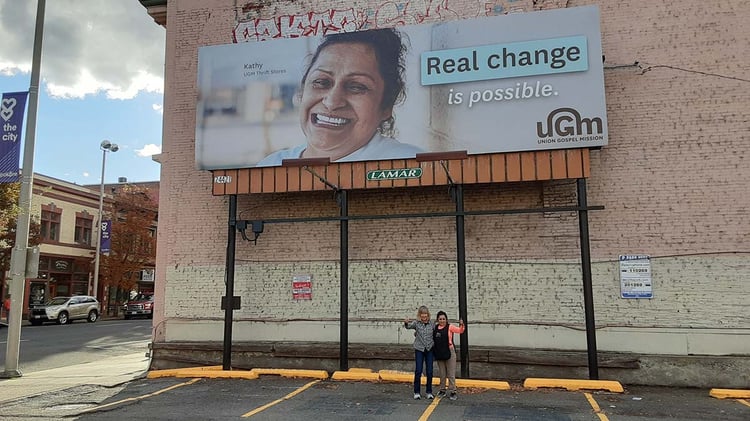 Regardless of their differences, the women formed a bond that has been equally enriching for both of them. With a shared passion for the gospel and a deep love for people, Kathy and Linda are known to enjoy conversing for hours. Since Kathy doesn't drive, sometimes Linda will offer her a ride to work. "Lots of times if I can make it at 8:00, I just send her a text and say, I'll pick you up on the way." She and her husband Dick also deliver a bag of groceries or a meal from time to time.
"I don't want to be a burden," Kathy said in a recent interview with both women.
"No, you're a blessing," was Linda's immediate response. She told us, "The greatest thing about volunteering is the friendships. You get more than you receive when you work here. You expand your family."
"The greatest thing about volunteering is the friendships. You get more than you receive when you work here. You expand your family."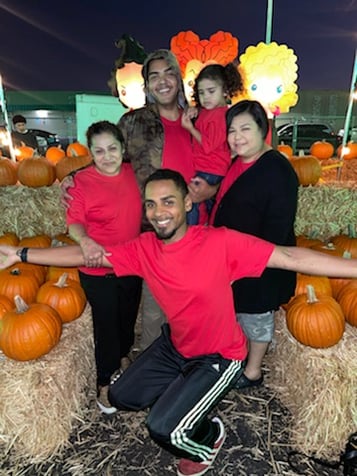 Recently, Linda and a couple other members of the Thrift Store team convinced Kathy to let them pay her way back down to her old home in California to see her daughter and her granddaughter who she had been longing to meet. It was a good, but difficult, experience.
"It was just—nothing has changed," Kathy said. "I mean the gang banging and the drugs and everything was there, you know? So, it wasn't a good environment. The good thing about it was I got to see my kids [her family]. That was good."
Having entertained the idea of moving back in the past, Kathy returned with the understanding that it would not be a safe environment for her. Linda explained that the exposure to drugs that had become so familiar to Kathy had made Kathy fear a relapse. "We need each other," Linda said. "We have each other's back here, and I think Kathy is here to stay now."
Kathy agreed and repeatedly expressed her gratitude to the team for sending her on the trip. "I don't even deserve it. I don't deserve these people loving me, showing me love like her, the others, you know? Just crazy. Linda has been a big rock to me"
In response to the team's abundant love and welcome, Kathy has been able to turn that love around and is offering it to others, sharing her testimony at schools and events and reaching out to people who may be in a similar place to where she was. "I love people. I love the people that are way on the back burner, because that's where I was at."
"I love people. I love the people that are way on the back burner, because that's where I was at." -Kathy Torrez, UGM Thrift Stores Click to tweet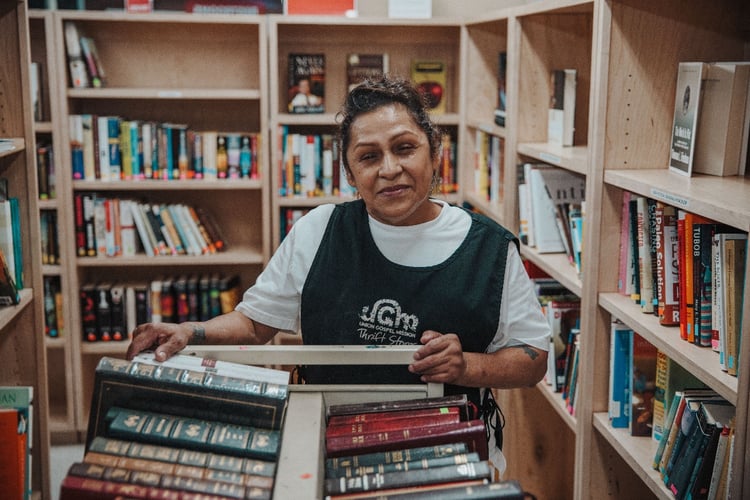 Linda says she's learned more in her time as a volunteer than she had in a lifetime knowing about UGM. "You don't really know the big picture until you get a chance to be involved." Her most profound revelation? "You can get someone to get off alcohol or drugs or whatever, but when you also bolster up their faith... it's going to change their motivations and it's going to change their life from the inside out."
"You don't really know the big picture
until you get a chance to be involved."
Linda sets an example for all team members at the Thrift Store. She works hard and cultivates strong, authentic friendships. "Most days, I probably come more than they want to see me," she told us, laughing. She said whenever she doesn't have grandchild duty or any appointments, etc., she comes on in to hang out with the team in the back of the store, processing your in-kind donations and enjoying the community. She spends 3-4 hours at the store 3-4 days a week. "And then sometimes I think, well, I probably should go home and clean the house a little. But I don't know, this feels like home. I just like doing it. I like being here." What a gift to us!
We are incredibly grateful for the love and support Linda has chosen to extend to those God puts in her path. Truly, our volunteers are life-changers.