"Life is not made up of minutes, hours, days, weeks, months, or years, but of moments. You must experience each one before you can appreciate it."― Sarah Ban Breathnach
BIG life changes are made up of a whole lot of little choices.
Have you heard of the "one degree rule"? It goes something like this: one degree of change makes a huge difference. At 99 degrees centigrade, water is hot. At 100 degrees, it's boiling and generating lots of steam. Steam can power an engine. Hot water can't. One degree makes a big difference.
Or, think about a rocket being sent into space. If you change that rocket's trajectory at launch by just one degree, it's going to end up in a totally different place. One degree matters.
Sometimes we think life-altering choices have to be great big, momentous decisions - and certainly most of our lives are marked by a few of those - but the choice to change by just a few degrees can also significantly alter the trajectory of your life.
The individuals featured below made choices - some big, some small - which ultimately transformed their lives.
Jeff and Brent chose to admit defeat.
Jeff Lane and Brent Watts recognized the need for change in their lives at approximately the same time. Jeff was fresh out of the hospital from alcohol poisoning. "I was in the ambulance every other week, going to the ER…Then I'd pull the IVs out, leave and do it all again. I used to wake up, open my eyes, and say, Wow, really? You're doing this to me again? because all I wanted to do was die."
At 54, Brent was sleeping on his mom's couch, drinking every day, going nowhere. "I was at the end of my rope, thinking about suicide all the time. I thought it was the only way to escape the pain."
Both men chose to humble themselves and come to Union Gospel Mission seeking help.
Andrew chose to leave California.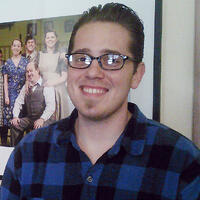 "I had to let go of my old lifestyle. I was surrounded by people who were using and encouraging me to use. I wanted my family back. I wanted my sisters and my mom, people who believed in me." In order to make a clean break, Andrew, 26, knew he had to leave California. He had to put physical distance between himself and his former life.
After relocating to Spokane and joining UGM's LIFE recovery program, Andrew made another significant choice. He chose to persevere. "I've never finished anything," Andrew said, but he finished the recovery program, including a business practicum with Interplayers Theatre where he is now employed. He is also working to finish his college degree via Oregon State's online program.
Lesa chose to accept forgiveness.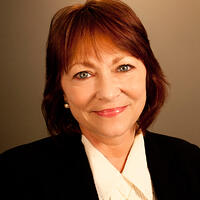 Dropped off by family members at the UGM Crisis Shelter, Lesa was disgusted with herself and her bad choices. The shame was so overwhelming, she had attempted suicide. Twice.
"I believed in God, but I thought he was a stern, mean person who probably didn't like me. After all, I didn't like me." Lesa's experience at the Crisis Shelter exposed her to a completely different picture of God – a God who knew everything about her, loved her and forgave her. "My life opened up at that point."
Lesa moved to Anna Ogden Hall, completed the LIFE recovery program and is now working at UGM.
"Good choices," Lesa said, "lead to peace."
Steve chose to take a risk.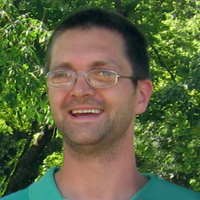 Removed from his home at 8 years of age, Steve lived in 27 to 30 different foster homes before he turned 18. He never went to high school, and at 30, he pictured himself working minimum wage jobs for the rest of his life, struggling to survive and provide for his four children.
Steve's choice was more like a gigantic leap of faith. He chose to stop believing the lie that he was worthless and stupid. He chose to take the risk of getting his GED, applying to college and imagining a whole new life. Today, Steve is working, going to school and rebuilding a relationship with his children. The road is anything but easy, but day by day, Steve continues to choose change.
Brittany chose a new future for her daughter.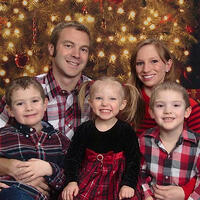 Brittany's adult life had been a continual string of drugs, alcohol and abusive relationships. Shortly after discovering she was pregnant three years ago, she came home to find her 2-bedroom apartment filled with eight people (plus their six dogs) getting high on heroin. "I was at the end of myself. I couldn't keep a job. I couldn't keep a place to live." If she couldn't take care of herself, she wondered, how was she going to take care of a child?
One of Brittany's first choices was to cry out to God. She had managed on her own for so long, asking for help wasn't easy, but God answered. Over the course of the next nine months, He led her to Women's Recovery at Anna Ogden Hall, and when her daughter, Brooklyn, was just three weeks old, the two of them embarked on a brand new life.
Today, Brittany is a graduate of the Women's Recovery program, working at the UGM Thrift Store, and engaged to a godly man. Brooklyn is a 2-year-old in love with life.
The choice to change is ongoing.
Jeff, Brent, Andrew, Steve, Lesa and Brittany all made the choice to stop what they were doing, to ask for help, to step through the doors of the Union Gospel Mission, and to pursue a new life in relationship with the Creator of the universe. They made a series of choices to change, and they're not done.
"It's a continual thing," Brent said. "It's choosing to make your bed in the morning. It's choosing to go to work on time, choosing to take care of yourself, choosing not to participate in all the vulgar nonsense at work."
All six of these individuals have completed UGM's LIFE Recovery and are in various stages of establishing themselves as contributing members of society.
When asked about the outcome of this change in their lives, Brent's reply was immediate: "Peace. I have spent most of my adult life with this low-level anxiety like an electrical hum in the back of my head. What's gonna happen next? Always waiting for the other shoe to drop. That's how I always felt. I don't feel that anymore."
Jeff's reply was quick, as well: "Fellowship. Genuine relationship. Friendship." He described a recent evening when a group of guys was sitting around his apartment talking, not about women or drinking or crazy exploits, but about the good changes taking place in their lives.
UGM is all about change. We aren't interested in perpetuating the cycle of homelessness. We want to break it. We want to invite people into a whole new way of life. Our hope is that you will partner with us to invest in real change.
- Barbara Comito, UGM writer
Next Steps: If you want to make an impact on homelessness, download this e-book and look it over as a family or small group to consider some ways you could start helping. Maybe you can come for a visit or serve a meal together? While you're here, strike up a conversation with one of our guests. It's a start. An important one.