"Not here, not here – not tiny, bucolic, safe Freeman, where the schools and the store are just about the whole town. Not here."
Those words from Shawn Vestal's article on The Spokesman-Review website closely reflect my personal feelings about the shooting that took place yesterday at Freeman High School.
Not here. Where I grew up. The high school where I was student body president and played varsity sports, the school that holds all those wonderful memories and where I made lifetime friends. The school from which two of my children graduated, where my neighbors' children attend. I went to school with many of their parents. We rooted for our local teams together. I know these people. They are my friends. This is my community.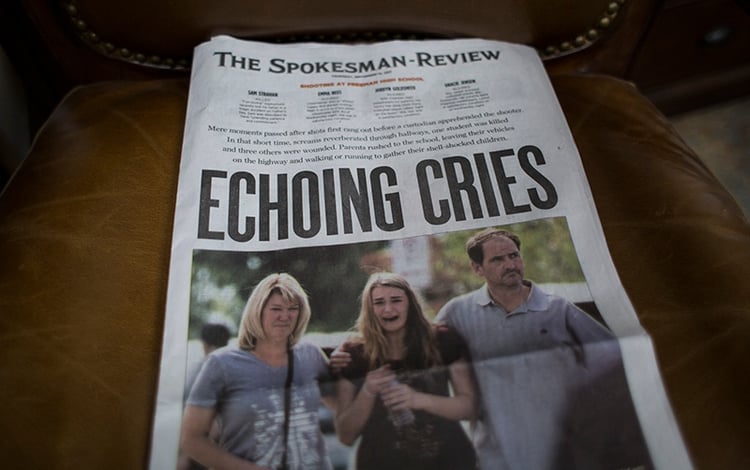 Not here. It cannot be true that a teenage boy walked into my small-town alma mater with a rifle and a handgun and started shooting, killing another student and wounding three others. It seems inconceivable, impossible to get my mind around, and yet it happened.
CNN, NBC, ABC, CBS, USA Today, the Washington Post all carried stories about the tragedy yesterday. Freeman High School joined the sorrowful ranks of Columbine and Sandy Hook, and all my fond memories in that building will be forever colored by the events of September 13, 2017.
I listened with interest yesterday as the governor, two state senators and our congresswoman called for prayer in response to the tragedy. We know in our bones, do we not, that when tragedy strikes, falling on our knees and crying out to God is the only appropriate response.
Oh, how we need him. Our children need him. Our broken world needs him. Both the bullies and the bullied need him.
I also relate to these words from Sheriff Ozzie Knezovich: "We need to figure out what's going on in society that children think they need to take weapons to deal with the issues they're facing."
Amen and amen.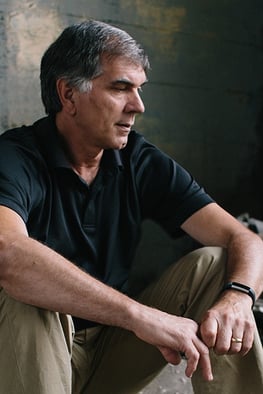 We need to look closely – not only at our schools and our society, but at ourselves. Are we really listening to the people around us? Are we looking with the eyes of God – not at outward appearances but at the heart? Do people feel like they can be honest with us about their struggles, their fears, their failures? Are we responding with love, joy, peace, patience, kindness, goodness and self-control? Are we looking to our own interests or to the interests of others?
Are we celebrating each person's unique gifts and talents or are we only celebrating the most beautiful, the most athletic, the most intelligent, the most successful?
Friends, will you commit to pray with me for our community in the wake of this tragedy? For 16 days – every day from now until the end of the month – will you pray for healing, for comfort, for transformation?
Pray for the family who lost their child.
Pray for the family whose son did the unimaginable.
Pray for the shooter.
Pray for the school, the students, the faculty, and the entire community.
Pray that God's Spirit would bring healing and comfort to all who are grieving.
Pray that we might all be changed.