He had the jobs, made the money, wore the nice clothes, had the stuff, but Eric Samuels never quite felt good enough.
"I was striving to do good all the time, and that's how I was gonna get approval."
From a young age, all he wanted was to make his father proud. His father, an absent alcoholic, didn't take notice, and Eric's self-worth took a blow.
"It was all about trying to get his approval... I was super lost, and so, that's where a lot of pride really came from…insecure deep inside, but I covered that up with a false sense of security and pride."
Eric worked hard and was often placed in positions of leadership only to crash – a desire to fit in led to partying, drinking, drugging, and ultimately, losing jobs.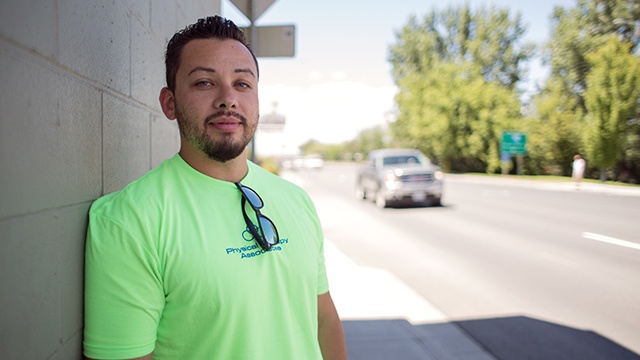 He was encouraged by family to do recovery and came to the Mission, but receiving another job offer deterred him from entering UGM's program. A job is vital to keeping people off the streets, but when there are underlying issues that need to be addressed, working is only a temporary fix to problems.
It wasn't long before Eric reverted to substance abuse, became homeless, and hit a new low, nearly killing himself during a delusional episode caused by drugs.
"It actually took that moment for me to realize I can't do life on my own strength any more… It was that period of time that I gave up and I surrendered myself completely. That's when everything began to change for me."
Eric returned to UGM and entered recovery.
To his surprise (and relief), he discovered, "I didn't have to perform, I didn't have to do stuff right. I didn't have to walk on egg shells, I didn't have to do any of those things to just be loved and get approval.
"That was one of the struggles I had to overcome because I could've done all the things and I could've performed my way through program and still not address any of the issues.
"I [had] found my self-worth, even from a young age, in how well I did stuff… I didn't have to do that here. I didn't have to try to gain anybody's approval, I could be free to make choices and make mistakes and work through my things and not be shamed, not be ridiculed. In fact, I got supported. I got encouragement!"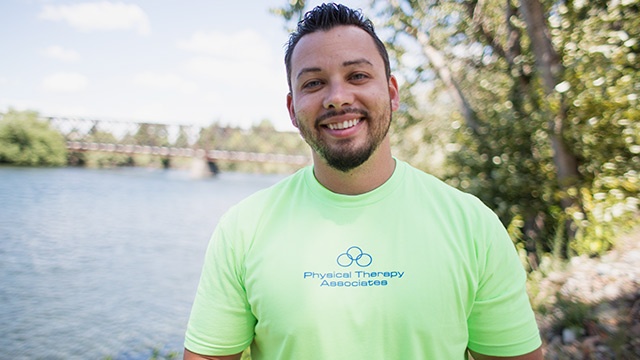 Plenty of support is necessary in recovery; healing happens by sharing hurts with trustworthy people to help bear them. Eric had insecurity, pride, addiction, and deep father wounds to work through.
"It's really hard to go to those places. It was a big risk learning to be vulnerable and being real with other people, and that's what started the journey of getting healthy because once I was able to start sharing stuff and how it truly did affect me, that's when certain aspects of my life began to heal.
"When we take risks like that, we have the key to emotional freedom."
Eric recognizes that dealing with his pride and his wounds is ongoing. Still, he believes, "This program, this two years is a decision that's gonna change the entire outcome and change my trajectory in my life."
Consider the labels you've carried in your life or have placed on others and the effects of those labels using this free study guide.