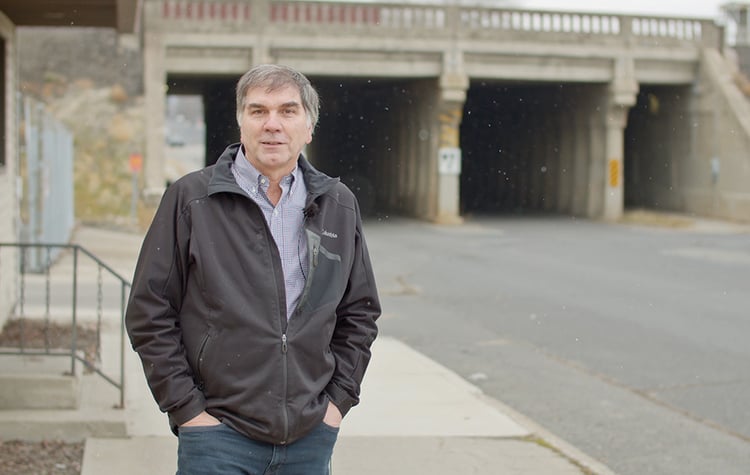 "I think we're all made to find our significance by being attached to the ultimate. All human beings are created to attach their tiny, little lives to something absolutely majestic and glorious so that their life takes on a sense of wonder and eternal significance. It takes on significance not because of who or what we are in ourselves, but because of how we're attached to and participate in the life and purposes of the Creator of the universe." – John Piper, pastor and author
I'm guessing that you, like me, have had those moments when you've felt incredibly insignificant compared to the enormity of creation – staring up into the sky on a clear night, standing at the edge of the Grand Canyon and gazing across its expanse, or walking along the Oregon Coast as waves crash against the rocky shoreline. You and I are just two of the 7.7 billion people in the world. The Bible says we are but dust, that our days are like a breath, a passing shadow.
The amazing thing is that, as small and as brief as our lives are, we matter to the King of the Universe. We have direct access to Him. He listens to us when we speak, and He invites us to join Him in His work. "For we are God's fellow workers" (I Corinthians 3:9).
We know His plan includes caring for the poor, and He has invited us to be a part of that work – to bind up the brokenhearted, to comfort those who mourn, to defend the weak and share our food with the hungry. He is the one who changes hearts, but He uses us in the process, and we get to witness Him at work.
This newsletter highlights just a handful of the thousands of individuals throughout this ministry who have given of their time and resources in amazing, creative ways: the sewing ladies who come to the Trent facility one Friday each month to repair and alter men's clothing; Jim who used his IT skills to create a complex database to track our guests and the services they receive so that we might ultimately provide better care; Laurie who volunteers full-time at the Valley Thrift Store, working alongside men and women in recovery, setting an example and building relationships; the individuals who serve the on the UGM boards – providing guidance and direction, managing and investing funds; the business owners who employ our alumni.
Truly, as Paul says in Philippians 1:3-5: "I thank my God every time I remember you. In all my prayers for all of you I always pray with joy because of your partnership in the gospel from the first day until now."
What a privilege to work alongside so many godly men and women! When we link our lives to His plans, the results are much greater than anything we could accomplish on our own. Thank you for partnering with us!