2017 was a year of strengthening and solidifying ministry work throughout UGM. Frankly, it all started by identifying some weak areas and strategizing how to improve.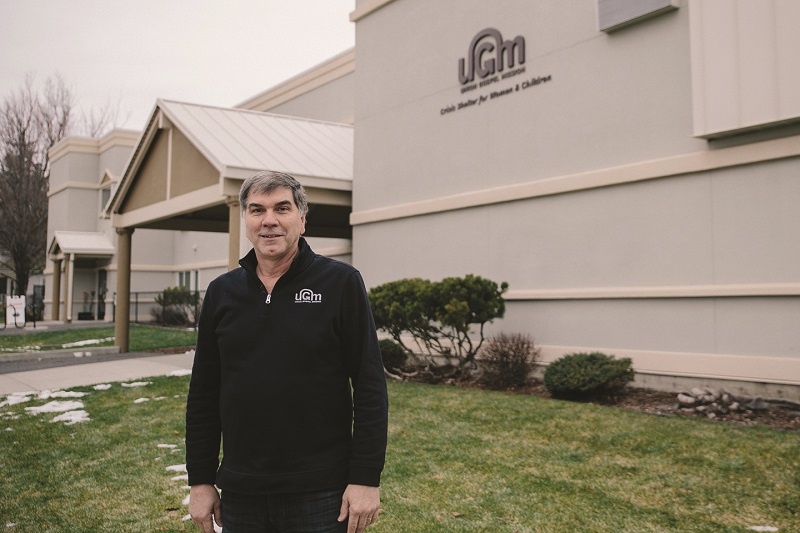 Looking back, I'm extremely pleased with the progress – much of which facilitated increased community involvement. We know our strength lies first of all with God's Spirit moving and working to transform hearts, but a strong second goes to the people He brings to partner with us. This Mission News is devoted to the volunteers and donors who made UGM's ministries of food, shelter and long-term recovery possible and multiplied the impact exponentially.
Here are just a few highlights from my perspective:
Moving the Crisis Shelter into a newer, larger facility in December 2016 allowed us to significantly improve our services to homeless women and children. Each woman now receives case management to connect her with resources and facilitate finding a permanent home. Chapel services are held five days a week. Child care allows moms to attend chapel, utilize the learning center, and search for jobs. Families sit down to eat together in a dedicated dining room. Volunteer opportunities abound, multiplying chances to build relationships with our guests, and we know that change happens in relationship.
Going to 24/7 staff coverage at the Men's Shelter was also a significant improvement. Hiring several new resident assistants for night and weekend shifts is another sign of our commitment to building the quality relationships that contribute to lasting change in our guests' lives. Plus, needs and emergencies don't keep an 8-to-5 weekday schedule.
The Student Impact Center is barely recognizable as the old Crisis Shelter or the Budget Saver Motel of its origins. The Center is currently home to 11 college students who are learning about urban ministry hands-on while also creating a welcoming environment for homeless and at-risk teens. 2018 will see us moving to address youth homelessness in more direct ways.
As we look together at the twelve months before us, I'd like you to think and pray about this: Who is God going to send our way this year? What person has He been specifically preparing to come through our doors? Who is currently homeless, couch-surfing, held captive to an addiction or other self-destructive behavior? Who, because of your generosity, is going to meet Jesus and be introduced to a whole new life?
Watch Phil's thank-you video for what your partnership made possible in 2017!
Have you ever stopped to think about what it means that "God Loves the Poor"? Download our free ebook for an honest exploration of what difference it makes to us.