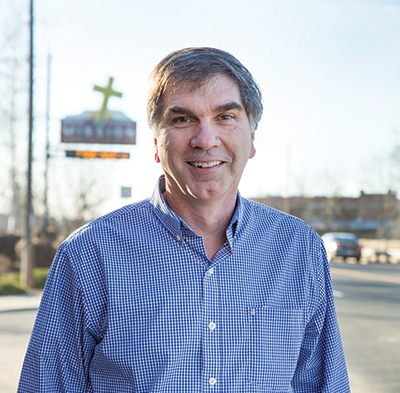 "You're stupid." "You will never amount to anything." "You're a failure."
When you've grown up hearing lies, you begin to believe them. Your mind and heart are shaped by them. Like well-worn ruts in a road, the lies keep you stuck on a self-debasing, self-destructive path.
But the most dangerous lies are not the ones we believe about ourselves; they're the ones we believe about God: "He doesn't care about you." "If He even exists, He's a sadist who enjoys our suffering." "God can't save you."
Lies conform our minds to the world, distorting our view of ourselves, of others and of God. Informed by those distorted views, we make bad choices – choices that hurt ourselves and others. We run from God. We reject Him. We isolate. We self-medicate with food or alcohol. We try to prove our worth, maybe pushing someone else down to pull ourselves up. We steal, we cheat – trying to get the best for ourselves. We are broken, and listening to lies, we make things worse.
Jesus offers a whole different way. When we give our lives to Him, He transforms us.
"And we all, with unveiled face, beholding the glory of the Lord, are being transformed into the same image from one degree of glory to another. For this comes from the Lord who is the Spirit." – 2 Corinthians 3:18
Transformation isn't just conforming to a different set of rules. Transformation is seeing God for who He really is, loving Him, knowing He loves us, and wanting to do what we ought to do. Transformation is profound change from the inside out. It's God's work, but we participate in it by learning about Him through His Word and through His church, by guarding our hearts (Proverbs 4:23) and by praying that He will change us. "Do not conform to the pattern of this world, but be transformed by the renewing of your mind" (Romans 12:2).
Thank you for allowing us to share the love and power of the Gospel to change lives!