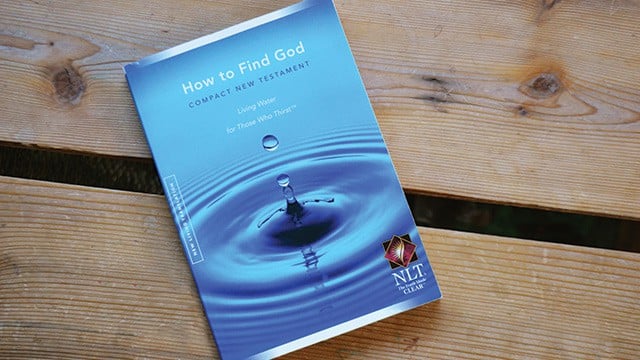 As we prepare for our 5th Annual City-Wide Thanksgiving Dinner, we're excited to try something new. This year, we'd like to put a Bible in the hands of each of our dinner guests. Perhaps you'd like to help.
The How to Find God NLT version of the New Testament is small, light, easy-to-read and contains a plan to lead people to Christ. When this newsletter went to press, it was available for less than $2 on Amazon. If you'd rather donate another version, that's great, too.
Bibles will be accepted at both of our Thrift Stores, the Men's Shelter at 1224 E Trent, or the Center for Women & Children, 196 W Haycraft in Coeur d'Alene.
Thank you for helping us to feed both the body and the soul!