The Union Gospel Mission 5th annual City-Wide Thanksgiving Dinner is coming up on Wednesday, November 26th at the Spokane Convention Center. Once again, we're preparing to feed over 1,000 people a delicious turkey dinner with all the fixings. Homeless people and low-income families who might otherwise go without will sit down at linen-covered tables in comfortable, festive surroundings and be given the royal treatment by our volunteer servers.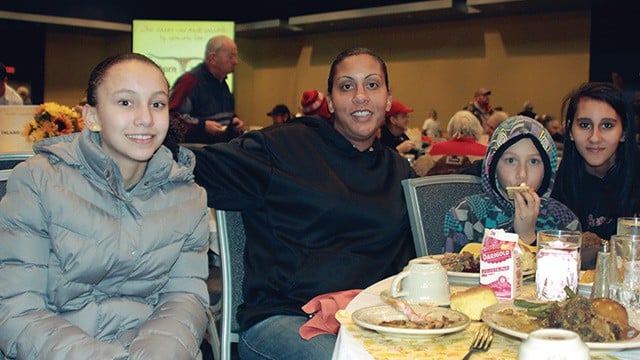 Will you help us prepare the feast? We need turkeys, canned sweet potatoes, canned green beans, butter, cooking oil, pepper and bacon…lots and lots.
Please deliver by November 20 to 1224 E Trent Ave. in Spokane.