Looking at pictures of the kids having fun at UGM Camp, you might conclude that the best thing about camp is outdoor games, swimming, river tubing, fishing or archery.
But those fun things are only part of the real deal.
The best thing about UGM Camp is relationships.

"I opened up to people"
Jaylissa says she was a "shy little kid" at Willard Elementary when she first had the opportunity to go to UGM Camp for a week with our partners from Faith Bible Church. She was hesitant at first to go to a new place with people she didn't know. But that turned out to be the best thing that could have happened to her.
"When I actually got there, it ended up being really, really fun. And I actually opened up to people and got to hear other people's stories and have fun with other people."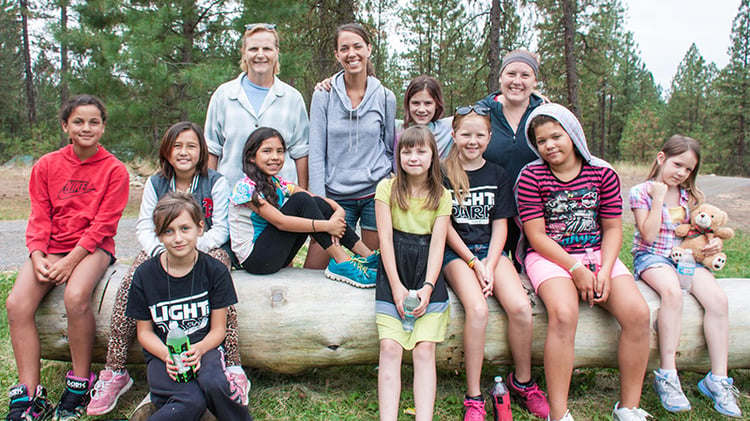 Jaylissa (in stripes and hood) was a "shy little kid" before connecting with cabin mates and counselors at UGM Camp.
In the camp's beautiful setting away from the stresses of home and school, Jaylissa blossomed.
She loved the challenge course, where cabin mates work together as a team to solve problems. It was fun to bond with her new friends as they guided each other down a winding path blindfolded or figured out how to get their group from one platform to another. One of the challenges was to get the whole group over a high wall.
"At first I didn't want to do it because I didn't think anybody would be able to lift me, but then when I actually did it, I was like, 'I want to do it again!' "
"Closer to God"
Jaylissa also enjoyed the way the camp leaders presented the Gospel. She had been to church with her mom a lot, but previously she thought it was boring and would always look for an excuse to stay home.
At camp, "I understood it more, because they put it in a perspective for younger kids to be able to understand." Jaylissa became interested in getting involved at church, youth group and other activities where she could continue to build friendships and learn about God.
Jaylissa stayed connected with her friends and counselors and returned for two more summers as a camper. Not wanting to give it up because she was too old, later she volunteered to be part of the camp work crew. She's happy to give the younger kids the love and acceptance she remembers so vividly.
She's volunteering at camp again this summer, and she even has a dream to open a camp just like it someday, "being able to go and see all the kids get closer to God. That's [an idea] that will always stay in my mind."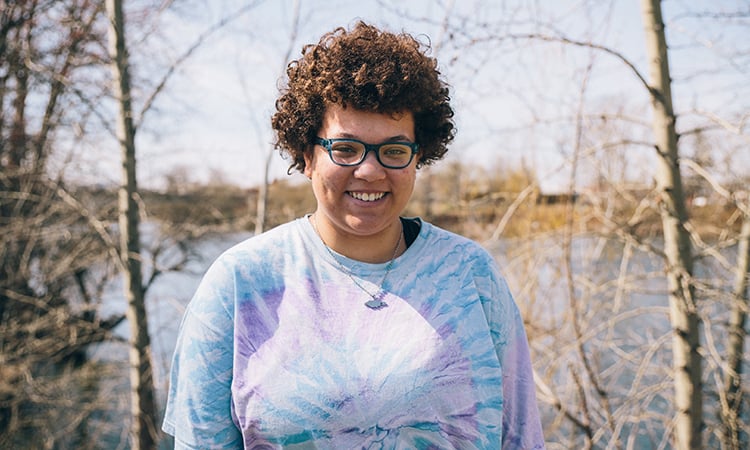 Jaylissa's time at camp wouldn't have been possible without the generous sponsors who keep the camp available. Because of our church partners who recruit campers and provide counselors and activities, you can provide a whole week of camp for one child for only $99.
Strengthening families
All three of Jaylissa's siblings have also been able to go to UGM Camp over the years. Their mom, Lorie, who can't work because of a disability, sees it as a huge blessing for the family. "We couldn't afford it. … The kids get to go and have some fun instead of sitting at home, twiddling their thumbs: It's great. I love it."
Lorie says each of her children showed a much better attitude when they returned from camp, which has helped their family grow closer. Their home is a better one because of the people who invited, hosted, counseled and sponsored each one for UGM Camp.
Why a homeless shelter has a summer camp
Working with people experiencing poverty and homelessness, UGM has observed over and over again how issues from childhood are at the root of many problems that cause homelessness among adults: addiction, inability to keep a job, criminal record, etc.
That's why, as an organization devoted to ending homelessness, we're so invested in reaching children. It's important to connect with kids early – especially those who come from unstable or chaotic homes – and, by word and example, share the hope found in the gospel before damage is done.
That's the particular passion of the head of UGM Camp, Youth Outreach Director Ryan Brown, who himself ended up addicted and homeless at a young age before Jesus transformed his life and called him to work with young people. Ryan's transformation started through an encouraging word from someone who took time to befriend him.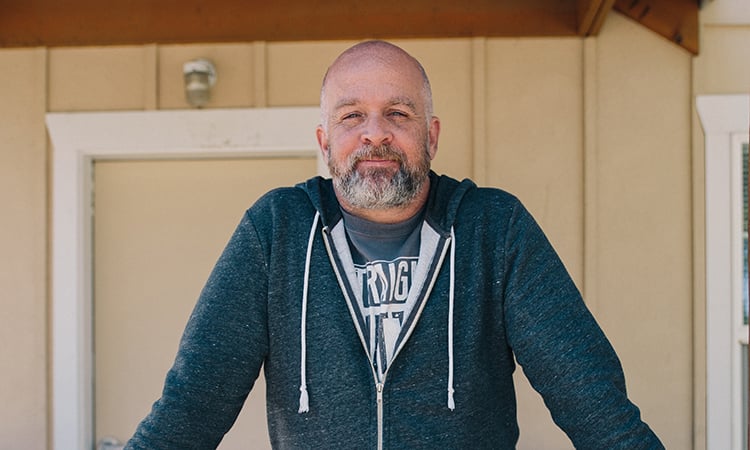 Dysfunction in their homes and neighborhoods can keep children from believing there could be anything other than that in their future. Relationships built at camp, and continuing afterward, inspire kids to "dream bigger" and see how their lives can have meaning and purpose in Christ.
Will you join us this summer in praying for the children who are coming to camp?
Pray that they will make connections that will change the trajectory of their lives for the better. Pray for camp leaders to be able to continue those connections all year round and be a blessing to campers and their families. Pray that God will clearly speak His love and hope to the campers individually. Thank you!
You can sponsor one child's week at camp for $99. Even a partial sponsorship helps build relationships that change young lives forever!