Art and Kaleen Coffey are members of the community who have made the most of their position as leaders in business and faith. Through their label-making business, they have chosen to invest deeply in the lives of individuals seeking a pathway out of homelessness.
Why label-making?
After a 27-year career in hospitality, Art retired and started looking for further ways to invest in the Spokane community. He met the owner and founder of Able Label, Dick Shanks, who was 90 years old and looking to turn his business over into capable hands.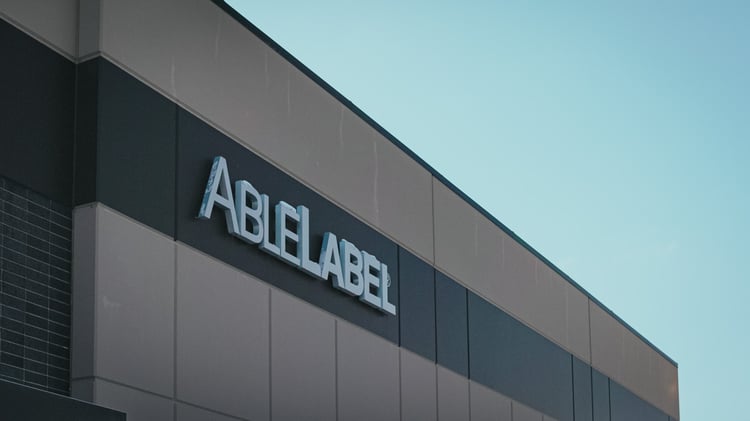 It wound up being just the opportunity Art and Kaleen were looking for. They purchased the company and Art spent some time training under Dick, learning the ropes and hearing Dick's heart for those in need - specifically in need of employment after a stint in prison or time on the streets.
"One of the people that was hired by Dick Shanks before I bought the company was a drug dealer who'd wound up in prison," Art said. "He'd found the Lord and today he's a very kind, caring man who, along with his family,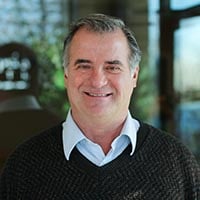 is a missionary in the Middle East."
Dick's love for men and women struggling to reenter the workforce was in line with Art and Kaleen's interests and it inspired them to reach out to programs such as UGM's Recovery and Employment Ready programs to find individuals needing work experience or on-the-job training.
The Coffeys have found not only fulfillment in seeing men and women reenter the workforce, but success as a high-end manufacturer and world-wide distributor of blank, printable labels.
"We have a business to operate, too. And we pride ourselves on a very quality product and taking care of customers well."
Why business practicums?
UGM's approach to whole-person recovery includes the pursuit of physical health, spiritual and mental well-being, healing from trauma and addiction, and comprehensive career planning. Since holding a good job is a key element in maintaining a whole, healthy lifestyle, we encourage all our residents to participate in the research, prayer, personality testing and job training made available through our programs.
When Art opened his doors to qualified UGM residents seeking business practicum opportunities, we were delighted, knowing Able Label would be more than a place for skills training. Art was already a UGM board member, having served as the chair of the finance committee, and his heart for the lost and broken was well known. He runs his operation similar to a tight-knit family, encouraging openness, authenticity and personal accountability, and has created an environment that is conducive to ongoing recovery.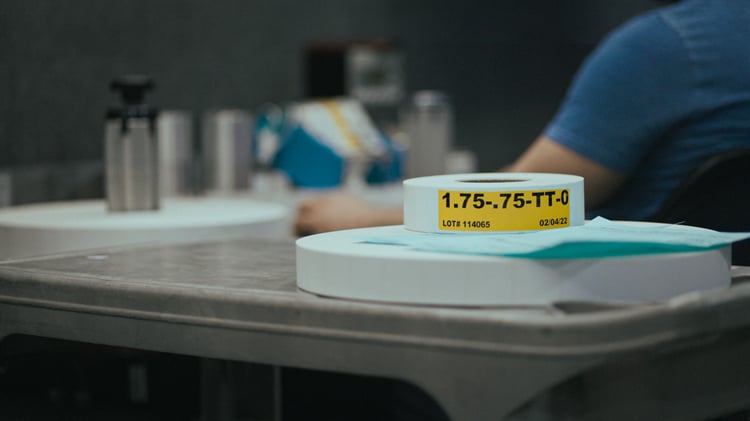 "The goal is to help them become productive members of society and to be able to offer them hope that they can have a better life and have joy. Also to know that their pasts have been forgiven. But at the same time, we don't have a lot of tolerance; we set boundaries - like if they came in drunk, they'd be out. We can't have that environment here. If we have too much tolerance, it won't be a clean atmosphere."
"The goal is to help them become productive members of society and to be able to offer them hope that they can have a better life and have joy."
Speaking of the environment he's cultivated, Art told us about one former UGM resident who returned to Able Label after relapsing and quitting. "A person we have here right now is a person who relapsed and then came back. It's encouraging. She needed the structured environment and the consistency that we offer."
At any given time, Able Label has up to half a dozen former or current UGM program participants working in production or administration. They also employ individuals from other programs as well as men and women not associated with programs at all - but who have struggled with felony records, homelessness or addiction.
While running a tight ship, the Coffeys are offering life-changing new beginnings to these valuable members of society who very likely would be on the street without this opportunity.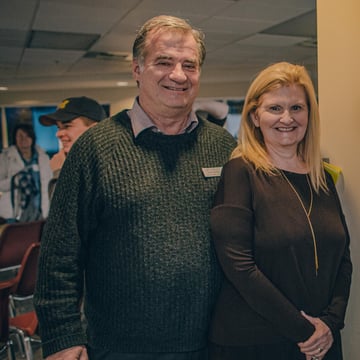 Why UGM?
Art and Kaleen chose to partner with Union Gospel Mission because they saw the difference between organizations that exist just to provide for the physical needs of the homeless and those that offer hope and healing for the whole person.
"We are very much supporters of Union Gospel Mission which is caring for the poor but also exposing people to Christ. Not just a hand out, but caring for their soul as well as their mental, spiritual and physical health.
"We don't have a religious stance, as an organization, but my wife and I are Christians and we want other people to know."
A pathway out of homelessness
Art and Kaleen are making a difference in dozens of lives every year. As they've grown Able Label from a 10,000-square-foot plant with 10 employees to a 24,000-square-foot plant with 19 employees, they've generously laid stepping stones on the pathway out of homelessness for innumerable men and women today and in the future.
One such individual is Robert Turner who is currently in the final phase of UGM Men's Recovery. He accepted a full-time employment opportunity at Able Label after completing his 240-hour business practicum.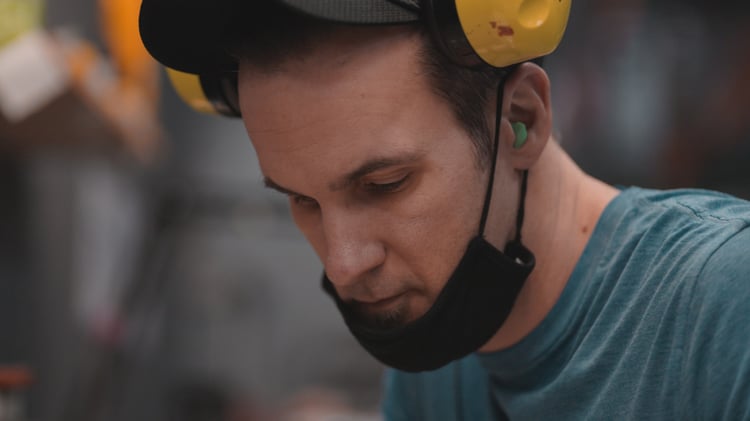 "Working at Able Label has been a blessing. I work with people who take a genuine interest in the lives of the people around them. No one here has ever treated me as anything other than a valued employee. They haven't questioned my past or judged me by who I used to be, but instead have given me the opportunity to show who God is making me into. That being said, they have been very understanding of some of the unique challenges I face in life, and have worked to provide an environment that makes open and honest lines of communication not only possible but encouraged. I simply cannot say enough about what a blessing it is to work here." -Robert Turner, press operator
"I simply cannot say enough about what a blessing it is to work here."
Our gratitude goes out to the Coffeys and the entire team at Able Label. It is partnerships like this that help make real, long-lasting life change possible for the men and women we serve.