By Christy Zapata, UGM volunteer
-
Although you may not know her face, you likely know her work. Meet Jessica Morgan, UGM Art Director. Jessica is the designer of the familiar UGM logo, a photographer, and for many years, served as the Lead Graphic Designer.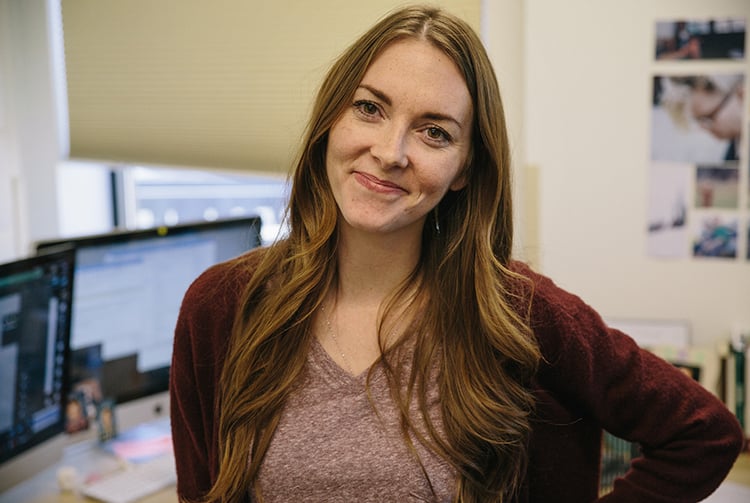 Jessica came to work at Union Gospel Mission almost 11 years ago. She and her husband, whom she met while attending John Brown University, had been living in a log cabin, as caretakers on a Christian guest ranch outside St. Marie's, Idaho. When the ranch was put up for sale, they moved to Spokane with their one-year-old baby.
She had never heard of UGM until her mother-in-law shared a job posting for a graphic designer. She didn't really want to work at an ad agency but says, "I thought it would be really cool to design for a non-profit or ministry. I thought UGM seemed like somewhere I could thrive, using my skills to make a difference for some people."
Jessica grew up in rural small towns in Illinois as a pastor's kid and before working for UGM didn't know much about rescue missions. "I didn't understand what happened at these sorts of organizations. I would see homelessness when we drove through Spokane and I felt so sad…but I didn't know how to help them."
When Jessica first started her job, she realized the Mission did not have a strong visual identity. She spent her first six months puzzling out how to best communicate, in a visual and memorable way, what UGM represents. During the past 11 years as a graphic designer, and now Art Director, it has been her goal to create a recognizable brand so that even at a glance you know when you are interacting with one of the many different Mission enterprises, be it a shelter, thrift store, auto sales, or summer camp.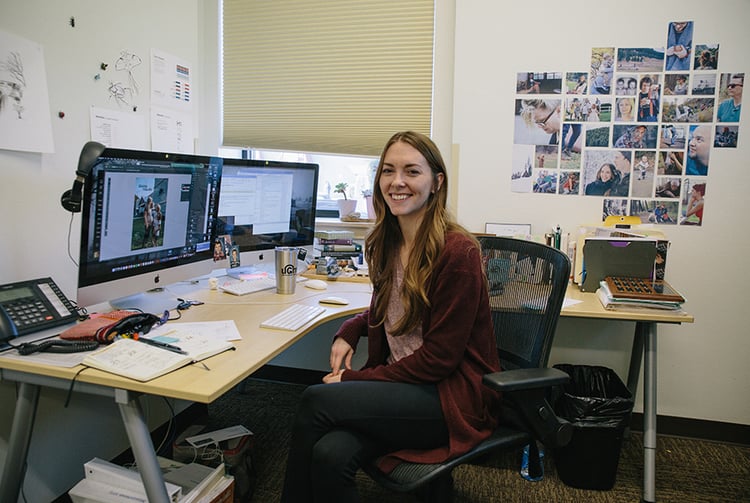 A particularly memorable moment for Jessica occurred just outside the main UGM office. She witnessed a young woman stumble out of a car and fall to the pavement. "I rushed to help her and realized she was obviously intoxicated and couldn't stand up."
The man driving had found her at a gas station over an hour outside of Spokane and had driven her to UGM after learning she was in the midst of a domestic violence situation and addiction. "I wasn't prepared to help. My work is primarily at a desk— not helping those directly off the streets into our shelters. But I was able to help her to her feet and connect her to our Crisis Shelter director who was able to safely transport her to get the help and care she needed."
That day, Jessica saw firsthand the severity of the stories that she helps tell from her desk. She saw the mercy of a stranger towards the helpless and broken and the calm, competent, responsiveness of the Crisis Shelter Director. "It made me thankful for our unique strengths in dealing with an overwhelming problem. Mostly, I was moved by this man who dropped everything that day to rescue this woman and find help. He was a clear picture of God's love for us; the Good Samaritan stopping to give hope to a stranger in distress."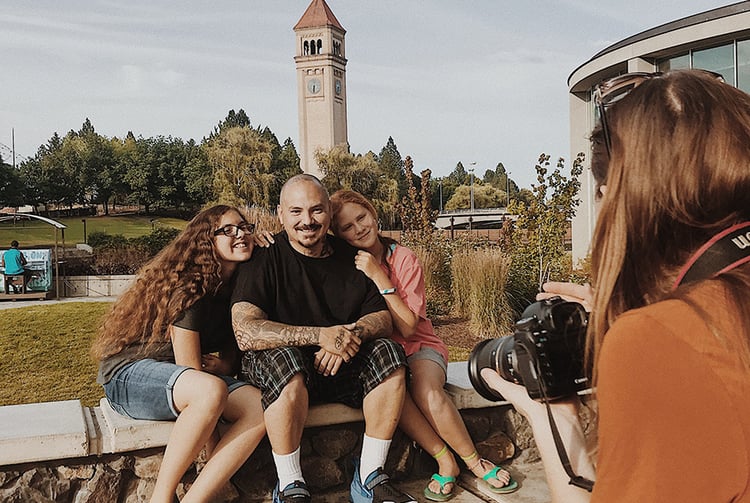 Jessica told me her favorite part of her job at UGM is getting to photograph people who are being featured in stories, blogs, and newsletters. She is a self-taught photographer, and her skill and eye for taking portraits have become a key expression of Union Gospel Mission's portrayal of homelessness and recovery. "I reasoned early on that if we were going to effectively communicate these powerful stories, we need sharp, authentic images of our guests." She continues, "I love that personal interaction, and a lot of them have told me 'it has been years since I've had my picture taken,' so it feels like an honor that they would let me photograph them." When she is finished, they sometimes ask her for a copy, so they can share it with family and let them know they are doing all right.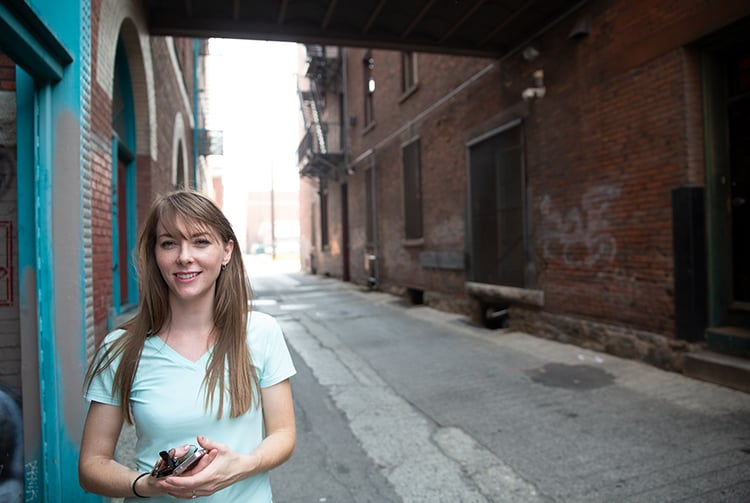 She believes the simple act of taking their picture makes them feel as if they are really "seen" and that maybe their story is important. She wants them to know that there is value in their story, where you've come from and where you are hoping to go; that by taking their picture and telling their story they will minister to people they don't even know. Some will be inspired to donate, and some to change, as they are changing.
We hope you see them too. To learn more about UGM and incredible life changes happening with guests who were formally homeless, sign up for our newsletter below.